"The world's mine oyster" – The words of the bard are never truer, THE world is your oyster and travelling you will go. If your adventuring soul brings you to Stratford Upon Avon, then be sure to say thanks to the bard. You're in the birthplace of William Shakespeare, immerse yourself and explore this most pretty of Tudor towns. 
Spend a day here or mini break is all you need to enjoy this quaint but busy town. Walk the streets and you'll find a mix of the usual high street brands, independent stores, or should that be treasure troves, selling goods irresistible to your pocket! (I've warned you), small tearooms and of course Shakespeare themed attractions (more on those soon). Dodge the crowds and you'll find that Stratford is a welcoming enjoyable place to explore.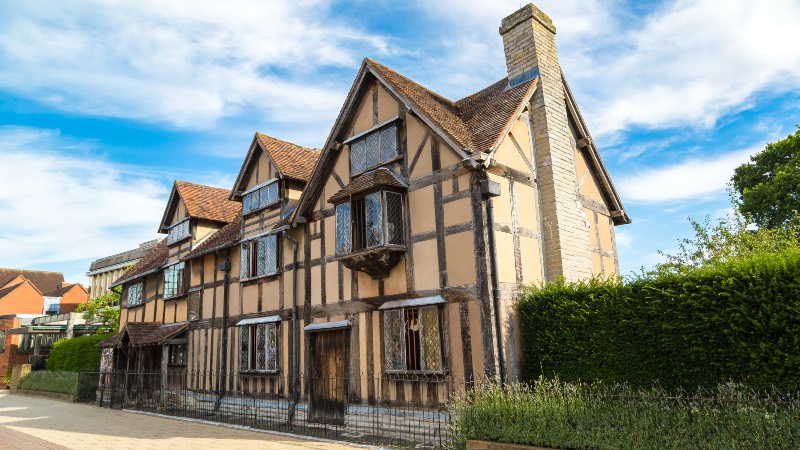 It's not inconceivable that the primary reason you're visiting here is to see all things Shakespeare. You've got his birthplace to discover, his grave to find (it's at Holy Trinity church). Don't get upset, it's not as grand as you'd imagine. There's Shakespeare's centre, Anne Hathaway's cottage and if you can the opportunity to watch a play at the Royal Shakespeare theatre.
There's also an observation tower, which for a few pennies gives you a fantastic view of Shakespeare's country. Rolling green hills and fields, highlighting the beauty of the local landscape.
Here's a little extra top tip. Outside the theatre is a fun game you can play. It's a walk around some of Shakespeare's plays, you must decide which direction you want to head in! It's painted on the concrete and worth a few fun minutes of your time.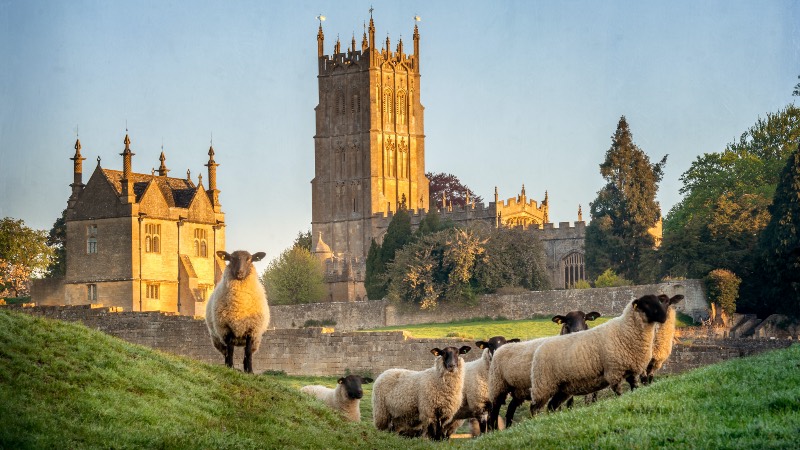 Once you've had your Shakespeare fix, Stratford has plenty more to keep you occupied. A walk along the River Avon on a summer's afternoon is glorious. You can also take a boat cruise if you'd prefer. Sit and enjoy an ice-cream as the buskers play their tunes or enjoy a drink at one of the many pubs.
You also have Market square to explore and the American fountain to discover. Enjoy an afternoon tea, well, it's such a tradition. And with your surroundings, it just feels like the right thing to do in Shakespeare's town.
The beautiful Cotswolds are also on Stratford's doorstep, as is the historic city of Warwick. So if you're looking for a change of scenery then these are great options. There aren't many places in the UK more beautiful than the Cotswolds.
Stratford Upon Avon is one of those places that you have to visit on your UK travels. Exploring the second-hand shops or watching a sonnet or play, this town is joyous to visit.
Just leave that sword at home! Those customs people won't like that! Perhaps pack a pencil to jot your thoughts down, much better.