Do you believe in ghosts? Seems a strange question to ask, but the ghosts of Ho Chi Minh City's past linger, if only in the background. The city of today differs greatly from the place once called Saigon. So if you are visiting prepare yourself for a modern, vibrant city that hints to its past.
Ho Chi Minh City is looking forward. It's a destination high on energy, and Vietnam's largest city will draw you in with its chaotic life and top attractions. Alongside the modern trappings, the skyscrapers and shopping malls you'll also get the traditional markets and a surprise or two.
Join us as we take you on a two-day sightseeing tour around the city to see what it offers. Ready? Let's dive in.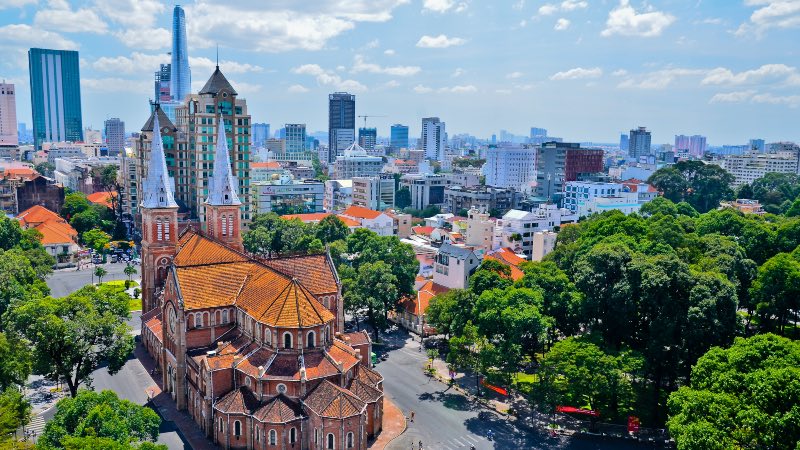 Morning:
You can switch the morning and afternoon activities around. It just depends on whether you can handle the heat of the afternoon. So, the markets can be better explored during the cooler mornings. Let's start off looking around some of Ho Chi Minh's attractions to get those travel juices flowing.
First stop is Notre Dame Cathedral, in District 1. You'll see a lot of French architecture, as well as old wreckages of American aircraft in this area! So, whether you're on an organised bus tour, or exploring yourself, this district will be the focus for today. After the Cathedral, another French architectural piece is the Central Post Office. A place that reaaly shows off the French Colonial influences. Finally, for the morning, it's the Reunification Palace. An iconic building, where the Vietnam war came to its close after the North Vietnamese tank crashed through the gates. If military history is your cup-of-tea then you'll learn a lot about the war from a visit here.
Afternoon:
Let's hit the markets this afternoon. You'll get a feel of local life exploring these exciting places. There are a number to choose from, but our top choices are Binh Tay Market and Ben Thanh Market, in downtown Ho Chi Minh City. The French constructed the first, its location in the Chinatown district! The second, Ben Thanh Market is where you'll get local handicrafts, art and souvenirs. It's also a great place for food from the hawker stalls. Be aware, hours will fly by wandering around these places and taking in the ambience, the food smells and sounds of everyday life.
Your evening presents several possibilities. It could be just relaxing after all that touring or there's always Pham Ngu Lau Street, where you'll get a taste of the nightlife in the local bars. It's again found in District 1, so enjoy yourself. You will have deserved it after all.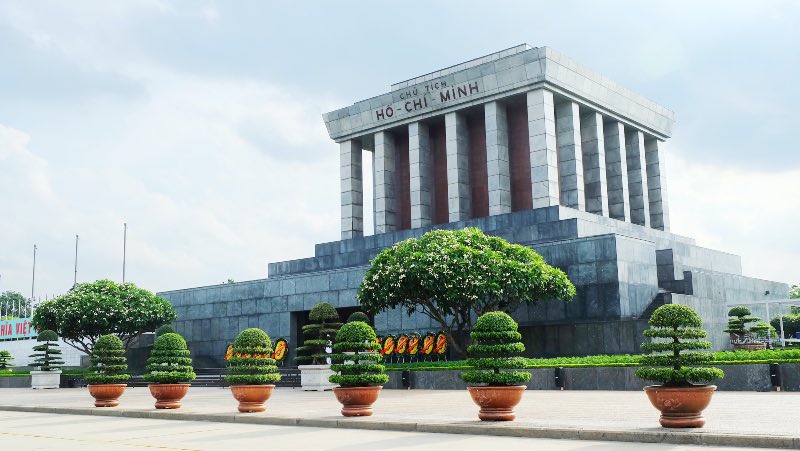 Day 2: Options, options!
One place you must visit during your time in Ho Chi Minh City is the Cu Chi Tunnels. This is the tour to deep dive into learning about the Vietnam war. The tunnels are just a part of a massive war museum. There are over 120km of tunnels, and you can explore some of these tunnel systems. Bit of advice, you'll want to spend as much time as possible here, so no need to rush around.
After that, there are plenty of other options to fill in the rest of your time here. How about zooming around the city on a motorbike tour? Doing a local cooking class? Or enjoy an evening sunset cruise? Heading down the Mekong Delta. Would be a great way to reflect on everything you've seen.
However you finish your second evening in the city, you'll be able to reflect on your two days. You'll discover Ho Chi Minh City is embracing the present and future, but also not afraid to reflect on its past. Little wonder this city is high on the backpacker trail. And in saying that you might just need more than two days, especially if this city grabs you.