Welcome to Singapore, a city of green topped skyscrapers, futuristic attractions with a hint towards the environment and a business centre that is as commercially important as it's ever been. When you mix that all together, you really have one of the world's most attractive destinations. And that's before mentioning the transport system, the cuisine, and the juxtaposition of its cultures!
Once you've arrived and settled, it won't take you long before learning how easy it is to navigate around. With a transport system that is second to none, you can breakfast in Little India, lunch in Chinatown, and enjoy dinner at the bay! And then there's the food itself! From cheap eats to Michelin starred dining the choice is wide ranging and well mouth-watering delicious.
Away from the shopping malls and futurama style buildings, what should be on your Singapore visit? We dive into this ever-changing green-themed city and come out with a bag full of amazing tours and attractions. We give you our top 5 places you have to visit in Singapore.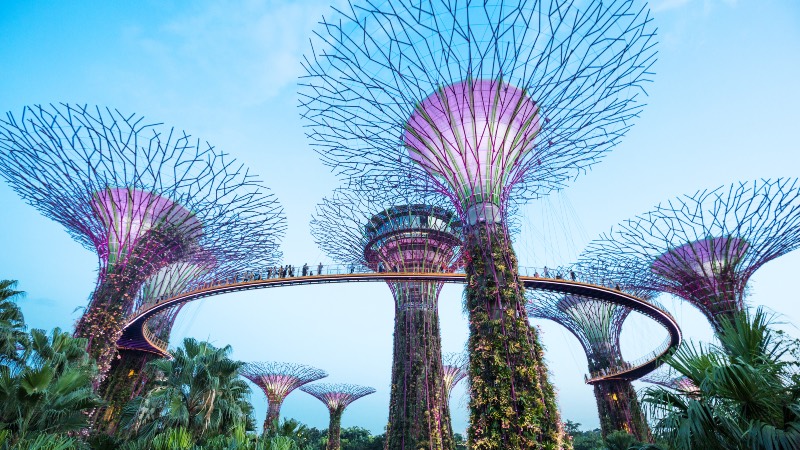 You're heading to Singapore's most iconic attraction. Pillars of metal made trees reach into the sky, illuminating in varying colours to show the flora in impressive detail. They stand beside the largest greenhouse on the planet, which is welcoming and full of vibrant colours and nature. It's truly a remarkable place to visit and one you'll never forget.
Let's give you some numbers! 2km of sheltered golden sandy beaches, the world's largest oceanarium and a Universal Studios Park. Rainforests, golf courses and a resort! It's little wonder this island of fun, which by the way, is just 15 minutes from the city's central area, is a place to come relax, explore and have fun.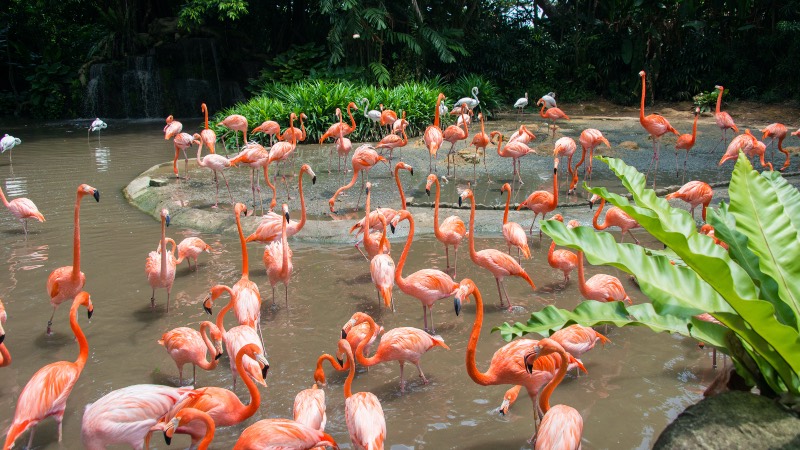 A place full of wondrous wildlife and lush rainforests sounds like the place to be, especially if you are an animal lover. Singapore Zoo has over 2800 animals ranging from 300 species to see. And with a nighttime safari option, you have the perfect day or night experience for all ages.
If you're a fan of the feathered variety then Jurong Bird Park, Singapore's famous bird aviary is another top attraction to enjoy. 5,000+ colourful birds and if you want to count them, from 400 species! You'll have a ball with these feathered friends.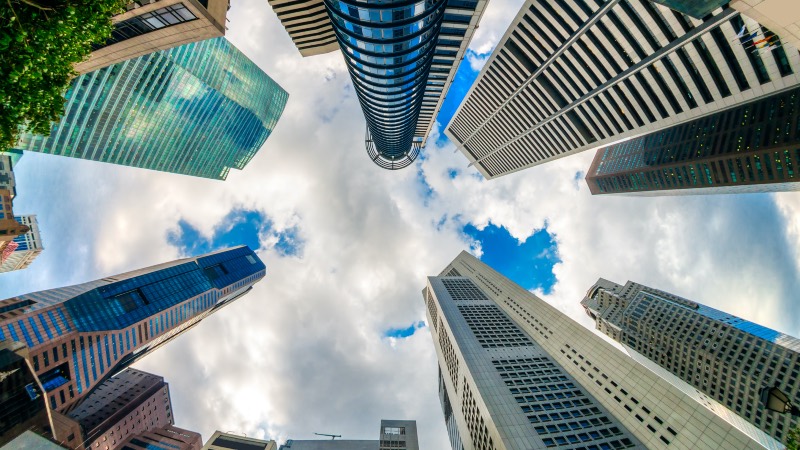 You have visited the other 4 choices, enjoyed the food and wowed yourself about the local transport. Finally, you really should have a tour around the city itself. Go see the Merlion, the Singapore Flyer and the Marina Bay Sands Skypark Observation deck and even Universal Studios. In fact, see it all!
There's no denying it; Singapore is much more than a business-centric destination or stopover on-route to somewhere else. Turn your brief visit into a stay, and you will find it offers plenty of fascinating attractions that will suit all ages. Our 5 places you have to visit in Singapore are just the start! There are many more places to enjoy.
All that touring and exploring you'll deserve that Singapore Sling.