Travel can inspire us all, take us to unusual places, and provide us with a lifetime of memories and beautiful experiences. Paris is one of those cities that delivers on all levels! Recently Jenny, our senior travel consultant at isango! explored the city and its famous theme park! We catch up with her to spill the beans in our latest 5 minutes with…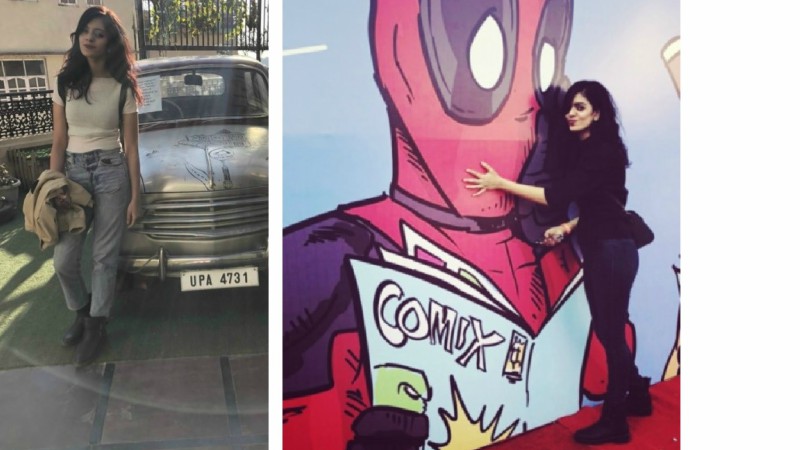 1. Hi Jenny, tell us a little about yourself.
I am a senior travel consultant at isango! I've been with the company for 3 years now and apart from customer service & sharing my knowledge on various destinations with our customers, I also look after customer reviews.
2. So this year you had the chance to visit Paris and Disneyland Paris?
Yeah, I got the opportunity to visit Disneyland Paris and the city as part of our yearly fam trip. I am incredibly grateful for this!
Every year Disney hosts special events and shows on a particular theme and this year, they chose the ' Marvel Summer of Superheroes', and I was on cloud nine because I have been watching Spiderman and X-men movies and cartoons since I was a kid and I love Marvel.
3. How long did you stay at Disneyland Paris?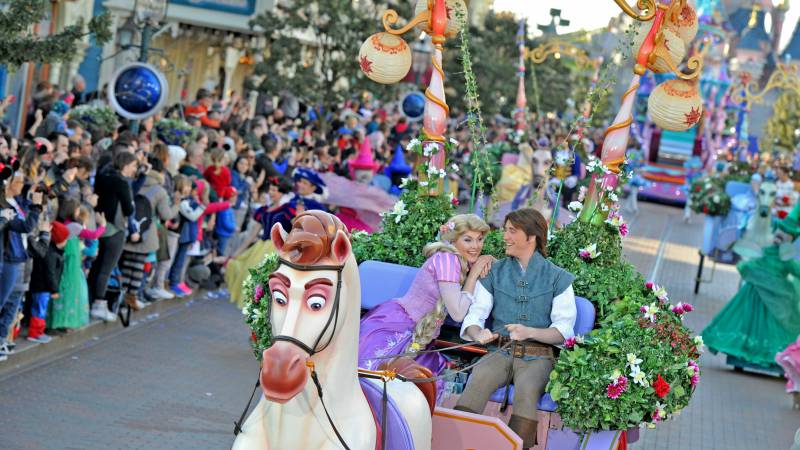 Photo Credit: Disney©
My stay was at the Disney's New Port Bay club for 2 nights and every day we had activities lined up. I saw a live Marvel show with some excellent visual effects, laser shows, parades and the Disney Illuminations that takes place around 10:30-11PM (Nobody should miss this).
4. Did you have a favourite ride or experience?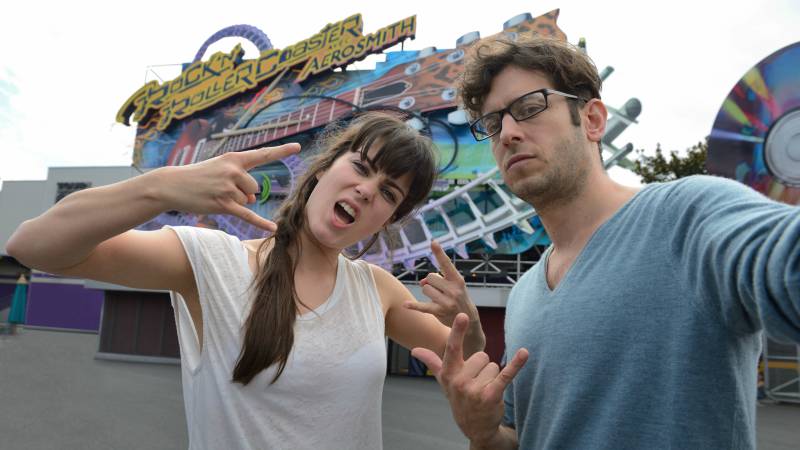 Photo Credit: Disney©
I am a sucker for thrills, so I decided to take the scariest rides first, and I was impressed. Please do not miss the Hollywood Tower Hotel, this is not for the faint-hearted. I also rode the Aerosmith Rock'n Rollercoaster because I love Steven Tyler!!!
I did take a few other rides like Ratatouille, Peter Pan, Star Wars Hyperspace Mountain and more!
5. Can you give us some tips you would give people who are going to visit Disneyland Paris?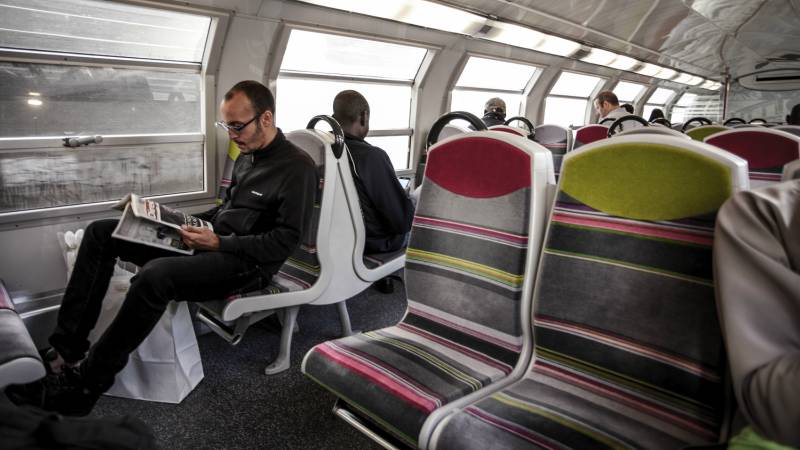 A) Anyone wanting to go to Disneyland from the airport, you can either take the RER train or take the magic shuttle like I did, thank God I did! I had some great countryside views. The magic shuttle departs every 15 -20 minutes.
B) Buy Fast track tickets. They get you on rides quicker compared to regular tickets.
C) You don't have to stay at the resort ,there are options to buy park tickets with transport options, so staying in Central Paris may appeal. This includes from your hotel in Central Paris, a round trip ticket by train or round shuttle trip.
D) Plan your day, some rides can be closed due to maintenance, you can check the Disney's official website before you go.
6. Tell us about your time in Central Paris?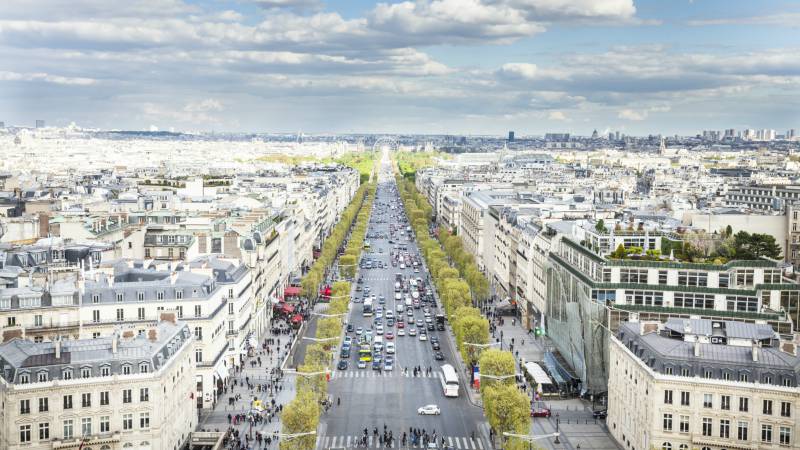 I was based in the Northern District of Paris, I got up early to see the Sacre Coeur Basilica. About a half an hour walk from my hotel. The same day I took the hop-on-hop-off bus tour to get to central Paris. I had Louvre tickets, walked around Champs Elysees, saw Arc de Triomphe, Notre Dame, and while I was walking and taking the tour on the bus, every view of the Eiffel Tower was breathtaking. I walked so much my feet started hurting! Every corner of this city was so beautiful, I did not mind wandering around, soaking everything in.
I also took the Paris metro which took me some time to get used to but it was the best means of transport, the connectivity in Paris is fantastic. I also walked around the Latin Quarter, ate at a local French restaurant, shopped in St. Germain, had a strong cup of coffee at a small café and watched people do their thing.
7. Wow!  Where or what would you recommend people to see or do?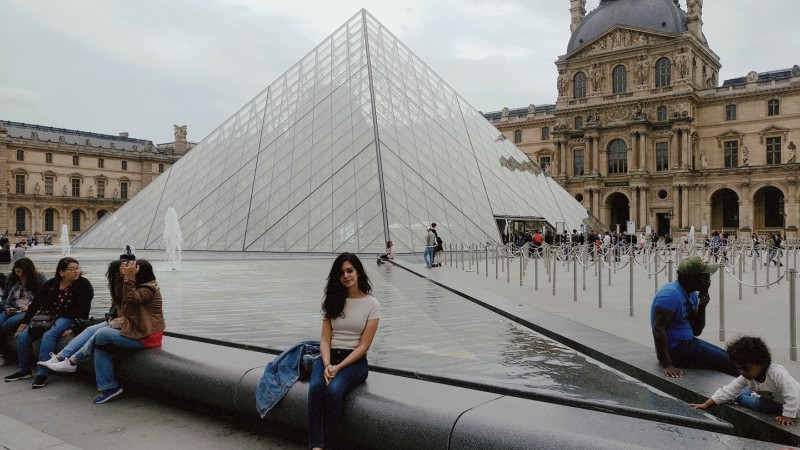 For anyone who is going to Paris for the first time, please plan your days. Plan the attractions you want to see and if you are there for a few days, don't rush. Don't try to do everything. You definitely have to look at the Eiffel tower, if you have tickets to the top, that's wonderful. The city looks magnificent. You can go to Trocadero which, I think, is the best place to see the tower, especially when it starts getting dark, and the Eiffel tower twinkles for the first time. That feeling is incredible.
Take the Seine river cruise, it also offers stunning views of the city. Please don't forget to pack macarons from Laduree. That is the best thing I've ever eaten! There is only so much you can do in a short trip to Paris, I have already made a list of the things that I missed this time around, Paris has so much to offer, one cannot stop going there.
Wow, you certainly had a full-on Parisian experience. Thank you for sharing your isango! trip and enjoy your next adventure! Oh, can you just make sure to bring us some macaroons next time!