Denver is the Mile-High city, and before you jump to conclusions, it's because its elevation is 5280 ft (1609m) above sea level. And wow, does the Mile-High City offer plenty of reasons for visiting. It's a fast-paced, fast-growing city, offering great food, a lively arts scene, super shopping, and on the doorstep to some outstanding natural areas. High flying indeed.
Make no mistake, a visit to Denver is an opportunity to enjoy top rated tourism in all its guises. This Colorado city is worth spending time in, especially if you're out that way for the nature and scenery. You'll also find that each of its neighbourhoods offers a different flavour, so you'll never get bored.
Whether you're on foot, bike or bus tour, let's delve into why Denver should be your next US city.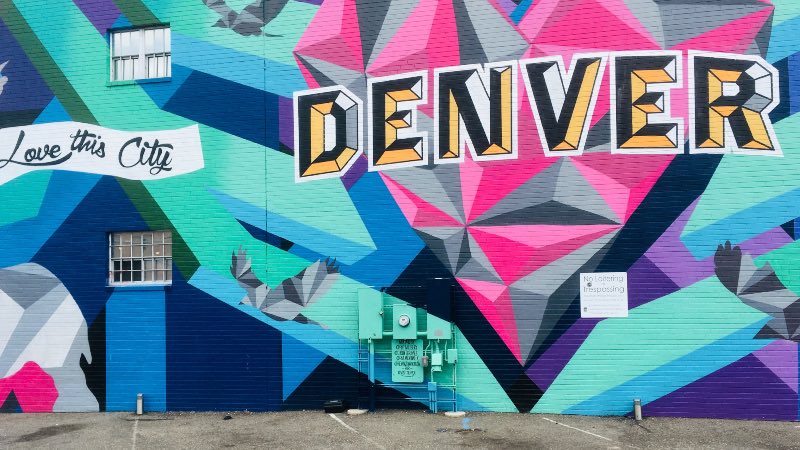 Into the Mile-High City
You'll find there are plenty of attractions to entice you, as well as the food and café scene. Take your pick from these eight places and start creating the ultimate Denver itinerary. Then settle down for a coffee to discuss everything you have seen.
Union Station – you're looking at one of Denver's most iconic buildings. It might be a dining and shopping hub, so take it all in while you dine on the cuisine.
Denver Art Museum – Two stunning buildings, over 60,000 art objects from across the world. You could spend hours here! And most likely will.
Denver Botanic Gardens – If you're looking for a little piece of nature to escape the city, then this is the place to come. 23 acres, 45 different gardens, there's plenty here to see and smell here.
Clyfford Still Museum – Into your abstract art, then a visit here is a must do. It's a place that promotes the late artists' work and legacy. You'll have over 2000 pieces to enjoy.
Coors Brewery Tour – Ah, so refreshing! You'll get a taste of the Rockies visiting here. Self-tour and get free samples. Just what you need.
Buffalo Bill Museum and Grave – Some Wild West fun as you dive into the exciting story of a Pony Express rider or army scout. You'll also see the snow-peaked mountains of the Rockies and the wild plains.
Elitch Gardens Theme & Water Park– it's the downtown theme park and is the place for thrills, including loop coasters, as well as tubes, water slides. Fun, fun, fun!
Denver Museum of Nature & Science – from the dinosaurs to outer space! You've got plenty of choice here for all ages. Yep, even you, dad!
We're scratching at the surface here. You'll find there are plenty more places to discover, as well as diverse cultural scene. Just have a wander and see what you come across. A bit of feral tourism won't do any harm.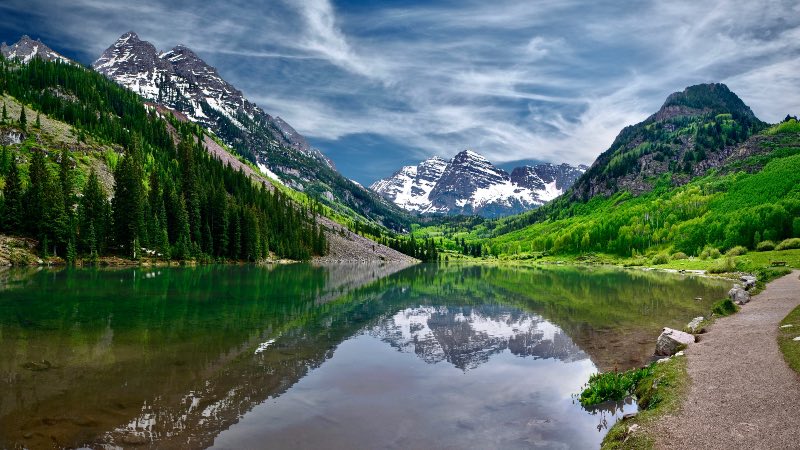 Don't forget out of town
I must mention several attractions outside of downtown! None more so than Red Rocks Amphitheatre, oh, and some place called Rocky Mountain National Park! Denver is your base, and the Rockies are the playground. Hundreds of miles of trails to explore, nature to see. It's blooming good in every sense.
With regards to the Red Rock, everyone from the Rolling Stones, The Beatles to Jimi Hendrix have raved about this venue. If you can catch a gig here, then it'll make your Denver stay even more memorable. Note it down. America's best amphitheatre is right there in Denver.
It may be a mile high, but it'll be you floating a mile high after touring around this dynamic, exciting city. Time to put Denver on your wish list.