If you were to ask me, where should I go for a long weekend trip? Then I'd most likely answer with Florence. The Tuscan gem, close-packed but stunning in looks, enchanting and more than with a touch of the romantic.
Visiting Florence is like entering a classic film set. Walking its cobbled streets, you can find yourself in some famous movie scene. Amazing architecture as the backdrop, classic sculptures making up the foreground. The streets busy with noise and the smell of coffee resonating from the cafes. A romantic moment about to take place. Or a chase scene. I'll let you decide.
Florence is a compact city, made for exploring on foot. A fashion powerhouse (Gucci and Salvatore Ferragamo) to name two! A city where the Tuscan cuisine tantalises the taste buds. Get your Renaissance art head on as we take you around the best places to visit.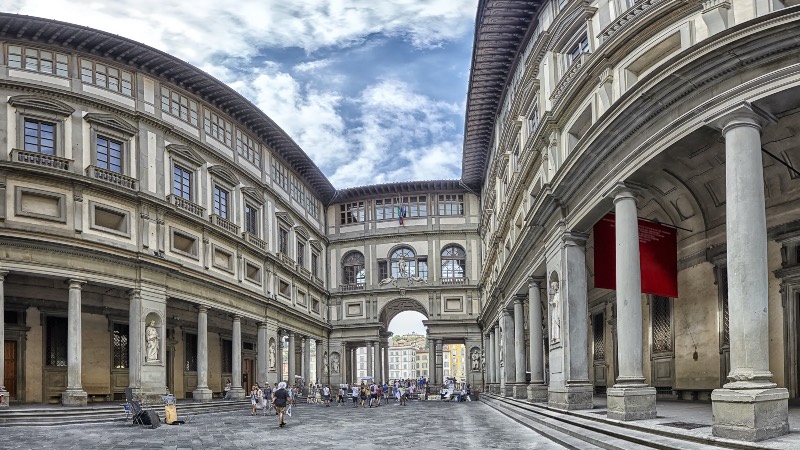 Take your time and study the iconic masterpiece that is known as David. Michelangelo's masterpiece is just one of many in one of the world's most famous art galleries – Galleria Dell' Accademia. If it's your introduction to Renaissance art, then there's no better place to be.
Not to be outdone is Uffizi Gallery, where you'll find works from Botticelli, Michelangelo and Leonardo da Vinci. Two famous galleries, two places that you should add to your exploring. And if you choose skip-the-like options with your tickets, then wave goodbye to the long queues.
If there is a word such as art out having explored the two galleries, then take in the domineering Duomo. Once home to the world's largest dome, you can climb the stairs to the top for views across the city. On a sad note, the graffiti as you wind your way up and then down the small stairways takes a bit of the pleasure out of the experience. See past that and it's a glorious thing to do. Just remember it's quite a climb, so take your time.
Wandering the streets
Just wandering the streets is fun! You've got plenty of grand architecture to see, there's the Arno River to enjoy, and the many boutique shops to explore. Not forgetting to try out the Tuscan cuisine and the simple joy that is sitting outside an Italian café, coffee in hand, watching the world go by.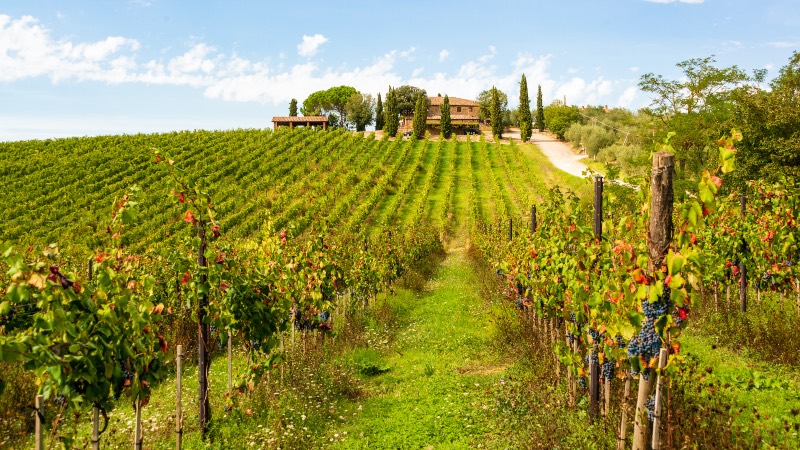 There are two places of interest that are reachable from Florence, and well worth adding to your trip. One is all about a famous tower and the other is all about tasting some fine wine!
· Pisa – famous of course for its architectural leanings! No pun intended. It's well worth heading there to see the structure and have a wander. The Romanesque buildings and Renaissance piazzas make for a pleasant day away. It's a bit like a pilgrimage. 
· Chianti – This celebrated countryside is stunning! And the chance to explore the area, look around the Tuscany hill towns and taste the exotic wines. It's a tour that needs no more explaining, really. Sometimes it's the simple things that create lasting memories. With countryside so lush, towns so cute, and wine tasting so good. Chianti is a day trip away you have to do.
Florence is a true Italian gem. A city that each time you walk around, something new is revealed that just makes it even more special. Is it any wonder it features such highly on people's lists? Visit, and you will undoubtedly fall for it too.