Are you a rat? I don't mean that in a nasty way! Just were you born in the year of the Rat –that'll be 1972, 84, 96, 08 and this year 2020!? For if you were, like me, then this is your Chinese New Year.
Preparations begin between January 17th – 24th (also known as Little Year) and Chinese New Year officially starts on January 25th, ending on February 4th. The celebrations are rounded off with the Lantern Festival on Feb 8th! Phew! Now that's how to celebrate New Year!
If you can't get to China itself for the celebrations, then let us offer up three alternatives. Destinations that'll ensure you still get the best the festivities can bring. Take your pick, and most of all, enjoy the introduction to Year of the Rat.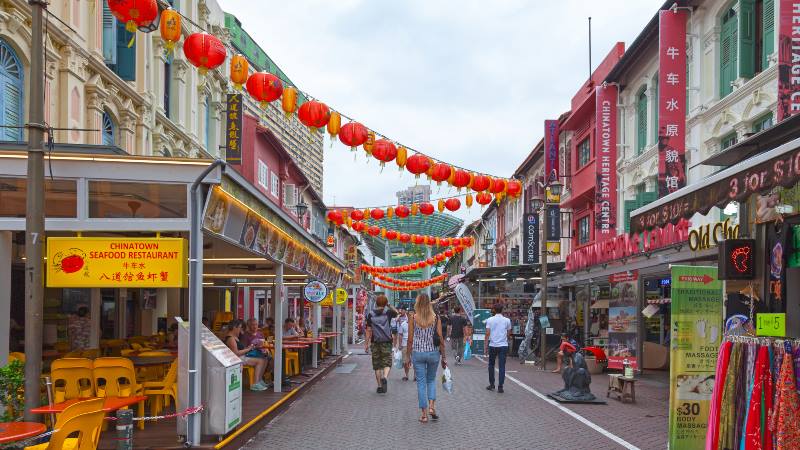 Expect a massive bash! Colourful parades, fireworks and lion dances. That's just for starters! So what Chinese New Year events in Singapore should you be checking out and where? Seeking out the food is a good start. There are plenty of places around the city offering up New Year tasty treats from street foods to the restaurants. Especially in the Chinatown district around Pagoda street. The night carnival around the Marina Bay (lights, pyrotechnics, action!) and Gardens by the Bay also get in on the act. How about orchestral performances, puppet shows among the greenery? It's a Singapore sling with a Chinese flavour!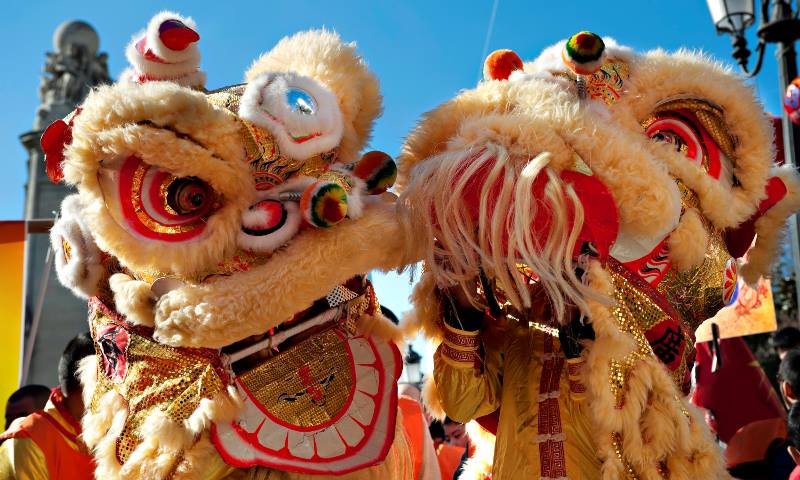 Saturday 25th is the big day in one of the most visited city on the planet. Mainly centred around the China Town region (Yaowarat). There is, of course, all the build-up and throughout the celebrations, the streets will be rammed with party-goers. Dragon parades and dancing mix harmoniously, let's hope you can dance!? If these scenes are too much? The nearby temples (Kuan Yim Shrine and Dragon Flower Temple, for example) make for good alternatives to the overcrowded streets.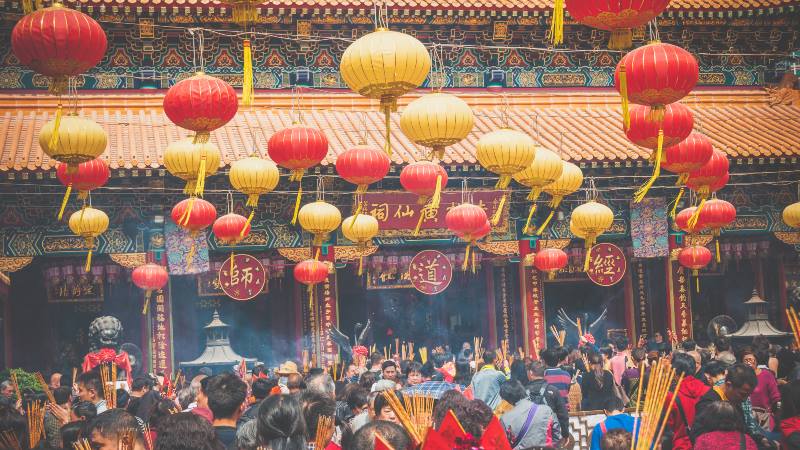 Pray for good fortune, if you can squeeze into the temples! The markets are great places to get the Chinese New Year vibe, and there will be no shortage of hanging red lanterns as you stroll the streets. There are four days of fun-filled carnival highlights in the West Kowloon Cultural district along with performances from local and international acts, giant installations for those Instagram images! There are even horse racing events for those who think they might get lucky! Add in Hong Kong Disneyland and Ocean Park, and you get a packet full of New Year fun!
All very different cities, all offering a wide range of treats that juxtapose nicely with The Chinese New Year celebrations. Take your pick and enjoy the Year of the Rat. Oh, there's only one more thing to say!
Xin Nian Kwai le!
(Happy New Year)