Welcome to Kuala Lumpur (KL), the Malaysian capital. A city with a heady mix of historic monuments, lush green parks, bustling markets and street food stalls, mega shopping malls and a rich, diverse range of cuisine to get your chops around! A city where cultures have met, absorbed and created their own unique feeling. 
Oh, I forgot the heady mix of skyscrapers and squeezed housing! You could be in London one second and Delhi the next. But it all somehow works. And although you'll need to get used to the extreme heat (I'm talking as a soft Englishman here!) walking around this city is the best way to get about, see the KL's sights and feel the city vibe, whether that is by day or night.
With that in mind, if this all sounds a bit too much, you can take local transport, but the roads are busy. Perhaps a hop-on hop-off bus tour is the order of the day, coupled with a bit of walking. 
With all that in mind, what should be on your Kuala Lumpur agenda? We look at some of the key attractions you should visit to go with the mega shopping malls and street markets you'll undoubtedly visit.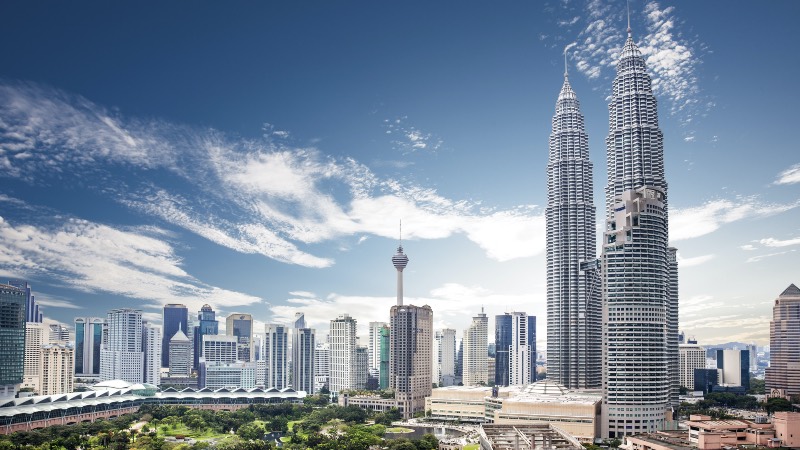 They are KL's most recognised buildings. The two tall towers joined by a walkway (SkyBridge as it's known as). That's on the 41st floor to save you counting. You'll get some superb views of the city from here, so it's always worth a visit.
*Note: You can head up to the 81st floor for the observation deck if your nerves can handle it!
For those that don't want the heady heights, there are plenty of cafes and shops at ground level to explore while others head up for the view.
It's amazing to think that in such a hub as Kuala Lumpur you'll find incredible waterfalls, mineral hot springs and stunning caves. Batu Caves is that place. There's a temple to explore, the Ramayana Cave, with its colour details. Then the Kanching Waterfalls, which are stunning in their own right. It's a cultural adventure well worth going on.
Theme Parks and Aquarium 
Well, just in case you need a thrill fix! The Sunway Lagoon Park is a mix of water park, amusement park, wildlife park and extreme ride park! That should keep theme park fans happy. Also, it's a chance to cool down from the heat!
An aquarium is always a pleasant alternative for those that would rather watch wildlife. Aquaria Kuala Lumpur City Centre is the place. It's only a short walk from those Petronas Towers. That's a day of your trip sorted.
Other activities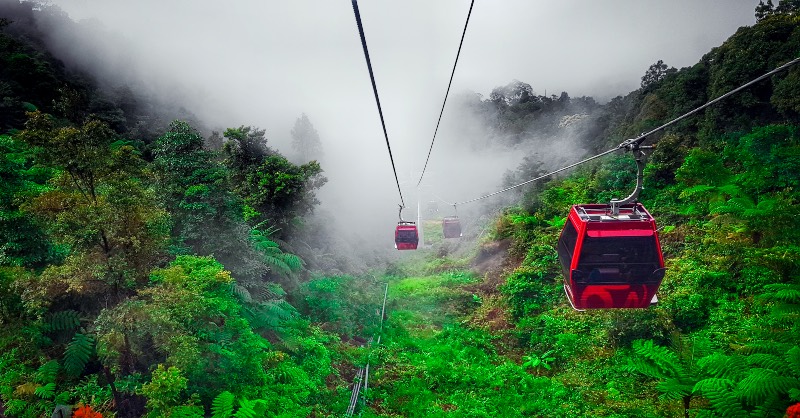 Kuala Lumpur offers plenty of alternatives. With more towering experiences and city views (and a glass floor), the KL Towers is a good option. It's easy to spot. It's the large telecom tower in the city! Go on I dare you to look through the glass floor!
Genting Highlands is a resort and casino out in the hills. So perhaps one for the adults to enjoy. It makes for an enjoyable day trip away. There's a cable car ride to enjoy and said casino. You might be a winner!!!
Kuala Lumpur or KL if you prefer is a fabulous city of contrasts, what with its Malay, Chinese and Indian influences. Enjoy the rich variety of food options, the different cultures mixing and the architectural delights of the mix of modern and colonial buildings. Mishmash maybe, but a traveller's delight.