German Experts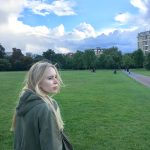 Lisa Wollfoerster
Cultural insights, travel and lifestyle pieces from all around the world
As isango!'s German product executive, Lisa Wollfoerster is overseeing coverage of all things related to the German market. She also edits the German section of The Guidebook. Before isango!, she worked in fashion retail, PR and as a freelance translator. Lisa combined her BA of International Communications in The Netherlands with a BA Hons in advertising, PR and marketing communications in London. Originally from Bremen, she now lives in London.
Kulturelle Einblicke, sowie Reise und Lifestyle Tipps aus der ganzen Welt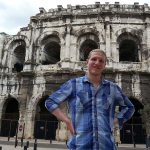 Moritz Schäffer
A German travel enthusiast sharing his experiences visiting cities across Europe
Moritz originally comes from Germany and is currently living in London, where he works for isango! as a Product Executive. He studied German and English language, linguistics, and literature in Cologne and also worked as a contributing editor and author for television before moving to England. As a passionate traveller, he spent a lot of time in New Zealand and visited many other places across the globe. He looks forward to sharing his experiences with the German readers of The Guidebook.
Ein großer Reisefreund, der mit Vorliebe Städte in ganz Europa besucht und seine Erfahrungen teilt
Spanish Experts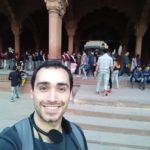 Manuel Zelaya
A curious guy from Argentina. Passionate about discovering different cultures
Coming "from the end of the world", as someone said some time ago, Manuel is an Argentinian sports fan, currently living in India. He is particularly fond of landscapes, as he had the fortune of living for nine years in the magical San Carlos de Bariloche, one the jewels of Argentinian Patagonia. Before coming to India, he also lived in the historical city of Córdoba, where he cultivated a deep love for history and culture, turning him into a museum and art aficionado.
Un curioso joven argentino. Apasionado por descubrir nuevas diferentes culturas.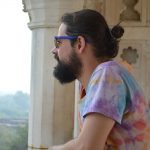 Ricard Aumedes
Sharing my European adventures to a make you a restless soul too
"Un cul inquiet" (A restless ass!) is what Ricard's mum has called him from the first moment he left home. Originally from Lloret de Mar, Ricard continues to be drawn to the sea. His favourite places include Tarifa, Fuerteventura and San Sebastian. Hawaii is very much on his travel radar. Away from work, Ricard plays the guitar, so whenever he travels his ukulele is always first in the suitcase. This restless traveller hopes to share his travel memories and inspire other restless soles through his words and thoughts.
Compartiendo mis aventuras Europeas, para hacer de ti una alma inquieta también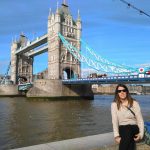 Susana Alvarez
A Spanish and Portuguese expert travelling through South America and World's Top Theme Parks
Since I was very young my parents took me on exciting trips that made me develop in future years a passion for travel, which eventually became my profession. At 18, I received a set of suitcases as presents and since then I haven't stopped visiting new places, discovering amazing cultures, tasting new foods, swapping ideas with natives and enjoying every minute of every trip. My passion for travel has taken me to more than 30 countries around the world, and also to some of the best theme parks. I have to say that South America has captivated me each time I have travelled there, and I have a weakness with some of the countries, for example, Argentina, where I lived for a while.
Una experta viajera que se maneja en español, portugués e inglés a través de Sudamérica y los Mejores Parques Temáticos del Mundo