German Experts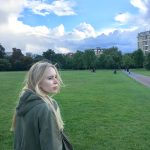 Lisa Wollfoerster
Cultural insights, travel and lifestyle pieces from all around the world
As isango!'s German product executive, Lisa Wollfoerster is overseeing coverage of all things related to the German market. She also edits the German section of The Guidebook. Before isango!, she worked in fashion retail, PR and as a freelance translator. Lisa combined her BA of International Communications in The Netherlands with a BA Hons in advertising, PR and marketing communications in London. Originally from Bremen, she now lives in London.
Kulturelle Einblicke, sowie Reise und Lifestyle Tipps aus der ganzen Welt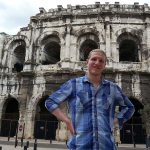 Moritz Schäffer
A German travel enthusiast sharing his experiences visiting cities across Europe
Moritz originally comes from Germany and is currently living in London, where he works for isango! as a Product Executive. He studied German and English language, linguistics, and literature in Cologne and also worked as a contributing editor and author for television before moving to England. As a passionate traveller, he spent a lot of time in New Zealand and visited many other places across the globe. He looks forward to sharing his experiences with the German readers of The Guidebook.
Ein großer Reisefreund, der mit Vorliebe Städte in ganz Europa besucht und seine Erfahrungen teilt