Have a guess where around 7% of all tourists to Italy holiday? You'd think it would be one of the big hitters like Rome, Venice or Florence. Not on this occasion, it's Lake Garda, and after visiting it's easy to see why. In fact, it's surprising that only 7% visit! 
Lake Garda is in the Northern region of Italy. To the north, you have the snow-covered mountains that merge into the Alps. On the southern tip, you'll find vineyards and undulating countryside on one side Brescia and onto Milan, and on the other, Verona, which leads to Venice. 
Is there any better-positioned area of natural waters hugged by some of nature's most beautiful scenery on the planet? Probably not. So it's Little wonder people flock here. And it's the perfect excuse for you to visit too!
Italy's Largest Lake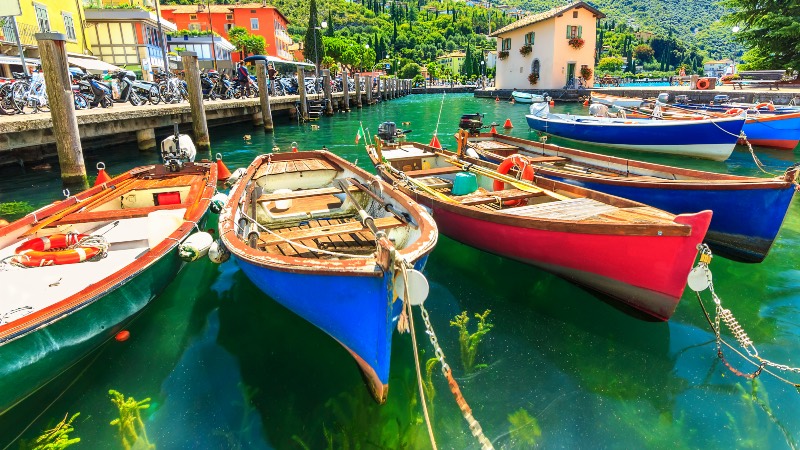 Come here, and you'll likely visit for either the mountain hiking trails and superb cycling routes or just to tour around, stop at restaurants with stunning lakeside views and relax in the warm summer sun. Even heading out on the lake or dipping your toes in! Where should you go as you explore the Lake?
There are three distinct regions to look around: 
Lombardy
Trentino Alto-Adige
Veneto
Lombardy
In Lombardy along the western side of the lake, you'll find perhaps Lake Garda's prettiest town, Limone sul Garda. Here you'll find steep narrow streets and colourful buildings leading to picturesque waterfront areas. Sounds idyllic, doesn't it? This is the place to sit at a bar and just let the views swallow you up in the gorgeousness!
Trentino Alto-Adige
Want to stroll around with nature? Then this part of Lake Garda gives you the opportunity to walk through alpine woods, valleys. This is your gateway to the Italian Alps, so pick your level of hiking ability and head out for some fresh air and perhaps a glass of local wine? 
Veneto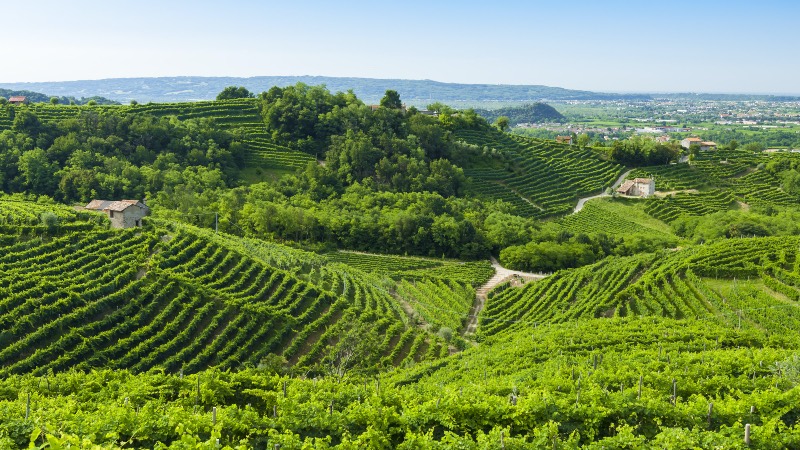 Talking of wine, Veneto is your wine region. The rolling hills and lush green landscape are perfect for growing the grape. You can also add in walking and cycling routes and stunning gardens to explore. 
Three areas, all with their own unique flavour, surrounding one of Italy's most beautiful destinations. It doesn't get much better than this. Visit Lake Garda and you could well be in paradise! 
Perhaps it's best not to tell everyone and keep it to yourself?