Brussels, the capital of Belgium. With insane architecture, really cool comics (there's even a comic route), brilliant humour and delicious food, oh the food. The waffles, chocolate, fries (famous Frites), soap tarts. Let's just say that food in Brussels is a big deal.
There's also the beer, a lot of beer. Manneken Pis (& rest of the family) and then we have the Grand Place aka market square, which is seriously INSANE. Man, I love Brussels. Ok, so let's be honest… might have already sold you on wanting to visit the city that we are speaking of, but I am not done yet. No, no, no.
Here, is why I think visiting Brussels is a good idea. A great idea in fact.
It's the perfect weekend trip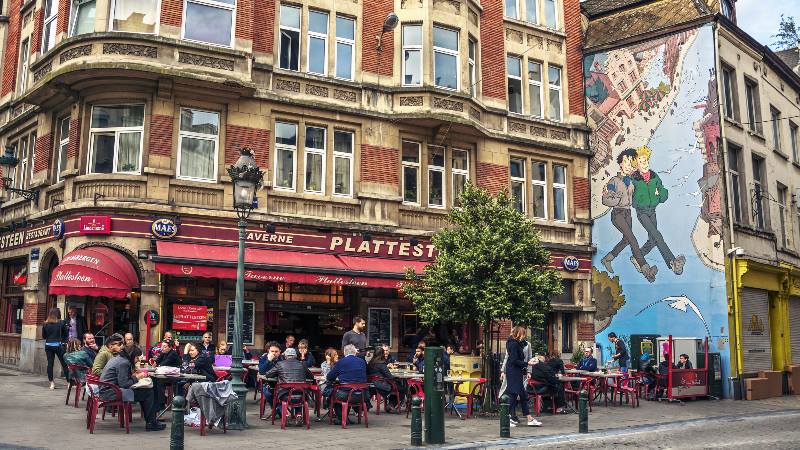 If you live or already find yourself in Europe – you're most likely within a couple of hours from Brussels. Meaning you can get there in no time and still have enough hours left to go crazy exploring. Or eating.
Secondly, Brussels is literally the perfect 'weekend' destination as it's so easy to get around. Most importantly – there's a lot to do and see, and it's rarely ever boring. Even stuff you'd think might be boring is not. Brussels and its people have a seriously good sense of humour and this is the vibe you get when wandering around. I mean… who else has a peeing boy as their famous icon?
Manneken Pis (and the fam)

Yes, yes.. I know it's obvious and also (possibly) disappointing for some when seeing it in real life, but please don't research it beforehand just go and see it for yourself. I joined a free walking tour and the icon had been hyped up quite a lot, meaning that when I finally stood in front of it – I found it hilarious!  As did everybody else in the crowd it seemed.
Ohh… and the best part? He gets dressed up for different occasions too.
Manneken Pis also has a girlfriend, or maybe a sister, who knows? Her name is Jeanneke Pis. Strangely enough, she's kind of behind bars and also doing her business in front of everyone like there's no tomorrow.
Now, are you ready for the third surprise? They have a pet! Yes, a pet that has been trained well by both Manneken and Jeanneke. You know the drill now. This is the kind of humour you'll find in Brussels.
Grand Place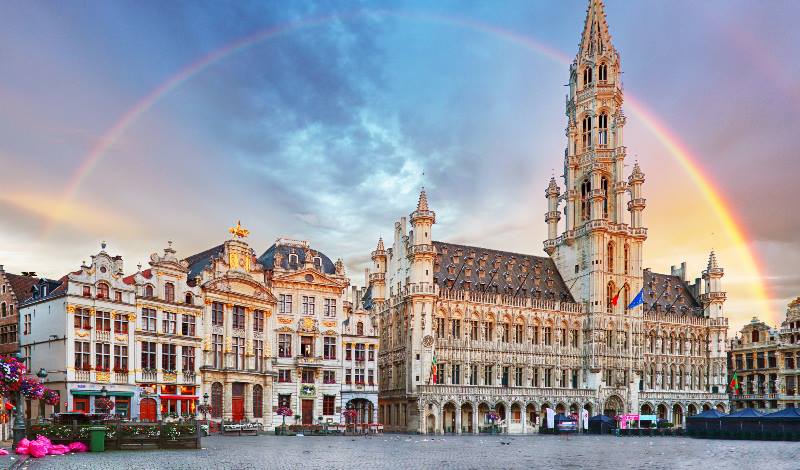 This should probably be the first one on the list, but let's be honest.. a peeing boy is pretty hilarious. In all seriousness though, the Grand Place is something else. What I thought would be just a pretty standard square with pretty standard architecture… turned out to be an insanely beautiful spot to the point where I had to go back and see it in at night too.
Pictures don't do it justice at all. Trust me. Go see it for yourself and you'll know exactly what I mean.
Comics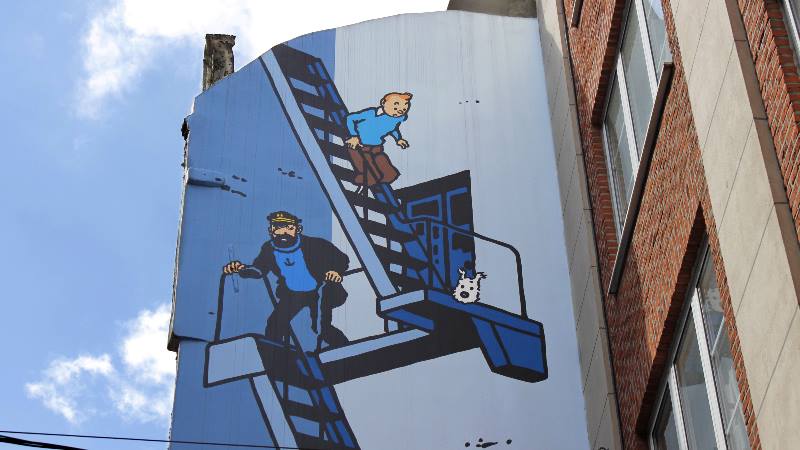 As mentioned earlier, there are a lot of comics around the streets of Brussels. Why… I hear you ask? Well.. ladies and gentleman. Brussels is home to the famous Tintin and my fav little blue creatures. The Smurfs.
Yes. Now let me confirm that comics is a serious business in the city of Brussels. There are comic shops, endless amount of comic graffiti and the best part, there is a comic route, which is not as easy as it seems. It's a lot of fun mind you.
Food aka all the deliciousness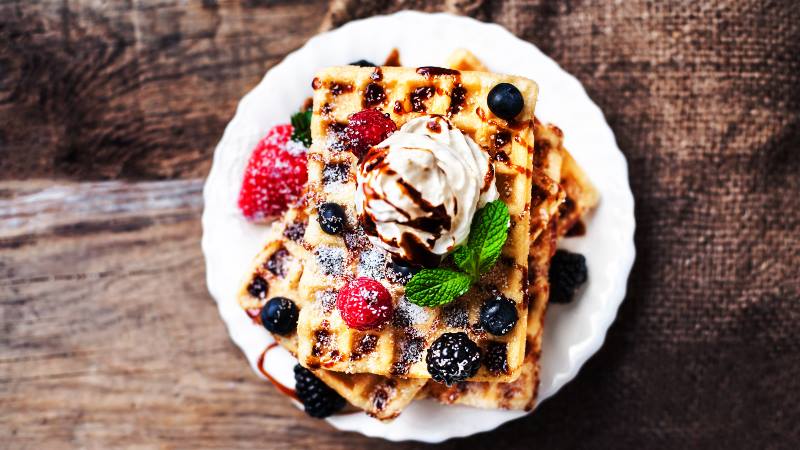 Let's just get one thing straight. The popular types of food in Brussels might not be the healthiest, but they are worth it. So come prepared. Maybe bring an extra pair of trousers, a size bigger. It'll be worth it.
The waffles…the chocolate!! The fries, the desserts in general and just all the food. It's pure deliciousness. Of course, there are other options which don't come under the calorie bomb category, for example, the moules-frites (mussels and fries), or meat dishes such as carbonnade flamande or stoemp.
I'd say bring extra money and clothes for this because it's so good.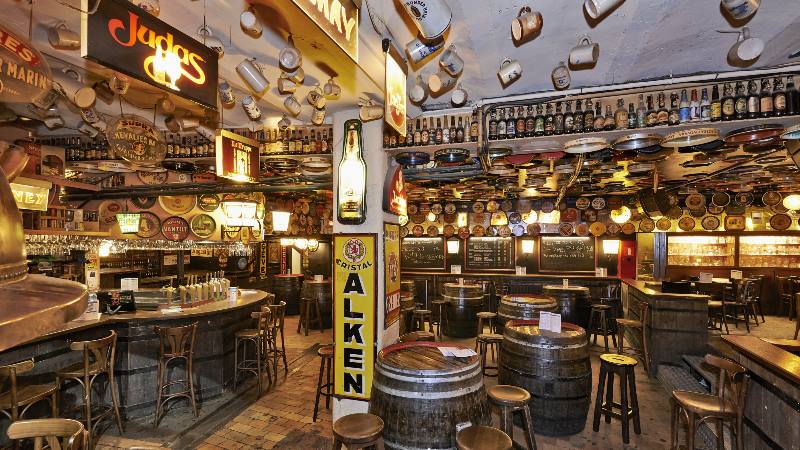 It's everywhere, there's even a Delirium alley aka an alleyway with bars aka the main bar called the Delirium Cafe. If you don't like beer, don't skip this point just yet (I'm not a fan either but still had fun!)
The Delirium Cafe is definitely one of the interesting stops. At the bar you are instructed to pick a beer you'd like to try. Now the menu from where you pick it from is a Bible-size book. It's huge. Massive to be exact. There are over 2,000 types of beer in there. Yes, two thousand. There are so many types that I got pretty drunk on sampling just the fruity ones that do not taste like 'beer' to find the one I like best (sorry beer lovers).
Of course, the traditional beer is meant to be delicious. And the Delirium Cafe is definitely not the only place to try it. There are a lot of very interesting places to explore, tours and even festivals.
Day Trips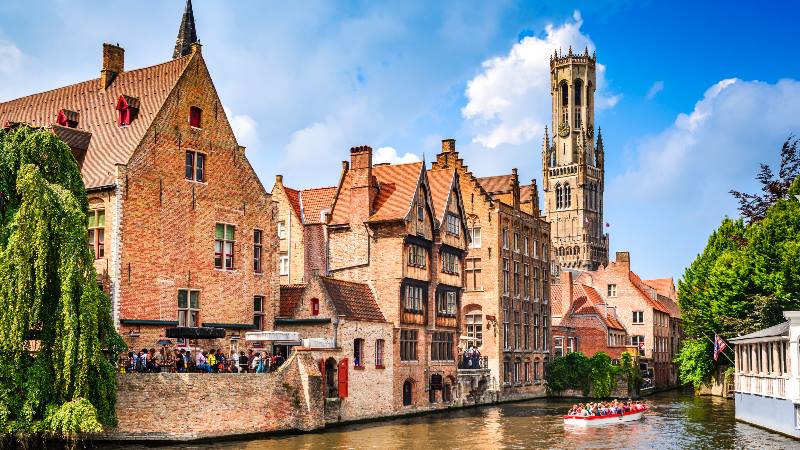 Belgium isn't a big country, and Brussels is located in a very convenient spot. Meaning that if you have a little bit of extra time, exploring can get even more interesting. Brugge is definitely one of the must do's, should you have enough time. It's located just a train ride from Brussels and to put it simply, is a small fairytale town, which doesn't seem real. But it is, of course.
There are also other places not necessary even in Belgium that can easily be reached! Ghent, Antwerp, Amsterdam, Cologne or Luxembourg. Take your pick and go crazy.
So here we go, a few reasons just from the top of my head to why visiting the seriously cool Brussels is a good idea. I hope you enjoy it as much as I have! PS. It's also great for solo travellers