'Ahh, that's better!' You say as your foot touches the warming hot spring water of the Blue Lagoon, taking all your worries and cares away, even if it's just for a few minutes. Not forgetting to breathe in the fresh Icelandic air. Is there anything better than this?
You're in Iceland, near Reykjavik. You've had a day out. Perhaps exploring the city or venturing out into the barren volcanic landscape to one of the National Parks. It's time for some relaxation, and well, you deserve it too, after all that touring. The night is settling in, and you're at the Blue Lagoon. Now is the perfect time to experience it. Clothes off! Swimwear on and lets gently step in, this is going to be fun!
The Blue Lagoon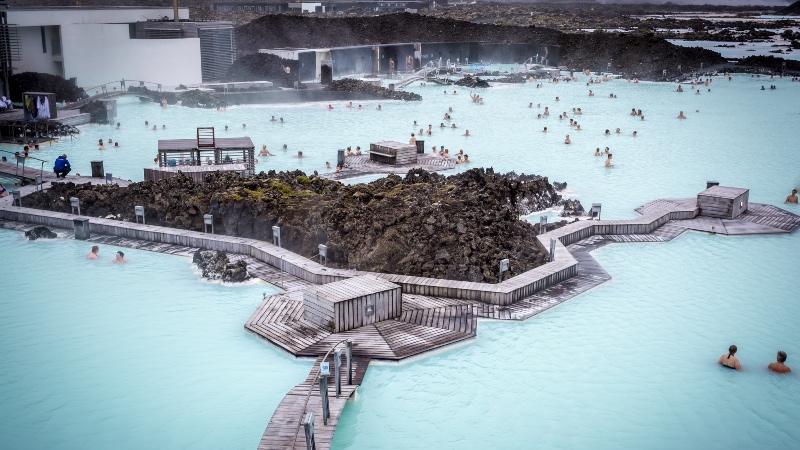 Not only is the Blue Lagoon one of the top 25 wonders of the world, but it's also Reykjavik's most popular attraction. Before venturing onto the warm waters, it's worth pointing out that in a land of natural hot springs, the Blue Lagoon isn't natural! To cut a long story short, it's a geothermal pool, which uses the power plant next door to heat the water. Don't fear it's all very safe, and well worth experiencing.
As it's a popular attraction, when should you visit? Well, in general, it's best when it opens as fewer people will be there. But visiting the Blue Lagoon at night will also be worthwhile. It's more peaceful then, and the place takes on a spookier feel.
What can you do while you bathe? Are you able to look up and watching the Northern Lights? Well, to witness that natural show you'll need to be far away from the light pollution, which means taking tours into deepest Iceland. So this experience is all about relaxing in the warm waters.
Some Do's and Don'ts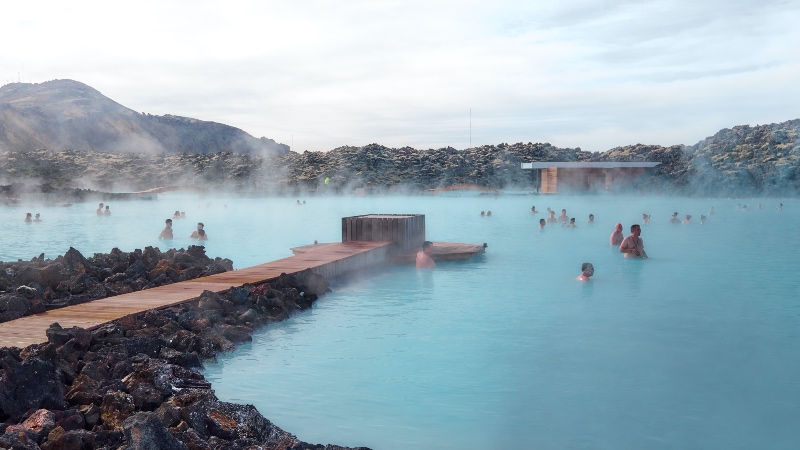 Like any hot spring, you should take a shower before you enter. And be prepared for temperatures of around 37-40 degrees Celsius, like a hot bath. You're stepping from the cold air to the heat of the pool. So be aware of that as you head from the changing rooms to the outside pool.
Also bear in mind that although the Blue Lagoon is a lovely place to relax and enjoy an outside bath, it's not great for your hair! Here's an isango! top tip: don't get your hair wet if you can help it! It messes with it and bad hair day will become lousy hair week!
Visiting the Lagoon is one of those Iceland bucket list must-dos. And rightly so. Just make sure you include it during your trip. There are a number of packages available that include a visit here. Take a Golden Circle tour or a comfort package. Remember it's about 45 minutes from central Reykjavik, so pre-booking a ticket with a tour is the best way to get there and will save you lots of pennies!
Iceland is the land of fire and ice. The Blue Lagoon is your one-stop-bath for a moment of relaxation, settling back and contemplating your Icelandic adventure to date. So go on give it a try, you'll have deserved it.
Have you visited? What would you recommend? Let us know so we can share your tips.