Looking for a special place to visit in the winter time? Then sit back, relax and read on – because we have a list of the best places to visit Poland for winter!
Karpacz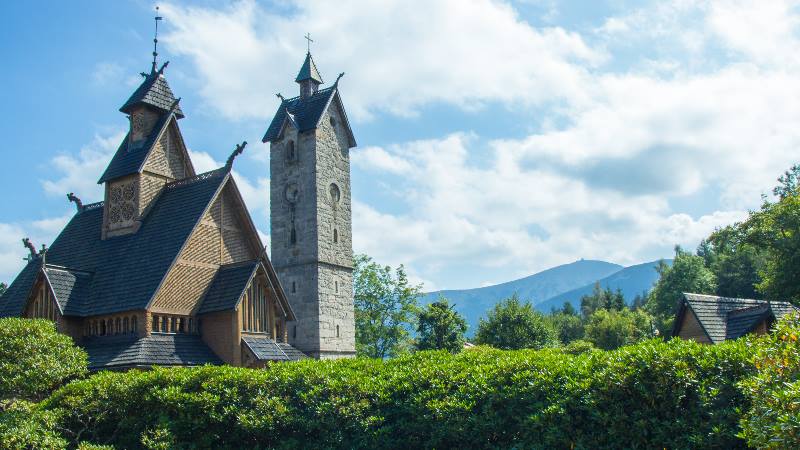 This area of Poland is well known for its beauty, especially amongst skiers. Karpacz is an extremely picturesque small town located in the stunning Giant Mountains (Karkonosze). It's only a 2 hour bus ride from Wroclaw, which is also a place worth visiting.
Karpacz is a perfect location for sking, its' also great for those who are not interested in an active gateway. Grabbing a ski lift to Sniezka mountain to watch the sunset will leave you speechless also! Sunsets in general are stunning over there so why not take a sunset hike and create an unforgettable experience! There are endless attractions, especially in winter – both for children and adults, as well as places to visit such as the Wang Temple or the Western City.
Zakopane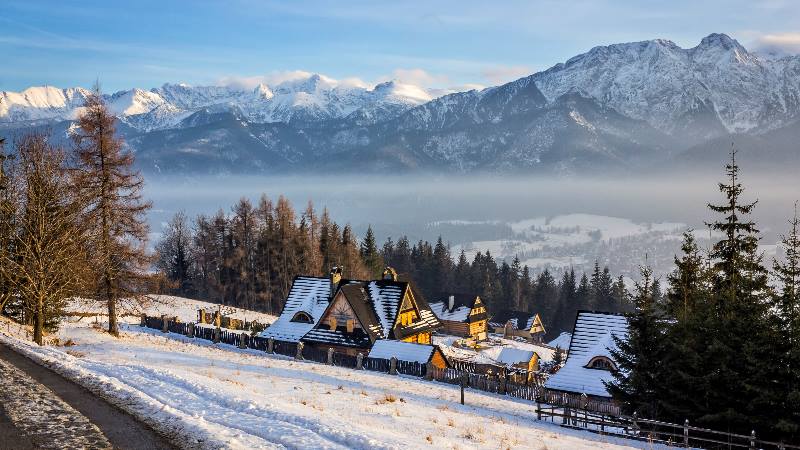 Of course Zakopane also has to find it's way on the list, as busy as it gets – it is absolutely stunning. Located a couple of hours drive from Krakow (a gem in itself), it's perfectly easy to get to even by bus, and really cheap as well!
Zakopane is a small town, located in the south of Poland, in the stunning Tatra mountains which truly are incredible. Beautiful in summer and even better covered in snow – Zakopane will surely be one to remember. There are many attractions around including of course snowboarding, skiing, snow scooter riding and so on. It's a perfect destination for both relaxed and more adventurous holiday.
Bukowina Tatrzańska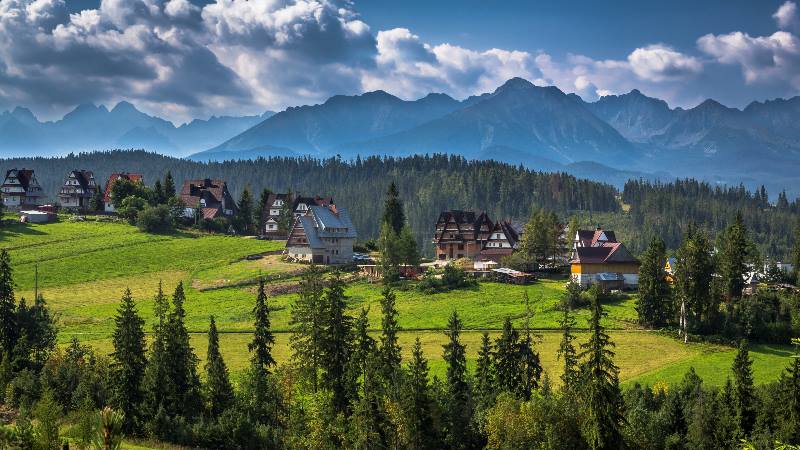 Near Zakopane (approx. 25mins drive), is the beautiful Bukowina Tatrzańska. Famous for it's stunning views of Tatra Mountains, the charming village vibes and the thermal waters – 12 swimming pools with temperatures from 28-36°C! This is the perfect place to relax but also be more active, with great conditions for both skiing and snowboarding. The area is also known for its Highlander Carnival, a folklore festival hosted every February.
The village itself has many historic buildings – all wooden in the true Zakopane style from the Interbellum Period, the cultural centre is one of them and is one of the biggest wooden buildings in the country.
Krakow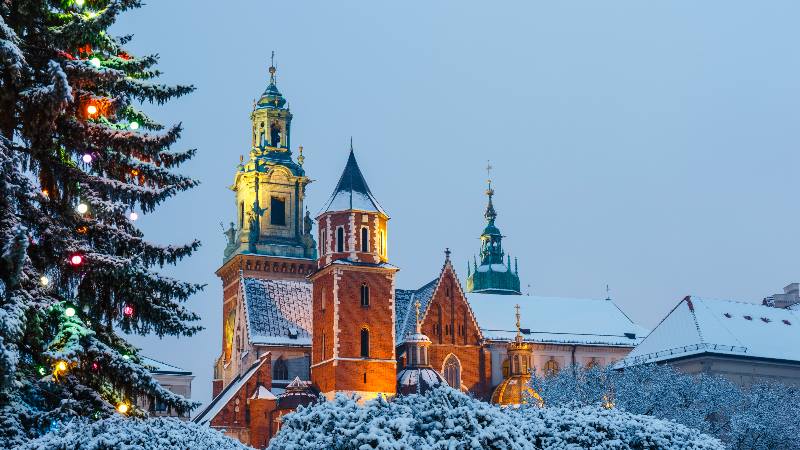 You might remember us mentioning Krakow before, yes. However, it really is worth visiting! It's truly a special place with a lot of history, culture and charm. It's definitely one of, if not the most beautiful city in Poland. Visiting in the winter with all the Christmassy vibes – streets decorated with colourful lights and the Christmas markets make it even more special. And when it snows.. well.. you can only imagine the beauty!
Krakow offers endless types of food, especially the variety of polish cuisine of course. And is definitely not short of things to do – for example participation in the Christmas Ornaments Workshop. There you will be able to not only see the production process of all the different Christmas ornaments but also decorate your own!
Gdansk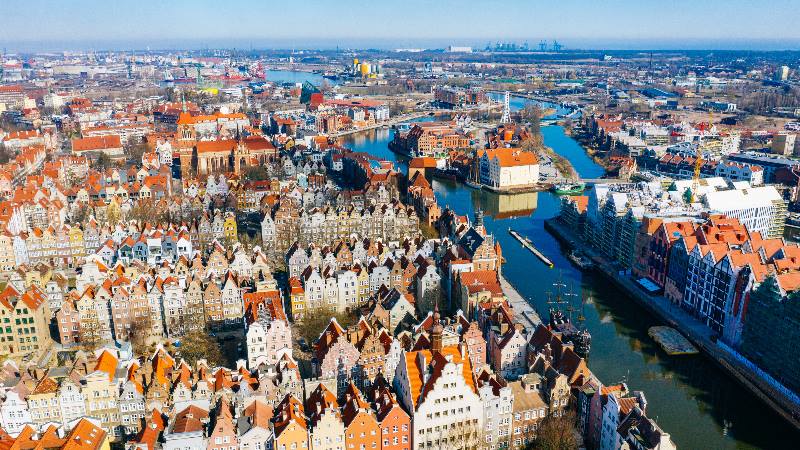 Have you thought about spending Christmas or winter at the Polish seaside? One of the great things about Poland is that it not only offers beautiful mountains, but also a seriously long (and stunning) coastline. Gdansk is part of the Tricity (Trójmiasto) that includes Sopot and Gdynia as well. All seaside towns. This city has a lot of history as well as having a lot of charm to it as well.
This is also a destination for food lovers with the amazing restaurants around. There are also many different attractions including museums, which are some of the best in Poland. You can also take day trips to it's neighbouring cities or even Malbork where you'll be able to visit one of the largest castles in Europe!
So here we go! Poland in winter truly is beautiful!