Finland, Denmark and Sweden are known for their tranquil way of life. Each nation has its own individual qualities with specific words to them. They are not something we actively think about, they just sort of come naturally. These strange little manners are always an excuse for well-meaning bickering and jokes between us neighbours, and they make our Nordic bond a few steps stronger.
Coffee break
Sweden has its very own "FIKA". Actually, it's not only a word but a whole concept. Simply speaking, it means a combination of an afternoon coffee and a cake. But in reality, "fika" also describes the entire idea of taking a break, sitting down, eating and drinking something nice, chatting with other people – just stopping for a few moments in the middle of the day. No wonder, the Swedes drink approximately four cups of coffee each day. They rank third place in the world's coffee consuming countries, just behind Norway and Finland (woohoo, we are the winners!!!). As for the language, the Swedes don't take fika-breaks or go for a fika, they just "have fika" or "they have time to fika". The word is used as a verb as well as a subject.
Friends and family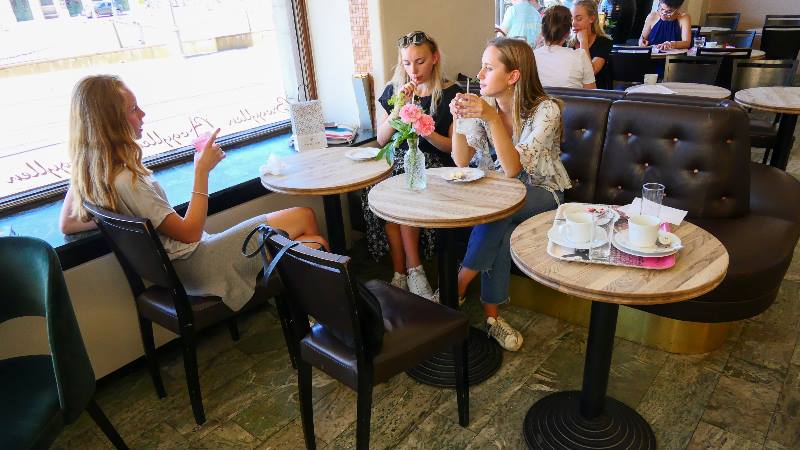 So, fika is very much a social happening. It's an excuse to sit down and enjoy coffee from a real cup instead of a wobbly take-out mug. The main point is that you can't really have fika along with a vending machine, you need real people! Someone sets the table, boils the water, buys the treats and has a face-to-face chat with you and everyone else, even if it's only a speedy one. There's no need to talk about work, quite the contrary. You check out how everyone is feeling and what the general mood of the day is, as simple as that.
Only last week, I was watching a Swedish detective series where they were introducing a new colleague to the police workforce. In the middle of intense problem solving, someone casually mentioned, that fika-rummet (room) is on the left. That's how vital fika it to the Swedes, it's even included in the screenplays of tv-shows!
Pastries and cakes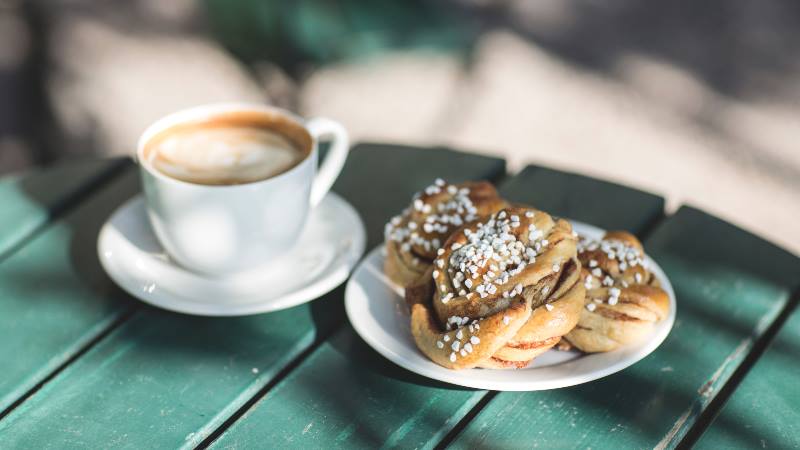 Photo Credit: Tina Stafrén/imagebank.sweden.se
Obviously, if you don't drink coffee, you can have tea or a soft drink with your fika. And something sweet to nibble on. An all-time favourite is kanelbulle, which is a sweet, soft, cardamom and cinnamon filled bun. Baked into a swirl shape and preferably served straight from the oven. The scent of warm kanelbulle can be dizzyingly pleasant, especially on a cold afternoon in the middle of winter. Tasting kanelbulle at fika-time is definitely one of the most important things to do in Sweden, no matter how busy you are. Fika is not a proper warm meal, but something to boost your afternoon and give you energy for the rest of the day.
Café culture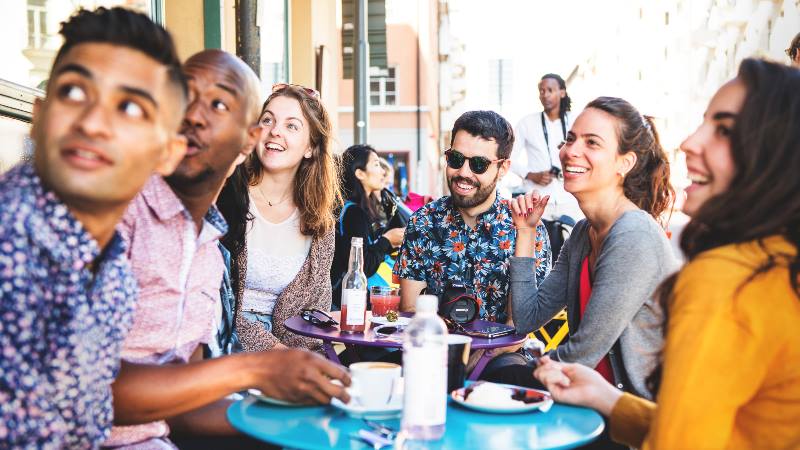 Photo Credit:  Simon Paulin/imagebank.sweden.se
It's easy to fall in love with the idea of fika, as it seems to throw away all the worries, even if only for a few moments. But for cafés, fika-time is serious business. I don't think any other nation thinks the listings of the cutest cafés are as relevant as the ratings for good restaurants. That's why you'll find such lovely cafeterias and tea houses all around Sweden. A successful fika-place has delicious pastries, good quality coffee and friendly ambience. It can all be very high-tech and modern or romantically old-fashioned. Everyone can find their own favourite places to spend a perfect fika-moment.
With a little googling, I even found terms such as 'afternoon fika', 'outdoor fika', 'family fika' and even 'winter fika in the snow'. All ideas are used to make this tradition tempting to as many people as possible, as often as possible and in as many places as possible. Everyone in Sweden is happy to explain the deeper meaning of it to a visitor. As for me, I would like to have fika at least twice a day, thank you!
Earlier, I wrote about Finnish Sisu, check it out. Next, you'll find out more about Danish Hygge. Stay tuned!