Ancient and modern – just two words that best describe Athens, the Greek capital and home to among some world's most recognisable attractions. You could also add, stunning, great food, chaotic, great weather…By Zeus, as they would say in the Asterix books, it's a good place to go! 
Stroll among the white stone-washed buildings, dine below the Acropolis and venture out to the sun-soaked islands. It's pleasures like this that make visiting here so special. Take yourself back among the ancient Greeks and enjoy the city's modern trappings, it's just a typical Athens day!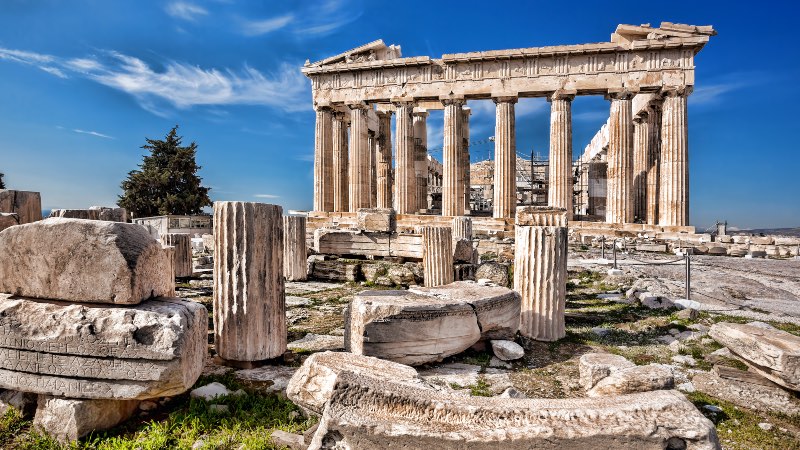 Dominating the Athens skyline, the Acropolis is of course the dominant attraction, and for good reason too. You really are standing among the ancients up on the hill. It's a temple city built in 5th century BC. And when you are among the gods, the views of the city below make getting up their worthwhile (it's a steep climb, be aware). 
If you decide to head up the Acropolis first, you'll get a good idea of the layout of the city. It's a mishmash of modern architecture, old church buildings and the ancient monuments and ruins. Also, a city with an art culture and a top food scene. Time to explore!
Sightseeing tours are a great way to ensure you see all the top sights, the hop-on hop-off bus tour being one. Go see the Parthenon, the Temple of Zeus, and visit the city's museums.
If you like a unique experience, there's always a glimpse into the culinary word of Greek cuisine (it has quite a foodie scene). And how about a tour by night? Athens takes on a different light at night. Well worth adding to your itinerary.
Day Trips from Athens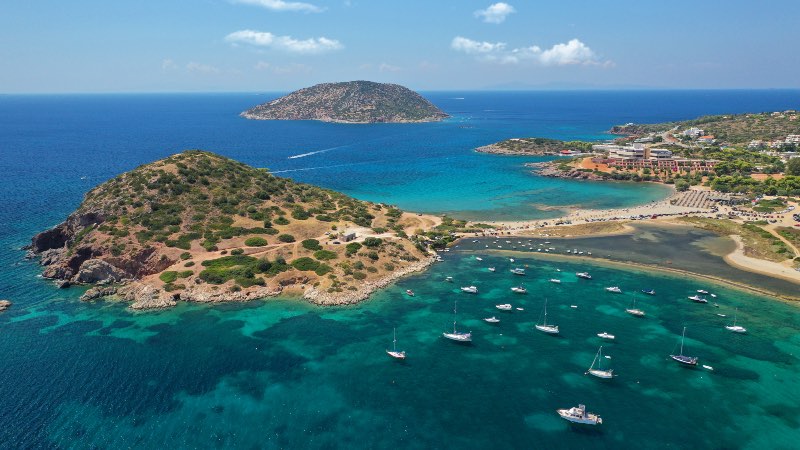 Come to Athens and see the sights, that goes without saying, but take some trips out of town too! The thought of taking a cruise around the Greek islands, soaking up the sun, perhaps a quick dip in the crystal-clear waters, sounds about perfect. 
Or head to the centre of the world. Really! That's at the archaeological site of Delphi, where the ancients once thought was the centre of the world! Explore and learn about the ancient history. You'll hear tales of old from your guide and look in wonder at the site itself. 
Athens has been through turmoil in its recent past, the economic crisis in 2009, the recent pandemic, but it thrives on energy from its street art and art shows. There are creative delights on many street corners, in cafes and the squares. 
Ancient and modern, Athens is a city that will tick all boxes. Explore, discover and soak it all in, that's the sun and the culture. It will impress you, be sure of that.