Rising into the sky like a machine out of War of the Worlds, you'd be mistaken for thinking that Gardens by the Bay were part of some kind of alien invasion! Fear not, for although they are very different in their appearance from your average tree or garden, rest assured that they are trees, and it is a garden.
Are you heading to Singapore? Then what should you know about the Gardens by the Bay before you visit? We take a look at the facts and give you the inside track on the best options.
How big are the Gardens by the Bay?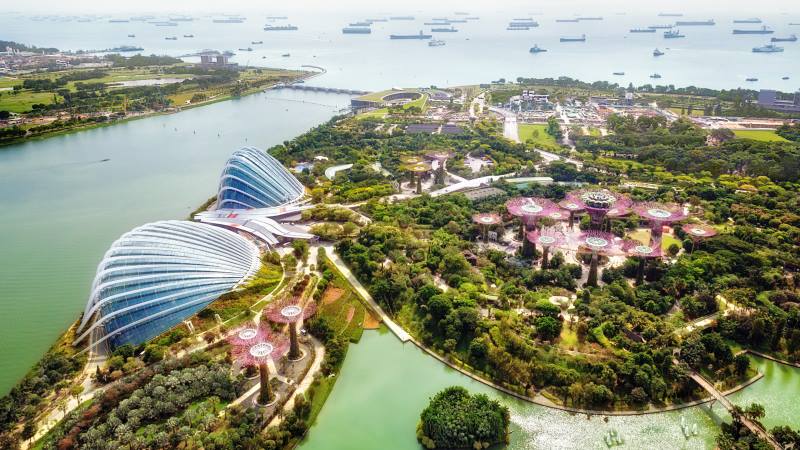 Gardens by the Bay span over 101 hectares split into three waterfront gardens. Bay South (the largest and consisting of the two domes & iconic Supertrees). Bay East (stunning Singapore skyline & waterfront views), and Bay South (link connecting Bay South and Bay East).
The bay area is vast and comprises of two domes, SuperTree Grove, OCBC skywalk, stunning gardens, bridges, art sculptures & more! So plenty to keep you occupied. There are multiple services provided like Audio Guide rental, Wheelchair & stroller rental, and a shuttle service (Bayfront Plaza – Conservatories), available at extra cost ($3-$6).
Entry Ticket Includes?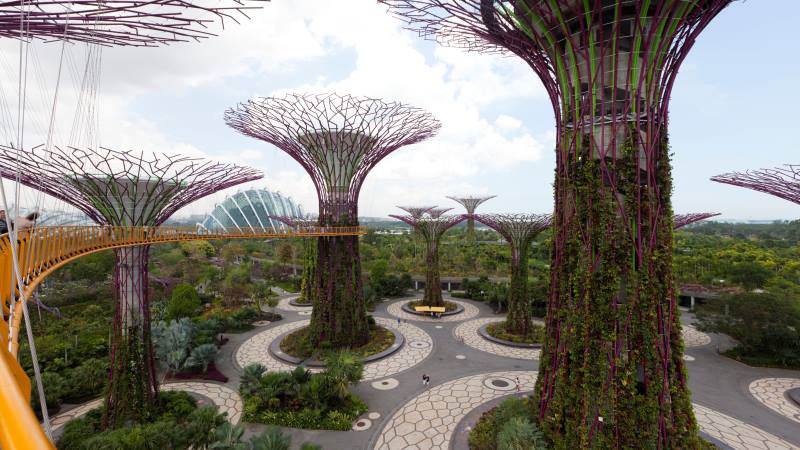 Your entrance ticket includes admission to the two conservatories, the Flower Dome & Cloud Dome. Most of the attractions in the bay are FREE including an evening light show. You will, however, need to pay to visit the two domes and the OCBC Skyway.
Any upgrades offered?
Absolutely! You can opt for an Entry Ticket + OCBC Skyway package. Or save more and see more with the Saver Combos which include admission to other nearby attractions.
How to Reach Gardens by the Bay?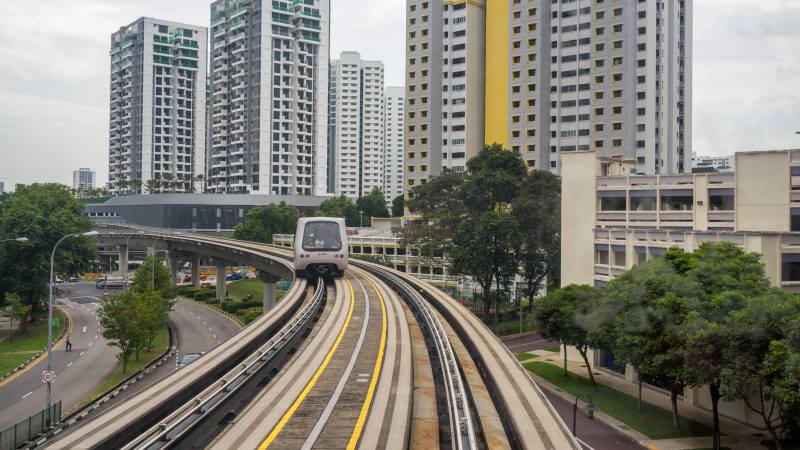 They are located in the heart of Singapore in the famous district 'Marina Bay'. Meaning the Gardens by the Bay is easy to reach!
By Train: Alight at Bayfront MRT Station, take Exit B onto the underground link and proceed to the gardens.
* From Marina Bay Sands: Walk across the overhead bridge (Lions Bridge) located at Marina Bay Sands Hotel, or take the underground linkway via Bayfront MRT Station.
* From Helix Bridge – Art Science Museum/ Flyer: Follow the footpath which leads under the East Coast Parkway (ECP), into Bay South Garden along the waterfront.
Other Attractions Nearby?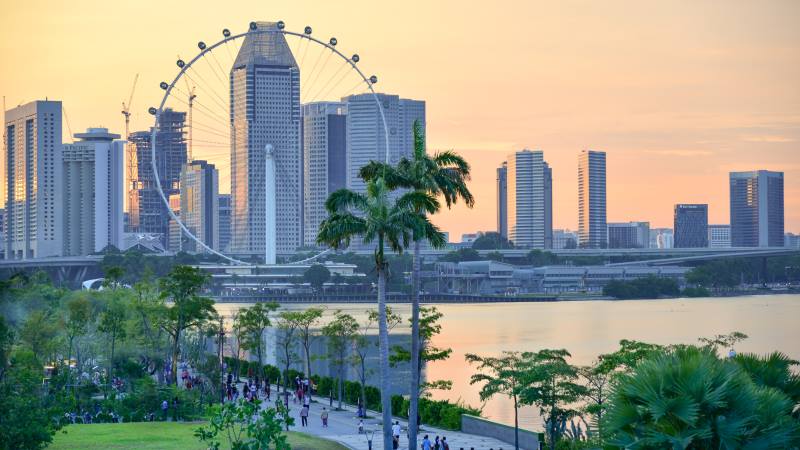 Singapore's top attractions like Marina Bay Sands, Singapore Flyer, Art Science Museum and River Cruise are a short stroll away from Gardens by the Bay. You can opt for our Saver Combos which means you can see more and save more! Or why try adding some unique experiences to your trip? There's nothing better than trying something for the first time.
Giant trees, natural wonders, all in the heart of the city. Is it any wonder Gardens by the Bay are becoming the attraction of choice? It's not an alien invasion, but if they were to visit, then showing them this attraction wouldn't be a bad idea, would it?