Kathmandu is crazy, chaotic and intoxicating. Motorbikes jolt along jam-packed streets, fighting against an endless current of pedestrians. Brightly coloured bric-a-brac and exotic fruits spill from overloaded shop fronts. A discordant fusion of Sanskrit mantras, reverberating bells and Nepali pop music provide the overture.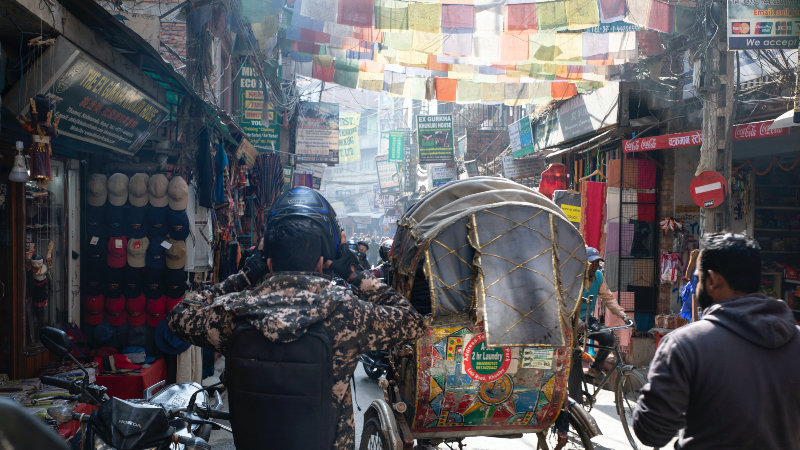 Kathmandu is my all-time favourite city in Asia. However, for the first-time visitor, arriving in Nepal's capital city can be an overpowering experience. It is so crammed full of culture that deciding upon an itinerary is a disorientating task, But don't worry, you'll soon acclimatise and learn to the love the mayhem. 
Catch these highlights to find yourself in the Kathmandu's thrall:
Boudhanath Stupa
Kathmandu is dotted with stupas (dome-shaped Buddhist shrines) but the most iconic of these is undoubtably Boudhanath. This spiritual landmark dominates the skyline and is a must-see on your exploration of Kathmandu.
Need to Know: Walking around a stupa is a meditative and purifying act which should be done clockwise.
Swayambhunath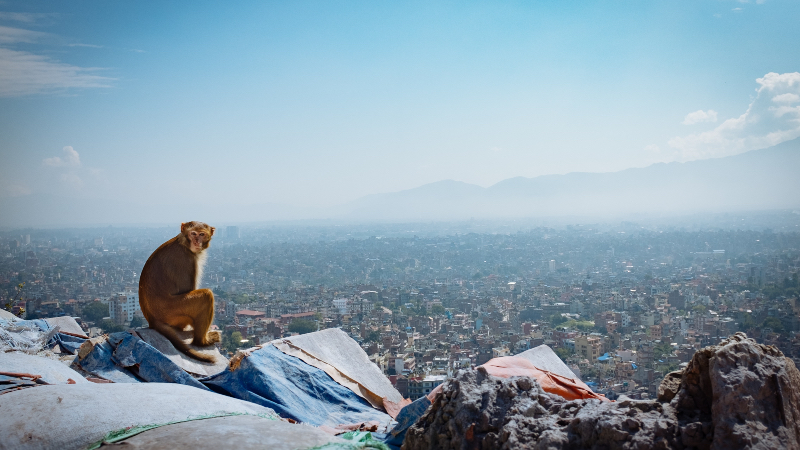 Swayambhunath is better known as 'the monkey temple' amongst travellers and strangers to Sanskrit. This impressive shrine sits at the top of a mighty hill (…and an unyieldingly steep set of steps!) that overlooks the Kathmandu Valley. Worshippers can be seen circling the stupa at all hours; if the weather is on your side, I recommend coming in time for sunset or sunrise. 
…Oh, and do not bring food! Monkeys rule the roost and they are ruthless bounty hunters when they spy snacks. 
Pashupatinath Temple
Sprawling across the banks of the Bagmati River, Pashupatinath is not only impressive in size but also in stature: as one of the most significant sites dedicated to Lord Shiva on the planet, Hindus from all over Nepal and India come to worship here. The UNESCO cultural heritage site is also where Hindus come to be cremated, a potentially unnerving public sight for an uneducated tourist. If you were only to take a tour of one site in Kathmandu, let it be here. 
A taste of tradition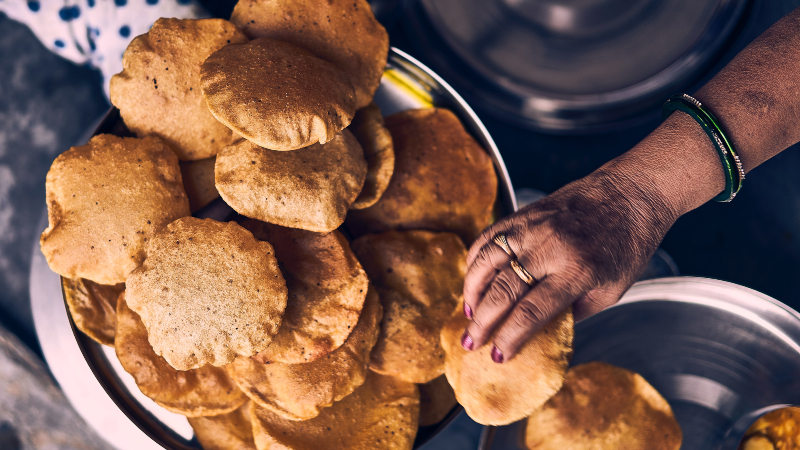 While dal bhat (rice and lentil soup) is the national staple, Nepal's cuisine is as varied as its landscape. An intricate tapestry of flavours and fares is showcased in the capital city: from warming mountain foods like yak butter tea, dhindo (a stodgy staple) and hot momos (dumplings) to Newari-style lentil cakes and tender buffalo. I strongly advocate trying it all! Munch your way through the ten best foods you have to try in Kathmandu or learn from a local and perfect a recipe for yourself. 
Take a time out
Whether seeking solace from the commotion of Thamal or looking to rest your feet after a morning of circling stupas, the Garden of Dreams is your secret hideaway. The stately gardens have been beautifully restored and manicured since the 1920s and provide a pocket of peace and tranquillity, offering calm in the eye of the storm. Watch romances blossom between the local youth and sit back and relax in the sunshine.
Run for the hills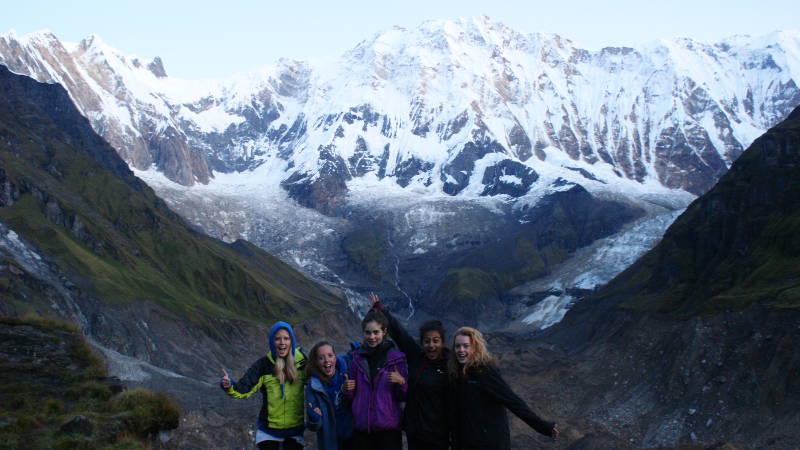 Kathmandu provides the base camp for almost all treks into the Himalayas. Stock up on food, outdoor gear and emergency supplies before venturing off on a world-famous hike: Langtang Valley, Poon Hill, the Annapurna circuit and, of course, the one and only Everest. Waking up to snowy mountain views at Annapurna Base Camp is an experience I will never forget. 
This is merely a shortlist of my favourite things to do in Kathmandu. What are your most treasured memories of Nepal's colourful capital?