As cities go, Bilbao is among those that aren't quite the top destination of a country, but they aren't the bottom of the list either. Head for the Basque region and you'll discover a beautiful, diverse area to explore, and visiting Bilbao is the cherry on top of the Basque region touring cake. A city boasting a very important attraction (Guggenheim Museum), a passionate community, that showcases architectural delights, landscapes of rolling green hills and a dining scene that is the envy of many.
Add in the nearby coastline and other museums and attractions and you have a place well worth adding to your destination list. And we haven't even got into the city's genuine passion for their football team, Athletic Bilbao. If you can get a ticket to a match, well it's all bases covered.
So where should you visit? What places should you see? Well, let's start at the most famous–the Guggenheim Museum.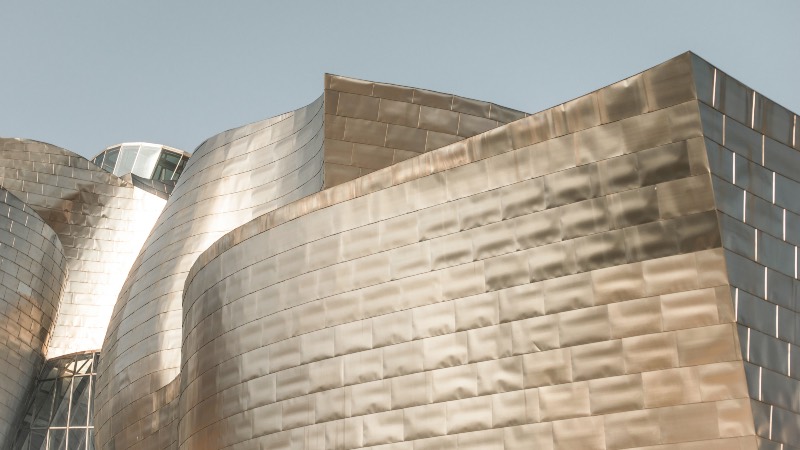 Opened in 1987, the Frank Gehry designed museum houses works of modern styles. It's well worth wandering around and looking at the art on display, but it's the outside that perhaps gets all the attention! Curvy and made from titanium, it's quite the feature. A work of art in itself. Take a guided tour, learn about the art but leave plenty of time to take in the buildings shape. Honestly, there's nowhere else like it.
Other museums to visit include Itasmuseum and Museo de Bellas Artes (gothic and pop art) in the new town. with your art cravings covered, it's a walk into the old town where you'll find much more to discover.
The Old Town
Something of a contrast to the new town's museums is the Old Town of Bilbao. Atmospheric with narrow cobble streets and lovely plazas. Casco Viejo is the oldest part, and it's here you'll find top eating options and creative, independent shops. The cathedral (Cathedral de Santiago) is also here as well as other museums of interest, Arkeologi Museo and Euskal Museoa (a museum dedicated to the ancient people–a place to lap up the Basque culture) among them.
Food and Drink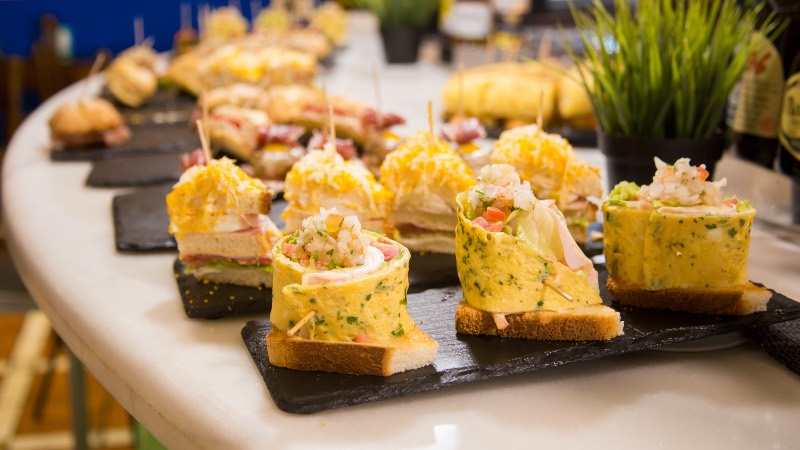 As you explore, you won't be short of places to stop for a refreshing drink or a bite to eat. Pintxo bars and cafes are everywhere. As well as more upmarket restaurants, depending on your budget. Fresh oysters, anyone? Bilbao is the place to try them. And of course make sure to sample the tapas!
Athletic Bilbao
You're in Spain, and you can't get away from the national sport, football. Athletic Club Bilbao is the home team and, well, if you can get the chance to see a match at their 53,000-seat stadium (Estadio San Mames), then do. They are a unique club, only signing homegrown Basque players! Or at the very least those that have trained in the region. Want some true culture, then this is the place to come. You'll see their passion in full flow, especially if the team are winning!
Bilbao is a Basque region treasure. Yes, it's an industrial port city in Northern Spain, but with its stunning mountain backdrop, great food and artistic leanings, well, it's well worth spending some time here. Even exploring along the coastline, making Bilbao your base is worth it. Time then to bask in the beauty of Bilbao.
Have you been to Bilboa? Got a favourite place to visit? We'd love to know, so comment below and share your travel memories.