Germany's capital city rose from a divided past to reunify triumphantly in 1990, its wall dissembling and its community melting into a boiling pot of cultural diversity. Visit Berlin to discover a large-scale memorial to World War II overlaid by vibrant and bustling modernity.
Whether you're here to delve into harrowing history, to embrace the most cutting-edge of art, film and music, or simply for the beer and bratwurst, here are just a handful of the most best things to do in Berlin:
East Side Gallery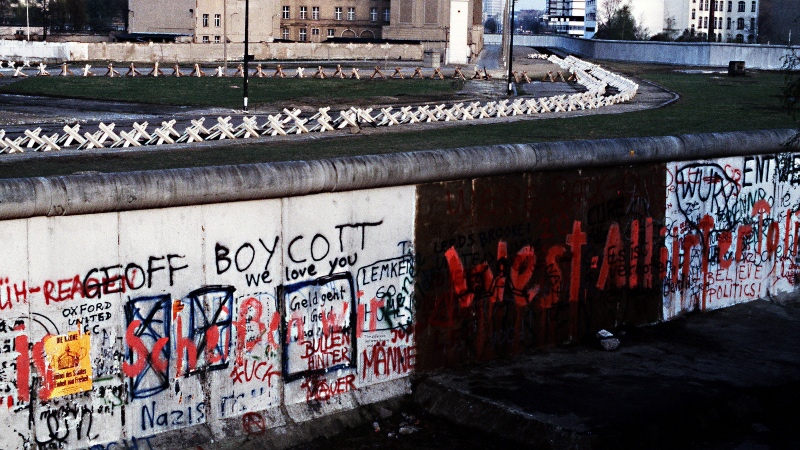 The Berlin Wall is integral to the city's identity and is a conspicuous reminder of overcome oppression and segregation. Soviet forces built the 3.6-metre-high barrier overnight, imperiously slicing through families and friendships in a matter of hours. It took almost three decades to bring to the East and West back together and the East Side Gallery is now the longest expanse of wall remaining. The 1316-metre-long section has been converted into an open-air gallery covered with the graffitied celebrations of multinational artists coming together in exultation of new beginnings and spurning a fascist past.
Checkpoint Charlie
Taking its name from the NATO phonetic alphabet, Checkpoint C was the most renowned crossing point between the German Democratic Republic and the Federal Republic of Germany. Open only by way of special permission, Checkpoint Charlie infamously saw many unsuccessful and fatal attempts during its operation.
The Holocaust Memorial
Also known as The Memorial to the Murdered Jews of Europe, a labyrinth of 2,711 concrete blocks commemorates each and every one of Jews persecuted during Second World War.
Brandenburg Gate
The 26-meter-high monument is an iconic Berlin sight and an important symbol of peace amidst the divide and destruction of World War II. The war inflicted great damage which resulted in an exceptionally rare occurrence, with the East and West joining forces to complete necessary restoration.
Museum Island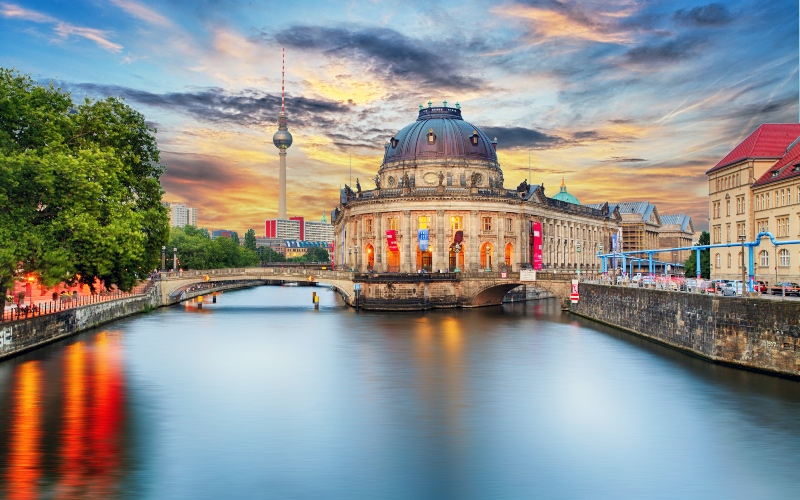 Although undeniably impressive, the Wall isn't Berlin's only nod to the past. In fact, with over 170 museums and galleries in its compendium, it's no wonder that the city has devoted an entire island to museums. Museumsinsel is not only home to 5 world-class museums but has been appointed a UNESCO world heritage site in its own right. Here you can find early historical artefacts, architecture, ancient archaeology and both classical and modern art.
Bebelplatz
It was in this square that the Nazi German Student Association piled over 20,000 literary works as kindling for the infamous 1933 bonfire that reduced the "heretic" works of Marx and Freud to ash. Today a glass sheet covers a room filled with empty bookcases in memory of the mass censorship.
Berlin Cathedral
One of the city's major landmarks; its intricately decorated interior will wow you, but it is the cityscape from the top of the dome that will really leave you breathless – literally – the 270 steps up to the top are worth it though!
Bratwurst and Beer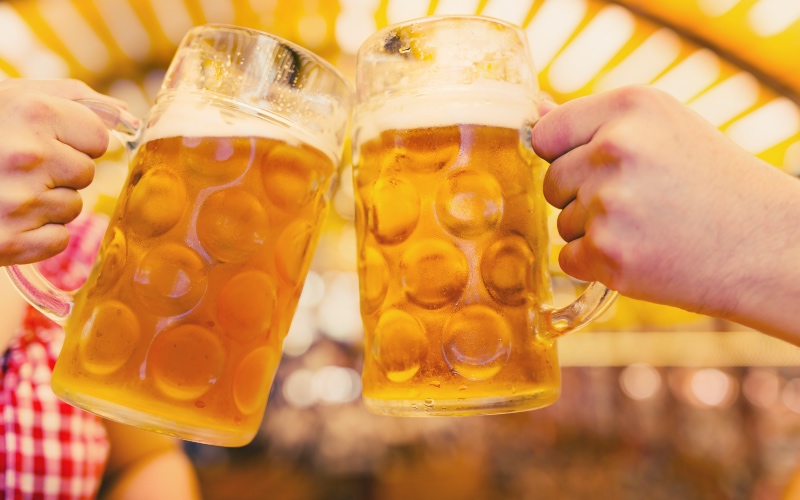 Is it just stereotype that says the Germans eat bratwurst and guzzle beer, in the same way as the British nibble cucumber sandwiches and chink china cups? Statistics say no. It's estimated that about 70 million Currywursts are gobbled down each year in Berlin. Jump on the bandwagon and wash your meat feast down with a refreshing Berliner Weisse in a traditional German pub or one of the city's many beer gardens.
Which of the Berlin tours on our Bavarian bucket list will you be ticking off first? I know I can hear the beer steins clinking already…