Hi! Are you reading this in a warm southern country? Dreaming of an adventure to the winter wonderland of Lapland, Finland? Want to experience a real winter? A Nordic Winter? Pay close attention to these tips, as I'm not exaggerating one bit!
Tip no 1. Warm wool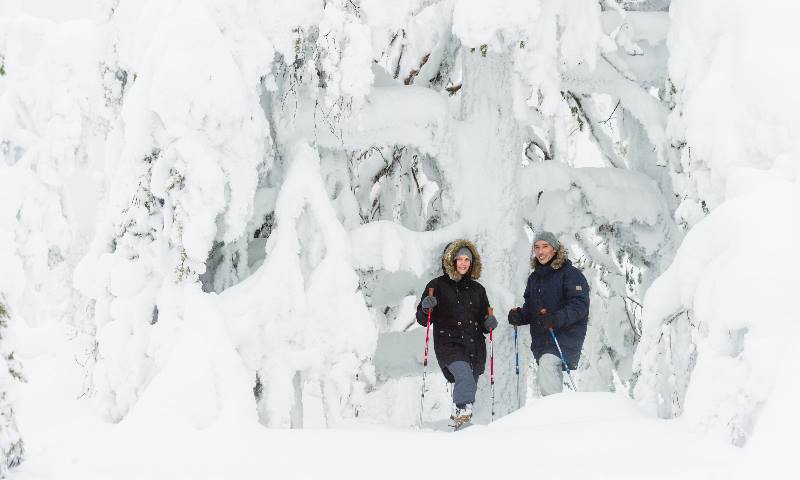 Photo Credit: Juho Kuva – Visit Finland
If you think winter is coming in true Game of Thrones style, think again. On TV, they never wear proper gloves, hats, hoods, scarfs or socks, but you really need them! And they have to be thick wool, never acrylic or polyester. If your ears, fingers or toes freeze, you'll end up feeling miserable. Hold on to an ice cube for five minutes, if you don't believe me. And that's not even cold yet…
Never underestimate the power of warm underwear. Ridiculous looking long johns are always worth it. Turtleneck-long sleeve t-shirts are also useful as underwear. You really don't want to have snow dripping down your spine. This is also the reason why I always prefer hoods to beanies. I like to keep my neck warm.
Tip no 2. Extreme clothing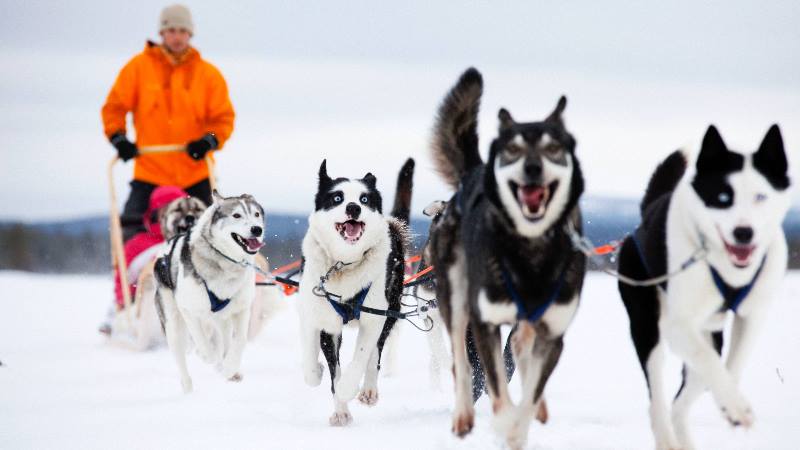 Photo Credit: Mikko Ryhänen – Visit Finland
If your hotel staff offers you a "pilkkihaalari", please wear it. It's basically a set of heavy-duty overalls, with very waterproof and windproof materials. The crazy name comes from guys who do ice-fishing (through a small hole in the ice) in harsh weather, all day, without getting cold. They wear these overalls. If you plan on driving a snowmobile or hopping in on a reindeer sleigh, pilkkihaalari will be your best choice!
Tip no 3.  Viking wisdom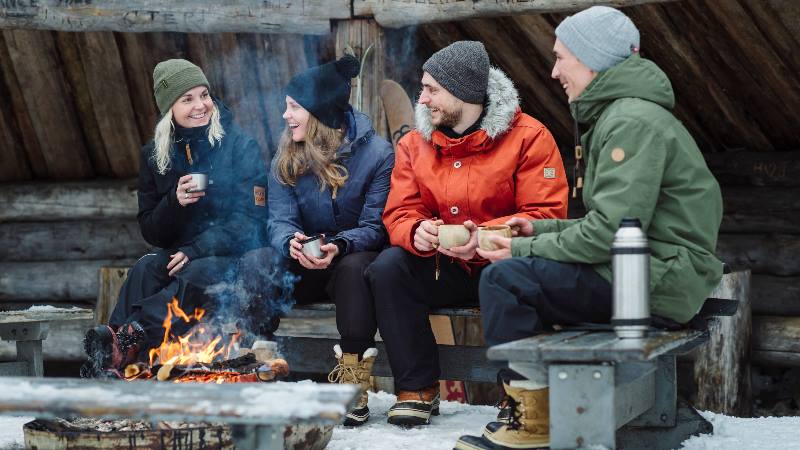 Photo Credit: Juho Kuva – Visit Finland
Listen to what our neighbours, the Norwegians, have to say about winter clothes. They have Viking genes, they know! Apparently, there's no such thing as bad weather, there are only wrong choices of equipment and gear. This means you have to forget about skinny fits, fancy cuts and other frills. Go for practical shoes, warm materials and safe shapes only.
Tip no 4. Keep dry
If you're into sports and you think you might get sweaty, pay extra attention to the inner layers of your clothes. They really need to be something that dries up quickly and draws moisture off your skin. Otherwise, you won't be able to keep warm once you stop, even if you only have a short break. This is where good quality microfibres, synthetic materials and technical fabrics show their advantages.
Tip no. 5 Protect your skin
If you know you'll be spending time outdoors, go easy on makeup and facial creams. Most of them contain moisture, which is going to freeze on your face if it's not properly sunk in. You need at least half an hour between applying cream and going out. But remember: if the day is sunny and there's lots of snow, you'll need a powerful sunscreen. Sun rays are going to reflect off the crust of the snow and multiply the tanning effect. Choose oily cosmetics and very high protection factors. Also, make sure you're wearing good sunglasses. It might get surprisingly bright.
Tip no. 6 Chocolate!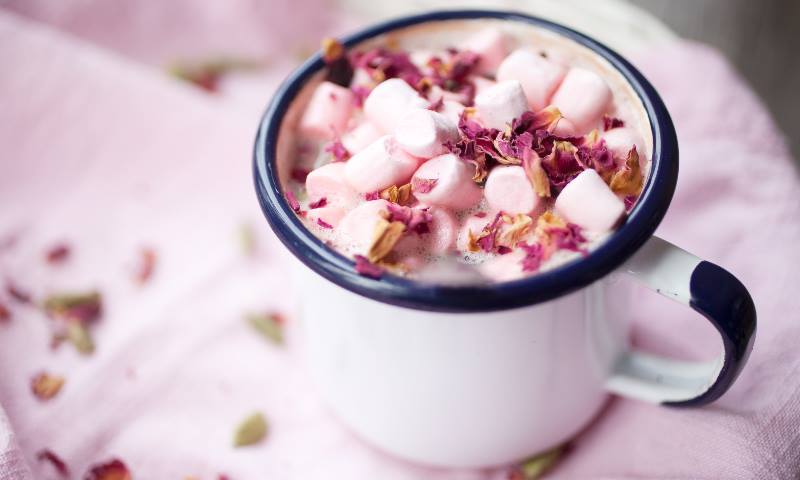 Keep your energy levels up. It's difficult to imagine how much energy you need outdoors on a cold day. It's always good to stop for a hot chocolate or some healthy black currant juice. An energy bar or a small snack in your pocket are also good ideas because distances in Lapland are surprisingly long and the nearest fast food joint could be hundreds of kilometres away. By the way, your cell phone won't like the cold, so it will need frequent charging as well.
Oh, I almost forgot: No Nordic winter is without the sauna! After a long day outdoors, there's nothing like a burning hot sauna followed by a dip in a freezing cold sea or a lake to get your adrenaline pumping. It also boosts up your body's immune system, speeds your metabolism and is guaranteed to lift your spirits up. And you'll sleep like a baby. Do dare and enjoy!