The restaurant scene really blossoms these days in Helsinki, Finland! The general mood is exciting, experimental and exquisite. Local foodies and food enthusiasts from all over the world flock to Finland, looking for adventurous new flavours. Finnjävel is a newly re-opened and much-anticipated restaurant. It is an absolute must for anyone interested in our Nordic food, Finnish Design and cultural heritage. Here's why:
Food first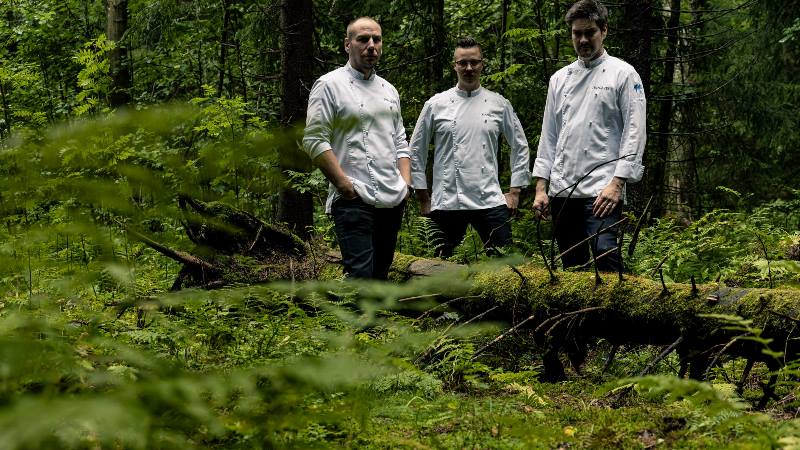 Finnjävel's award-winning chefs share a passion for delicious food, local produce and new innovative twists in some of our favourite traditional dishes. They really know how to put together an unforgettable fine-dining experience. Besides, Finnjävel also offers more down-to-earth lunch and dinner choices. Some of the jewels of their more sophisticated dishes are Finnish trout in vinegar marinade and Pike quenelle with roe sauce. For a relaxed dinner, their interpretations of Carelian pasty followed by smoked whitefish with sweetened potato casserole are very tempting. And for lunch, Wild mushroom pancake with soured cream and air-dried reindeer or Fish soup (my personal new addiction) are highly recommended. It truly is a culinary adventure!
Designers dream come true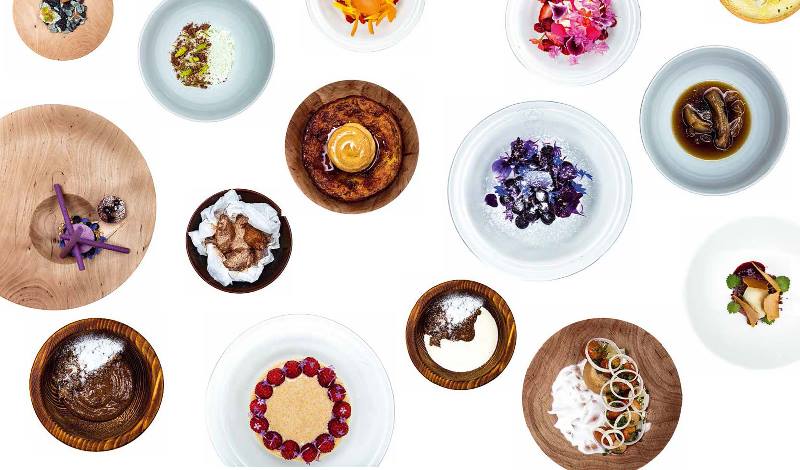 It's amazing to think that every cup and morsel, every pot and plate was designed specifically for this restaurant. In co-operation with the kitchen staff, their designers wanted to make sure, dining in Finnjävel is a treat for all senses and a showcase for Finnish design. The whole project has been a great success. When the restaurant closed at its' previous location, people kept asking if they could buy the china or the class ware. Luckily, everything was saved and is in use again in their new place. I don't remember hearing anything like that before, and I love the idea in all of its crazy Finnish stubbornness.
Location location location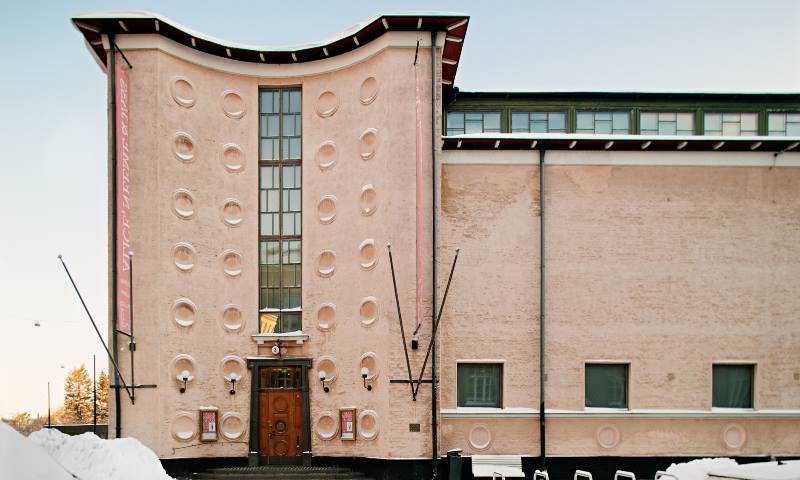 Finnjävel's new salon and dining hall have yet another intriguing aspect for lovers of art and design. Situated inside the building of museum Taidehalli, the restaurant was completed in 1928. It is a prime example of Nordic Classicism in Finnish architecture. The main focus of Taidehalli lies in contemporary art and is almost always really wonderfully curated. The space for restaurant Finnjävel is restored to highlight the building's style and history, under the strict and knowledgeable guidance of Finland's National Board of Antiquities. There has always been a bar or a restaurant there. And at some point, it used to be a bohemian hang out of artists and politicians, who would spend the evening "improving the world" with lots of liquor. Often immersed in a thick cloud of blueish cigar smoke. If only the walls could talk!
Taidehalli is centrally located just behind our Parliament House, and it's very close to the famous Rock Church. The Natural History Museum is also right next to Taidehalli and The Helsinki Music Centre. Oodi Library as well as museums Kiasma Museum, Amos Rex and HAM are just around the corner.
Ps. If I travelled to Helsinki as a visitor, I would really love to eat well at Finnjävel, Atelje Finne, Juuri, Maannos, Plein, Wino, Tanner, Hello Stranger and Gastro Café Kallio.