'Hey Manhattan, here I am' – so the song goes! The epicentre of New York, the city's beating tourist's heart. Look around and find yourself in a maze of skyscrapers reaching high into the Manhattan sky. Look about you at the sights and smell the smells at street level and it's a hive of activity, shoppers shuffling between superstores, workers commuting. The whiff of fresh coffee emanates from the cafes and diners, and the steam that ascends from the vents in the road. Can only be New York.
Where should you go? What should you see? We give you top tips for discovering the best of New York – a concrete jungle where touring dreams come true.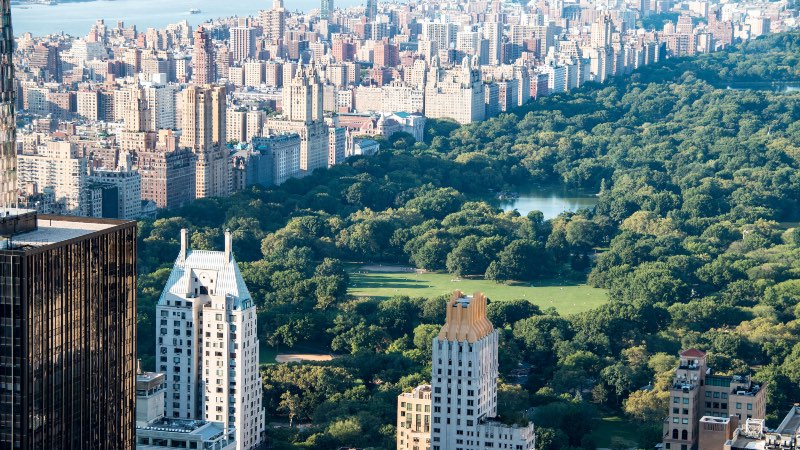 We've already pointed out that New York and the Manhattan Skyline are a tapestry of skyscrapers. Why not head up high to get a view? And we're talking a full 360-degree view. 
It's got a snazzy name, and Top of the Rock is the perfect place to take in the views. You'll see New York stretching out into the distance. There are three levels of both indoor and outdoor viewing platforms to pick from, so expect different experiences as you explore each level. You'll get some great views, not forgetting you can see the Empire State Building from it! 
It's got a history has this place, and it's well worth spending some of your time exploring, to discover it. Even if you just go for a simple stroll before heading to 5th Avenue for the shopping.
You've got over 800 acres of land to wander around, and no matter the time of year, there's something for everyone to enjoy. You've got walking, pedicab and horse & carriage tours. Places to sit for a picnic or a lunchtime sunbathe. In summer the park holds music and movie festivals. And when winter arrives, the ice rink is open and during fall, the colours of the trees are the centre of attention. 
Take your pick, wander and enjoy the park that is as iconic as the nearby buildings.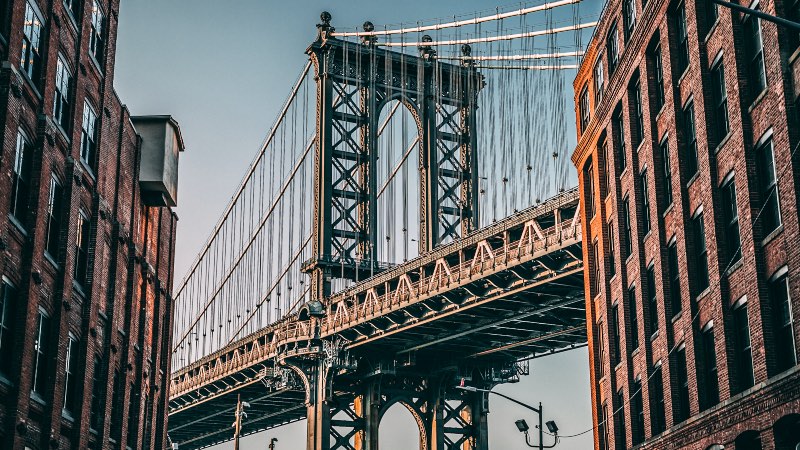 The bridge stretches out across the bay and whether you're standing at its centre or wandering through the district, you should only take a pause and let it all sink in. This is a cultural district and a place to get your cultural teeth into! The young and artistic have gathered here, so make the most of visiting the area. Grab a pizza and take a stroll and soak it all up.
If you're looking for something a little different, then an insider's look into the world of Wall Street will be right up your street! Look out for that charging bull, learn about the history, and explore the key places that help to make up this such an important part of the city. If not the world. Ring that bell!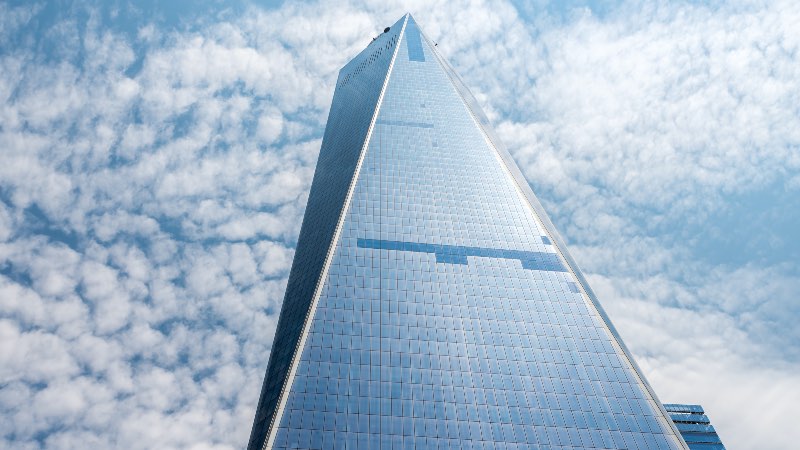 From tragedy, it grew. But this building is not only a space of work but a memorial and reminder. That you can visit makes the One World Observatory a New York must-visit. Not only can you take a moment to remember on the memorial walk, but you can head up to the observatory and look across the New York skyline. A place for reflection.
Exploring the maze of crisscrossing roads can seem daunting at first. However, take a New York hop-on hop-off bus tour and you'll soon get your bearings. Take in the sights and then once you are familiar. Revisit them. Simple! We're only scratching at the surface of the best of what New York can offer. It's a city that will keep on giving.
Have you been to New York? Which attractions did you find worth visiting? Let us know so we can discover them too.