Protect yourself where a New York trip can hurt you the most by touring New York on a budget! It's no surprise that a New York holiday can be a real pain in the wallet.  Make no mistake for those trying to travel cheaply in the U.S.A, who will have an especially hard time in the country's most expensive city. 
Thankfully, experienced travellers know a few tricks that can help keep a New York vacation under budget.  We've managed to get them to share their wisdom and knowledge. Here are a few of the wisdom shared: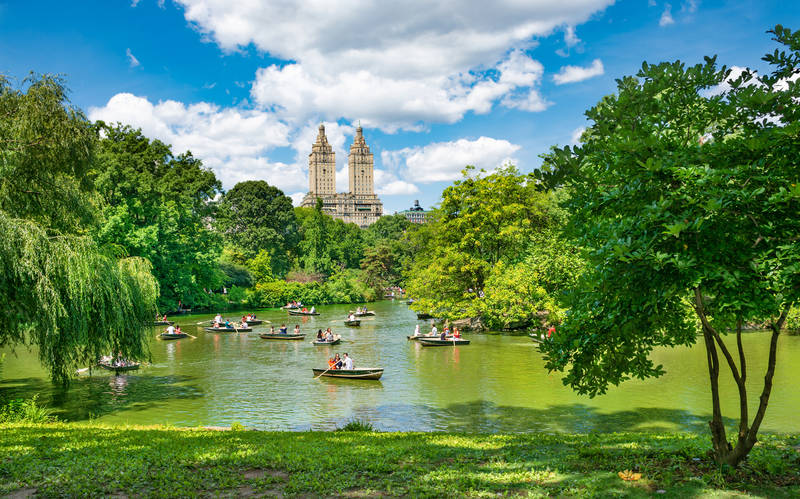 Luckily, one of the most popular New York attractions happens to cost nothing at all.  A Central Park trip comes in handy if you're touring New York on a budget.  Indeed, you could easily spend two days exploring one of the most famous green spaces in the world.  You'll discover beautiful waterfalls, abundant wildlife, and nothing but green during your New York excursion through Central Park.  And, the absolute joy of all this, of course, it's free!
Hit the Free Museums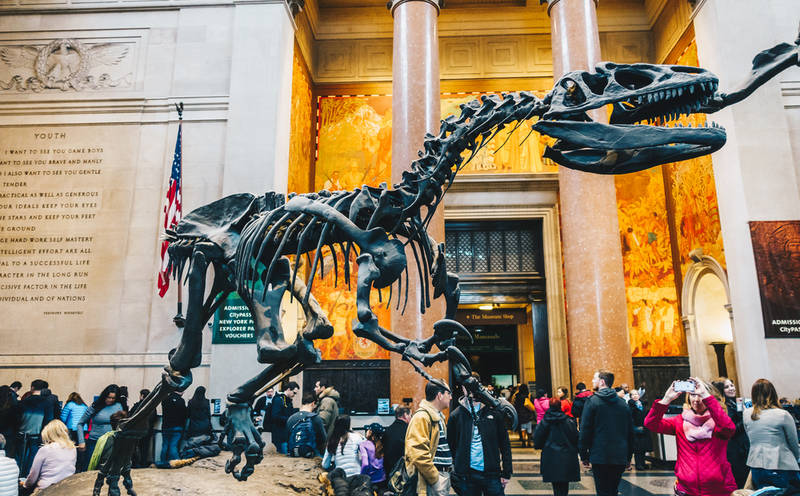 Although most museums in New York do not heavily advertise the fact that their fees for general admission are a suggested donation, you'd be surprised how many museums you can explore for free.  For example, the American Museum of Natural History asks only that you pay what you can afford.  And, the Metropolitan Museum of Art offers Free Fridays for art lovers who are touring New York on a budget.  But, you'll find lots of other museums that you can also visit for free during your New York trip.
Take a Budget Cruise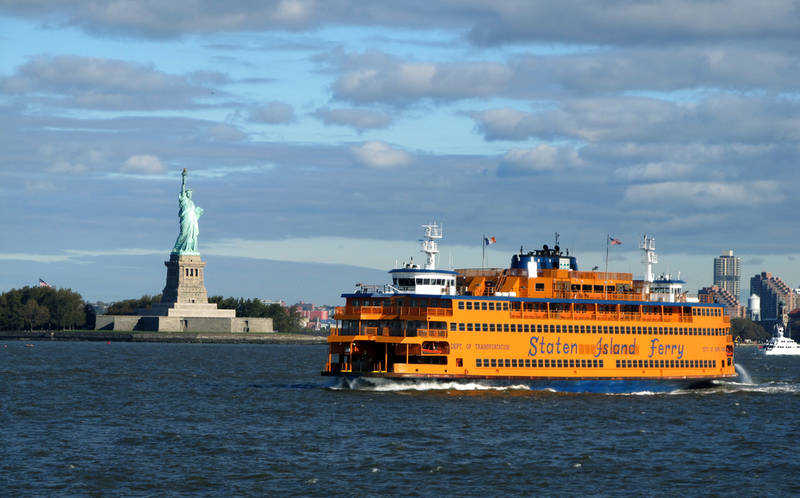 Why pay to see the New York skyline from the water when you can do it for free?  While everyone else is forking over a bunch of dough for an Upper Bay cruise, you can simply hop on the Staten Island Ferry.  It's always free and offers similar vistas to the New York cityscape.  So, weigh anchor and chart a course for a true maritime adventure during your New York sightseeing trip.  If you intend to travel cheaply in N.Y., then one of the more satisfying things to do in New York is catching a ride on the Staten Island Ferry!
Walk Across the Brooklyn Bridge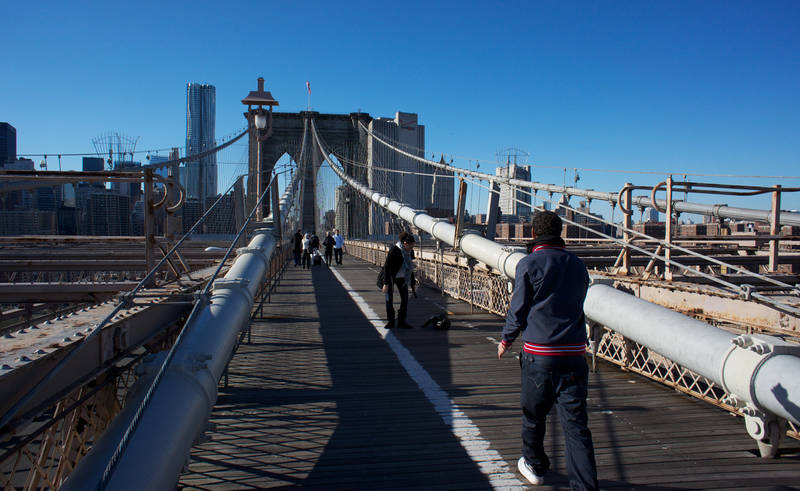 One of the most famous New York attractions comes in the form of a rather historic bridge that connects Brooklyn to Manhattan:  The Brooklyn Bridge.  And, the bridge features heavily in most New York City tours.  But, if you simply can't afford a guided tour, then you should be pleased to find out that you can simply walk across it for free.  You'll appreciate the Brooklyn Bridge more while taking a stroll along its wooden footpath than you would by driving over it.
Hard Times2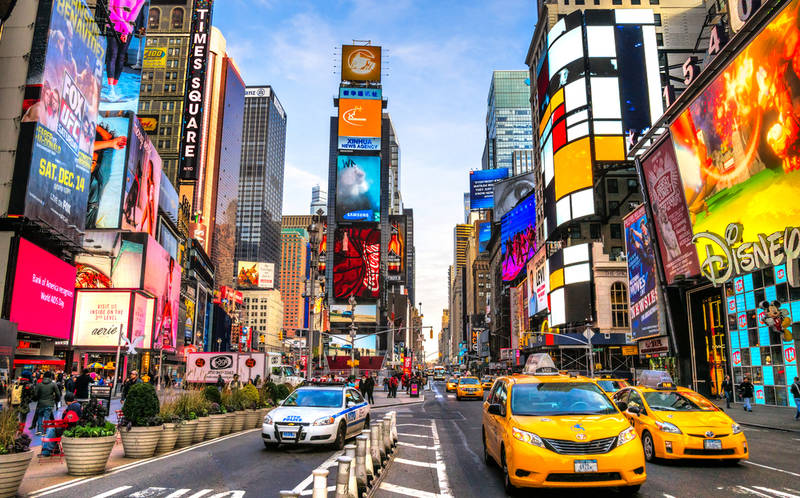 Experience Times Square for free during your budget New York vacation!  As long as you feel comfortable knowing that you really can't do anything in Times Square without paying for it, then you can consider yourself prepared for the onslaught of purchasing opportunities.  I mean, you can't even snap a selfie with the Naked Cowboy without reaching for your wallet.
Not that I would want to do that, but you might, so I mention it here!  Anyway, if you can resist the urge to give away all your money, then you should have a perfectly fine Times Square trip. Sit awhile, and take in the sounds and sights. When the lights turn on, that's when Times Square truly comes alive.
Hey there!  What's your favourite tip for touring New York on a budget?  Let us know in the comments below and we'll add it to our list!