Lapland is usually seen as a relaxed and calm destination for nature-loving people from all around the world. But be warned, you might also come across some action-packed Bollywood-extravaganzas, as international movie companies find the full potential of Lapland's wilderness.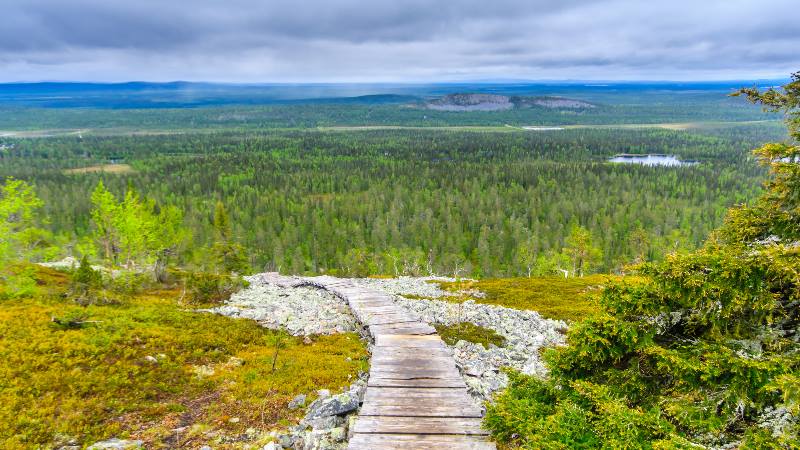 Bollywood Comes to Finland
One of this year's biggest action-entertainers is predicted to be a film called WAR. To be released worldwide on the 2nd October, it promises to be an absolute spectacle, even by outrageous Bollywood standards. The main characters are played by two of India's most significant action film superstars, Hrithik Roshan and Tiger Shroff. Bollywood beauty Vaani Kapoor is starring the part of the leading lady. We'll be seeing breath-taking car chase sequences filmed in Rovaniemi, a small city in Lapland, Finland. The film has already received a lot of attention. The teaser alone has got over 46 million views, and the trailer has racked up over 60 million views on YouTube. It's definitely going to be a blockbuster.
Into Lapland
This is not the first time Lapland's picturesque landscapes attract megastars from the movie industry. Another Bollywood film crew set up shop in Lapland in 2014 to shoot scenes for Shamitabh. A film starring Amitabh Bachchan, who is one of India's most beloved actors. And in 2017, actress Anusha Sharma and cricket player Virat Kohli decided to spend their honeymoon in Lapland, attracting millions of Instagram-followers. All of them eager to see their idols in the middle of snowy landscapes, herds of reindeers and husky safaris. Magnificent northern lights and Santa's workshop also got their fair share of publicity.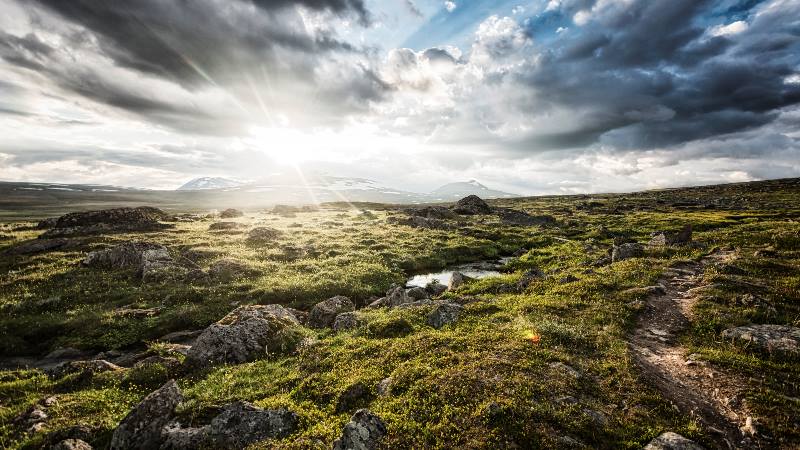 Why Finland?
When interviewed by Finnish media, several film directors agree that there's a lot to discover in Finland. They all like working here because we want to keep things practical. "Airplanes, trains and buses run on time. There are no hidden charges in restaurants. Filming permits are usually easy to get and inexpensive. The locations are diverse, from snow in Lapland to forests and lakes and cities by the coast." Sometimes even the impossible becomes possible. Like finding snow in the summer or being able to move massive productions from the wilderness to totally urban surroundings within a day.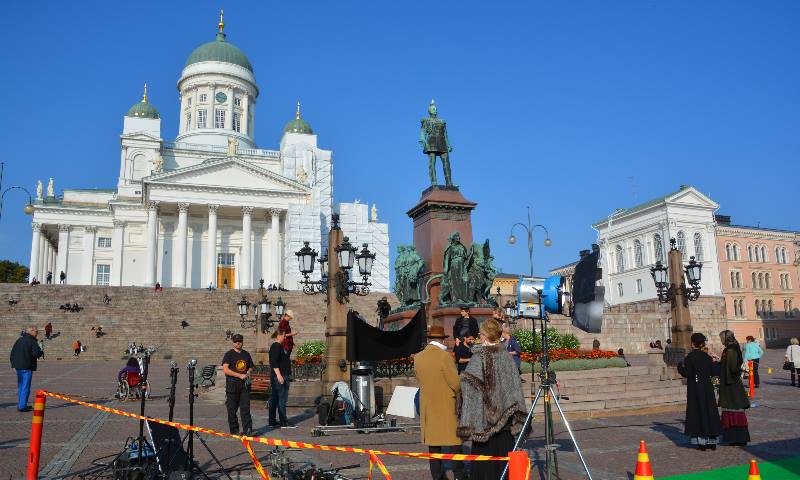 Not Just Bollywood
Today, Bollywood's stars are heading up north, seeking hidden gems in Lapland to create fantastical new adventure films. Stars from Hollywood have also created some great classics down south in Helsinki. For example, the legendary romantic drama Dr Zhivago was filmed in Helsinki in the 1960s. Jim Jarmusch's art comedy Night on Earth and Peter Greenaway's biographical romantic comedy Eisenstein in Guanajuato also shot scenes there. Every now and then, Helsinki's fascinating architecture has doubled as the Soviet Union. Warren Beatty's Reds, Michael Apted's Gorky Park and Christian Carion's Farewell are among the films, in which Russian melancholy was re-created on the streets of our otherwise cosy capital.
So now you see the attraction of Lapland. Enjoy the film and then come and visit!