Planning your next holiday is almost as exciting as the trip itself. With summer fast approaching here's my list of five of the best places in Europe to visit this summer. I have very fond memories of these destinations and would be happy to visit them at any time, and hopefully, I will, soon! So, lets go!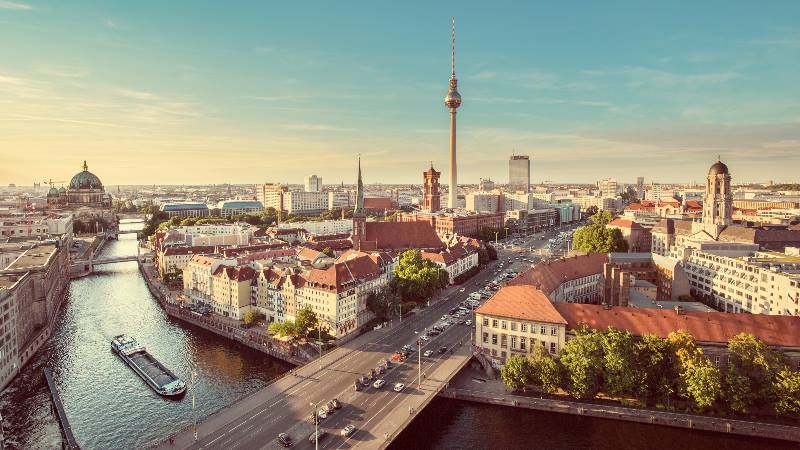 I feel that Berlin is one of those rare cities, where the entire identity of the place has built itself on the notion of being a melting pot of various cultures. A safe haven for one and for all. It really pays off to take part in a guided tour in Berlin, even when you usually don't. I've done it twice and learned so much, not just facts and figures but fun details about ordinary life in the city. If a Berlin tour or you've already seen the obvious places like the Berlin Wall, TV Tower Berlin or Potsdam. Here are other activities I like to do in Berlin.
I also like to browse through the flea markets like Mauerparkt and inner courtyard shopping areas like Hackesche Höfe. (Also, the Christmas markets in Berlin are probably the nicest I've seen.) When I've had enough of people and shopping, my favourite park bench in Berlin is inside the Zoological Garden. It has a soothing atmosphere and a feeling of a place where the animals are taken good care of.
Toulouse, France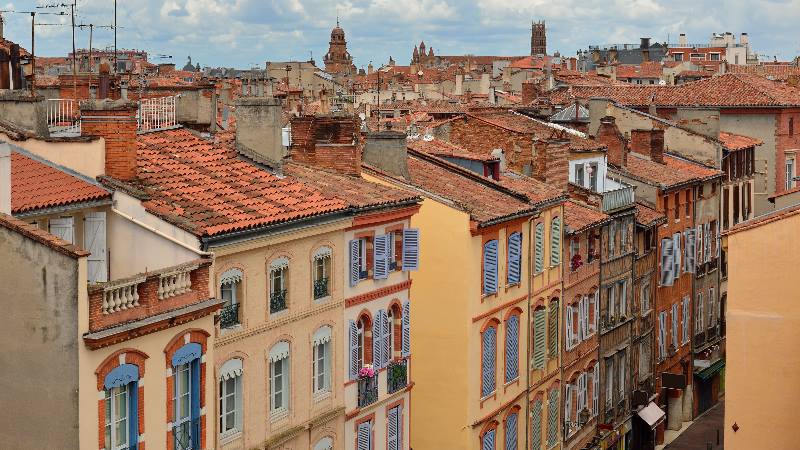 If Parisian arrogance is too much and beach life on the Riviera sounds uninteresting, choose Toulouse! It's an excellent destination for relaxed weekend-travel because it's an uncomplicated city with the charisma of an old university-town. What things can you do in Toulouse? Well, I like to walk around Les Abattoirs, an old slaughterhouse area, which nowadays serves as an exciting cultural centre. Also, there are great walkways along the river Garonne and the canals joining it. Jardin des Plantes, a beautiful park, is great for a quick break and an ice cream. All around the city centre, it's nice to marvel about the different hues of various pink buildings. The French call Toulouse 'The Pink City'.
Utrecht, Netherlands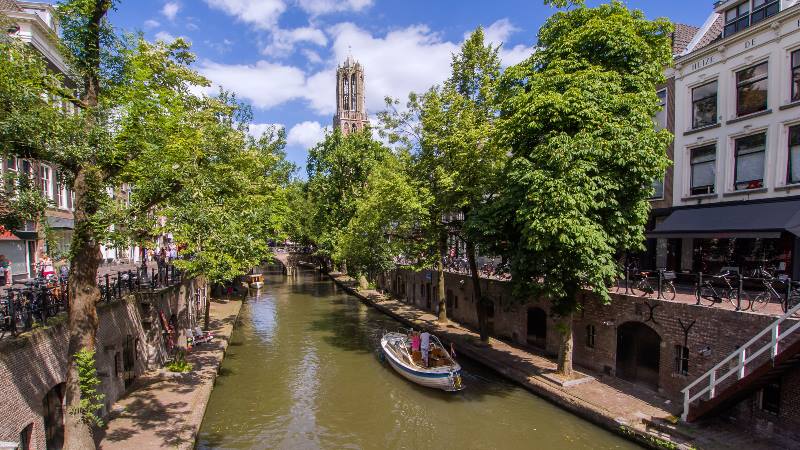 Just half an hour from the hustle and bustle of Amsterdam is Utrecht, a great destination for a short trip. In Utrecht, you can find a healthy mix of modern city concepts and historical buildings. My favourite area is the Dom District with its narrow lanes and deep canals. Oh, and the Dom Tower Utrecht. When planning your trip to try to match it with the vinyl and vintage fairs at the Jaarbeurs Convention Complex. They are the biggest collectors fairs in the world, packed with exhibitions, collections, signings and live shows. And don't forget to check out TivoliVredenburg, a contemporary music complex. It consists of five halls designed acoustically for specific music genres. Something for everyone!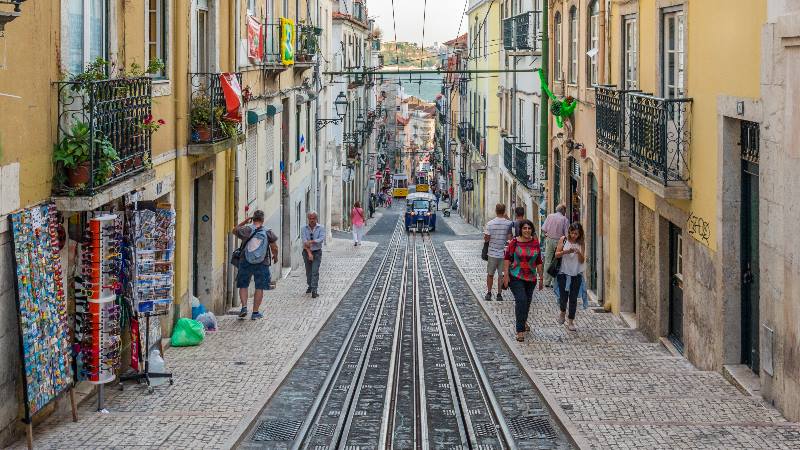 My first thoughts of Lisbon are fantastic weather and beautiful colours! I have stayed in the Bairro Alto quarter, which is a maze of narrow streets and alleyways filled with cafes and bars serving delicious treats. Hopping on a tram in Lisbon is great fun, as the city is so hilly that the poor old trams feel like rollercoasters! Local trains are convenient as well when visiting museums and other attractions along the coastline of the Atlantic ocean. For example, MAAT, the museum for art, architecture and technology, located in the area of Belém, is an absolute must. On my next Lisbon city break, I'm very much hoping to go to the city of Sintra, one of Unesco's World Heritage Sites.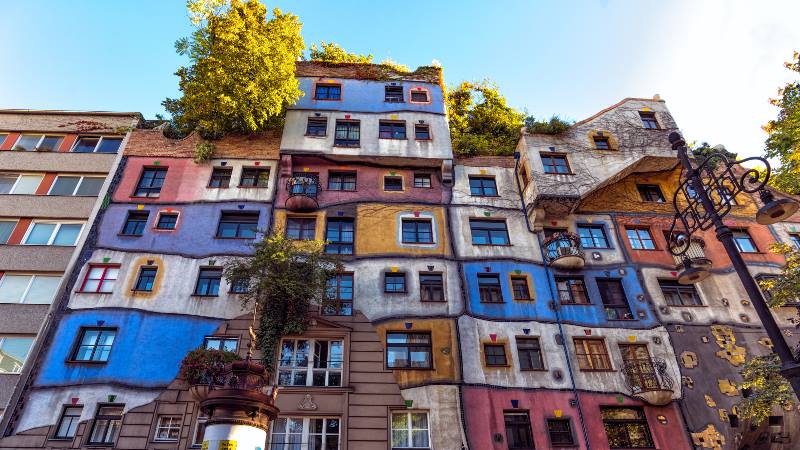 Last but not least, Vienna is a classic! They are so very conservative in many ways that when they decide to go overboard with something new, they really go for it. A fine example of this is the architectural oddball called the Hundertwasser house, experimenting with natural shapes and ideas. In the surrounding areas, there are lots of imperial castles, country estates and monasteries and well as good routes for hiking on the gentle slopes of the Vienna Woods.
You simply cannot visit this city without spending some time in the traditional coffee houses. They are an institution and a part of the Viennese lifestyle. The most original ones in the Old Town are famous for their homemade cakes and pastries. A Vienna city break is a must-do. Simple as that!
All in all, these European cities offer you the best opportunities to eat well, explore exciting places and experience all kinds of new things. Just go with the flow, pretend to be one of the locals and lap up everything on offer! There's a reason why these are among the best places in Europe to visit. You can discover why too.