Before visiting the US for the first-time last year, I knew no more about San Francisco than Mrs Doubtfire could teach. But any city reached via a Golden Gate Bridge sets itself some pretty high expectations. And you know what? San Francisco does a damn good job living up to them!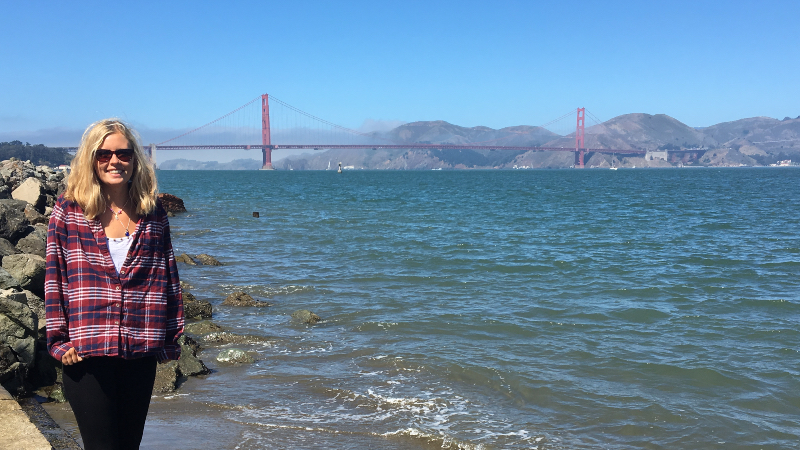 Thanks to a mishmash of cultures and a future-thinking and inclusive mentality, San Francisco is a breeding ground for innovative art, fashion and cuisines. Situated in the California hills and sandwiched between the bay and an ocean, the peninsular offers picture perfect vistas and beautiful outdoor spaces.
Unless you've won the green card lottery – congrats! – you're most likely to pay San Francisco only a fleeting visit. So, make the most of your time, follow our itinerary and limber up for the glute workout of a lifetime:
Day 1
Morning: Take a guided city tour & ride a cable car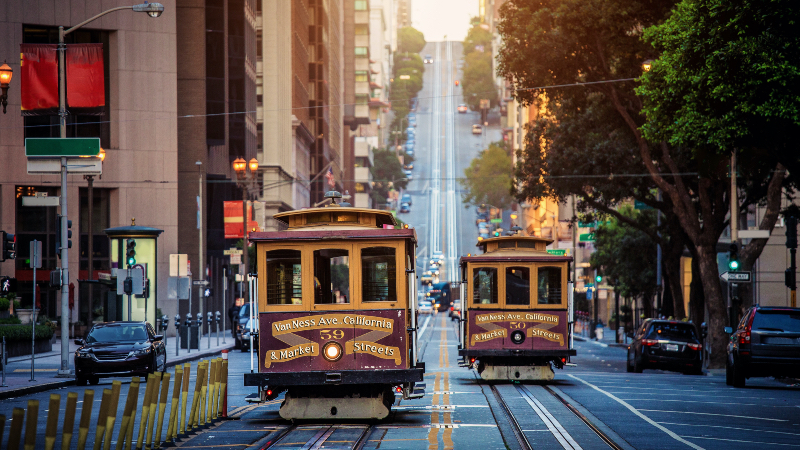 The earlier you get going, the more ground you can cover. San Francisco Bay is splintered by fault lines and consequently its terrain characterised by hills. Don't be surprised if your walking tour feels more like a workout on the StairMaster. The best of the free walking tours ironically come with a fee – this way you can cover more sights and get to experience a cable car ride too.
For the most extensive sightseeing experience I'd recommend taking a hop-on-hop-off bus tour which will give you plenty of opportunity to get off and explore too.
Lunch: Chow down in Chinatown
Whether sightseeing by bus or foot be sure to pitstop in Chinatown for lunch. San Francisco's Chinatown is the biggest (and arguably best) in North America which means there are an overwhelming number of restaurants to confuse you! A queue of locals outside Good Mong Kok Bakery caught my eye. Service is quick so the queue moves fast and after my first mouthful of juicy pork bao I understood why this place is so popular.
Afternoon: Head to the highest point at Coit Tower
Depending how efficient you've been in your sightseeing, you'll have ticked off at least a few of the highlights: Union Square, Mission District, Nob Hill, Chinatown, Columbus Avenue and Little Italy. With your step count soaring, it's time to take to the skies on Telegraph Hill. Drink in the heady panorama from atop Coit Tower – and breathe a sigh of relief that there's a lift!
Evening: Eat, drink and kickback at Fisherman's Wharf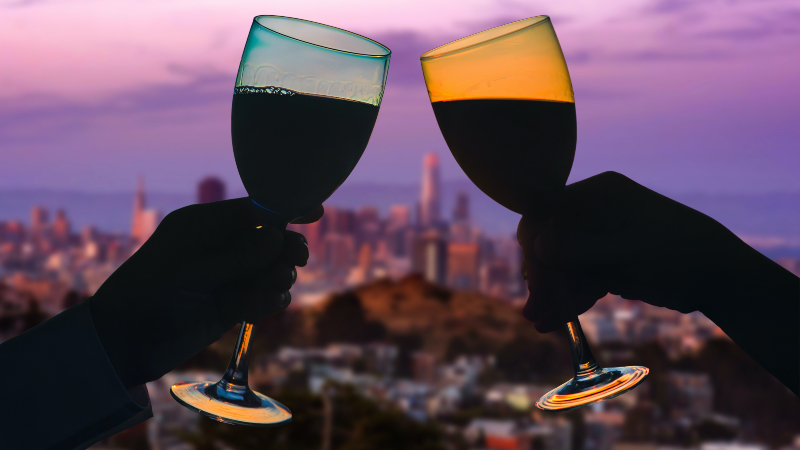 After a busy day touring it's time to sit down with a sundowner at Fisherman's Wharf. Unwind with a glass of Californian wine while tucking into some fresh seafood and creamy clam chowder in a sourdough bread bowl.
Day 2
Morning: Cycle over Golden Gate Bridge
In 1937, Golden Gate Bridge skyrocketed to fame as the longest suspension bridge in the world. Although no longer a record-breaker it is still one of the most instagrammed attractions in the USA – and we can see why! Rent a bike from Fisherman's Wharf or join a bike tour to pedal over this Wonder of the Modern World and ride along the coast to the lovely little town of Sausalito. Here, you can grab lunch before hopping on a ferry back over to your start point.
Afternoon: Take a tour of infamous Alcatraz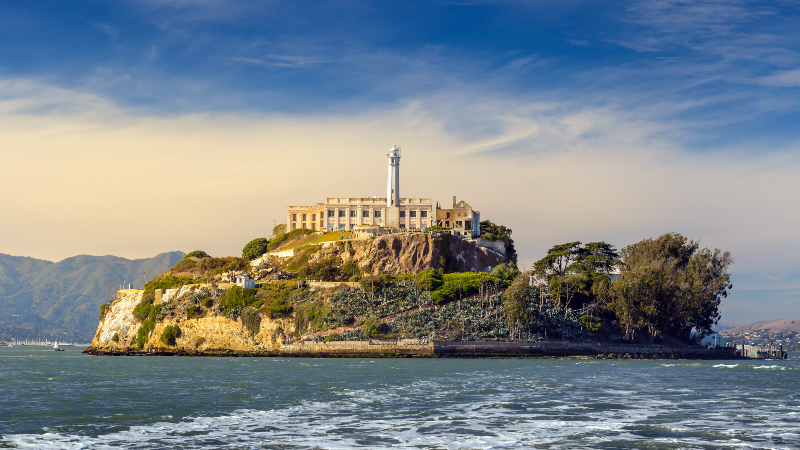 Your own island, a skyline view and the sound of waves lapping at your window. It all sounds like a dream come true….until the doors are locked, windows barred, and you discover you're trapped inside with the likes of Al Capone and Machine Gun Kelly. The only hope of escape is a 1.5-mile swim through icy, shark infested waters. A tour of the infamous federal prison is a highlight of any trip to San Francisco but book in advance as tickets can sell out months beforehand. I learnt this the hard way…!
Evening: Sunset over Golden Gate Bridge
End your day as it began, with Golden Gate Bridge. Head along to Crissy Field for spectacular sunset views and ruminate on a weekend well-spent.