Every year, the joy of Christmas arrives side-by-side with the obligations of Christmas.  For whom do I need to buy presents?  How can I make sure my kids have fun this season?  And, where can I enjoy some unique Christmas nibbles to help me get into the spirit of the holiday?  Luckily, the best Christmas markets provide the answer to all of these questions.  And, while you can find any old Christmas market just about everywhere, here's a list of the absolute best:
Christkindlmarkt:  Munich, Germany
Munich is, quite understandably, famous for its Christmas markets.  But, one of the best Christmas markets can be found in Marienplatz:  Christkindlmarkt.  Munich's medieval architecture lends itself to the storybook romanticism of the event.  And, the mulled wine and Lebkuchen gingerbread only deepen the surrealistic feeling you get.  For the best possible experience in Munich during Christmastime, try taking a guided tour of Munich's Christmas markets.  Not only will you visit the main Christmas market in Marienplatz, you'll also get to check out the Christmas Village in the Courtyard of the Royal Residenz, as well as the Medieval Market near Odeonsplatz.  That's a lot of Christmas spirit!
Viennese Christmas Market:  Vienna, Austria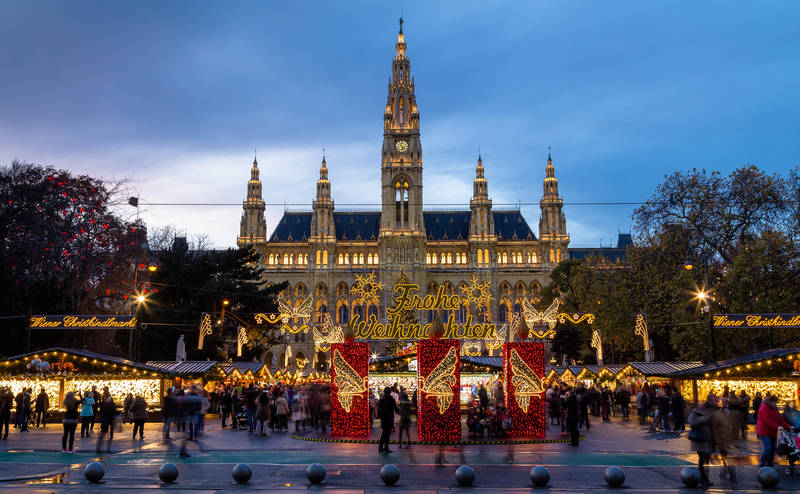 The Viennese Christmas Market ranks among the best Christmas markets due to its amazing backdrop and its wide variety of child-friendly activities.  Lit up both inside and out, the Vienna City Hall makes you feel like you've been transported into a scene from A Christmas Carol.  Couple that with a trip around the outdoor ice skating rink and it's pure fantasy.  Other activities include candle-making, baking Christmas cookies, reindeer rides, and more!  For the adults, you can sample the Austrian version of spiked punch before sweeping the ice during a friendly game of curling!  What fun!
Montreux Noël:  Montreux, Switzerland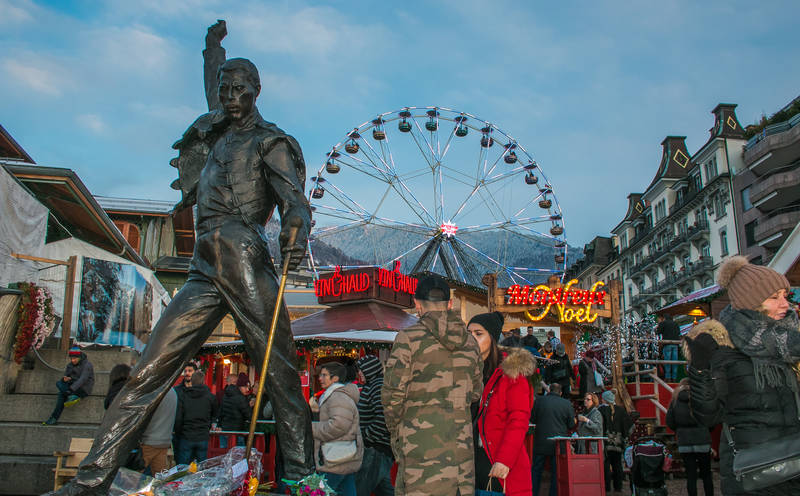 Naturally, one of the world's best Christmas markets sits along the tranquil shores of Lake Geneva.  The Christmas market in Montreux features prominently as part of the larger Montreux Noël festival.  Watch one of several live Christmas shows while drinking a cup of Lumberjack Tea.  Then, peruse the countless stalls filled to the brim with unique, fanciful Christmas gifts.  And, for an even fuller Christmas experience, take a guided tour of Montreaux's Christmas market, which includes a fun-filled visit to the one-thousand-year-old Chillon Castle!
The Christmas Market at Old Town Square:  Prague, Czech Republic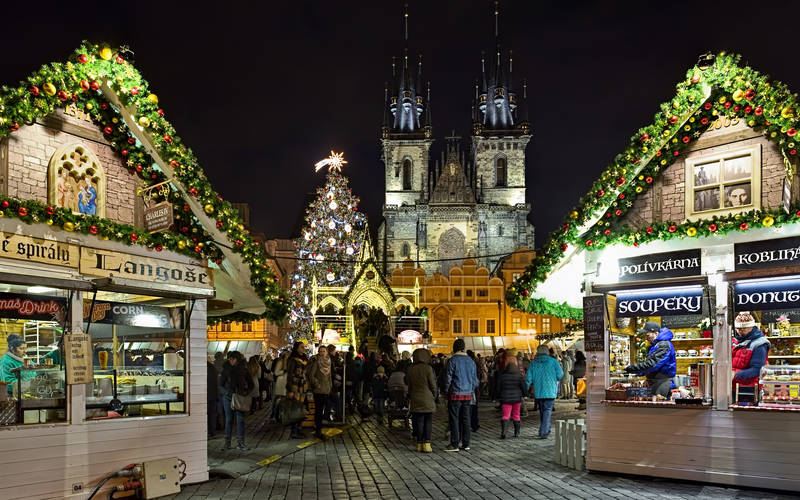 If you've ever been to Prague, then you know it basically looks like a Christmas fairy tale all year long.  But, when Christmastime actually rolls around, it looks as though Santa's entire sack of presents exploded over Old Town Square!  Enjoy folk dancing and musical performances while shopping for that perfect gift.  You'll find hand-made Christmas decorations, carved wooden toys, blown glass, items from the local blacksmith, and more!  Then, sit down with a glass of mulled wine or even a mug of mead while you soak it all in.
Bank of America Winter Village at Bryant Park:  New York, U.S.A.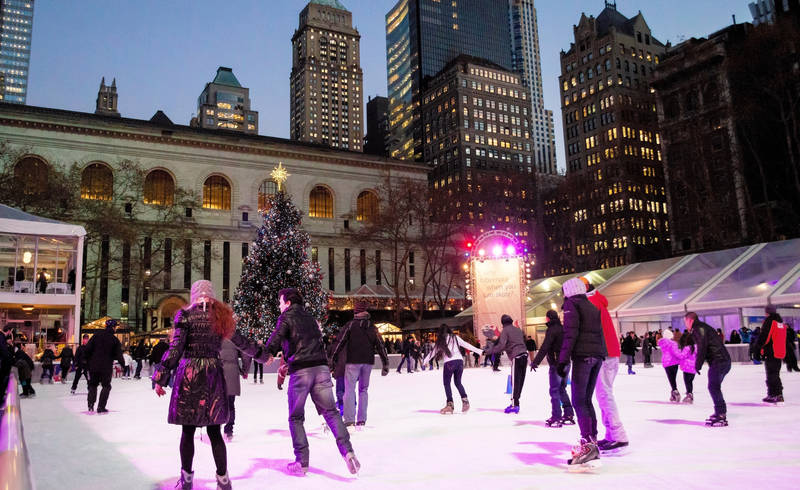 You've probably seen the iconic skating rink at Bank of America Winter Village at Bryant Park.  But, did you know it's New York's only skating rink that's free to enter?  Well, it is!  And, you can grab a drink or a bite to eat at the pop-up rinkside food court.  Then, browse the artisanal, boutique shops for great gifts and tasty treats.  For the kids, there's even a scavenger hunt, Tree-lighting Skate-tacular, and Santa's Corner.  Our only non-European entry on this list of Christmas markets represents a can't-miss attraction every time Jack Frost makes his annual visit to the East Coast!
Hi there!  Have you ever visited a truly fantastic Christmas market?  Let us know in the comments and we just might add it to the list during our next update!