The island of Penang, the pearl of the orient, an exotic holiday destination, with pearly white sandy beaches. Oh, and the food capital of Malaysia. There is much to enjoy when you visit here.
At the island's heart is its capital, George Town. A modern sprawl of high-rise buildings with modern styles, that combine with old-fashioned Asia. Where cultures meet to create the thriving city, you explore today.
A contrast then to the rest of the island of palm trees that hug the beaches, quaint fishing villages, vast jungles and farmland. This region has it all.
Penang is not short of attractions to entice you away from those exotic beaches. Temples of vipers (not for the faint-hearted), Chinese and British Colonial influences, a national park and jungle trails. No time for rest, let's explore.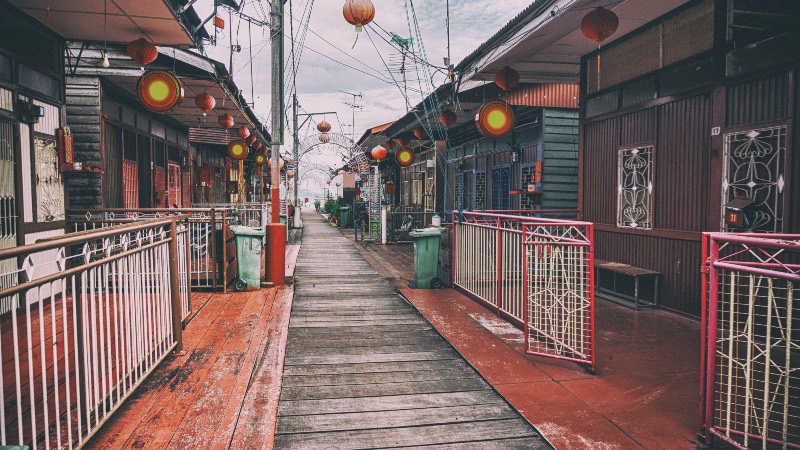 An old-Asia'll greet you in George Town and, mixed in with a modern city looking forward. One moment a trishaw passes you by along a side street, and the next you're in a modern shopping mall! With an exciting art scene and the region known for its cuisine, you won't be disappointed exploring. So, what can you see?
1. The Blue Mansion (Cheong Fatt Tze Mansion): It's the most photographed building in the city. The 220-windowed, 38-roomed mansion was built back in the 1880s. It's a hotel (so you may want to stay here) but just photographing it may be enough.
2. There are several impressive temples and mosques to explore, including Kek Lok Si Temple – Malaysia's largest Buddhist temple, Kuan Yin Temple, Penang's oldest and Sri Mariamman Temple – A Hindu temple found in the Little India district.
3. Penang Clan Jetties: These six jetties form part of the Penang Heritage trail. It's one of the last bastions of old Chinese settlements on Penang. Head there from twilight as it's a place that comes alive at night, a bit like George Town itself.
4. Fort Cornwallis: A large fort once intended as a defensive structure but ended up being an administrative one. Still, it's worth a look.
5. Khoo Kongsi: Another fascinating place to explore is a clan house built some 650 years ago. It's an impressive architectural structure and will enthral any that explore it.
If George Town doesn't grab you by day, then it will when the lights go on! Penang and the city offer a wealth of gourmet delights. Among the best in the country, in fact. And with the streets filled with street art and shopping for all types, you'll want to be part of the scene. What better way to spend your evening in the city?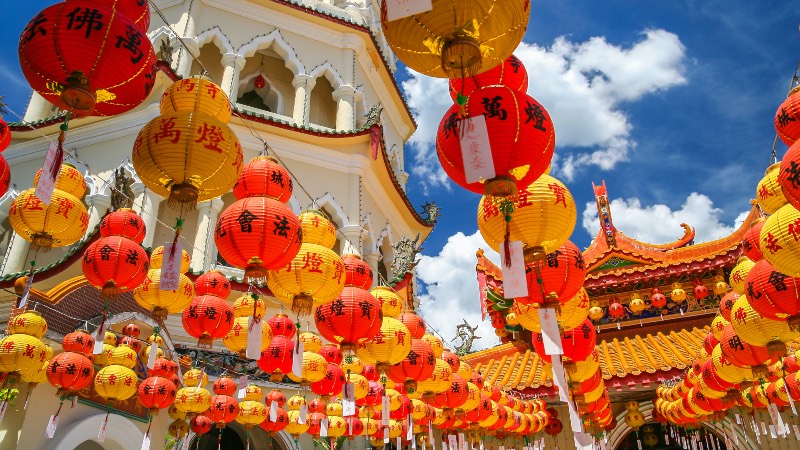 Outside of the city
Exploring the rest of the island should also feature on your to do list. The beaches are lovely, but there are some amazing places well worth visiting. Some are only a short distance outside of George Town.
Penang Hill – for the views!
Penang National Park – you can walk the trails into the jungle
Penang Butterfly Farm
It's surprising to think that for such a small island, Penang offers so much. You have the exotic beaches and warm waters to swim in. You have a compact city, vibrant with different cultures, top attractions and cuisine that'll more than keep your stomach happy, and scenery and wildlife that'll dazzle. Penang is a Malaysian gem.