Buenos Aires, ah the city of dance, and not just any dance. The dance! Passionate and sexy! The tapping of feet, the movement, two bodies moving in time with the music, stylishly gliding across the dance floor. There is perhaps no greater expression of dance than the tango. So are you ready to tango into Argentina's capital? To explore and discover this rich, diverse, and stunning city? You had better be. Get those tap shoes on, it's going to be quite a dance.
There aren't many cities that offer European elegance in their architectural style, tidy squares and parks, stylish shops and a mix of neighbourhoods, each with its own atmosphere. Well, Buenos Aires can, and once you've added in the delicious eateries like the Parrilla's (steak houses), well, if your mouth isn't watering at the food and travel prospects this city offers, then no other ever will! 
Where should you go to explore and capture the very best this city can offer? So we delve into its riches and, well, come up dancing.
In and Around Buenos Aires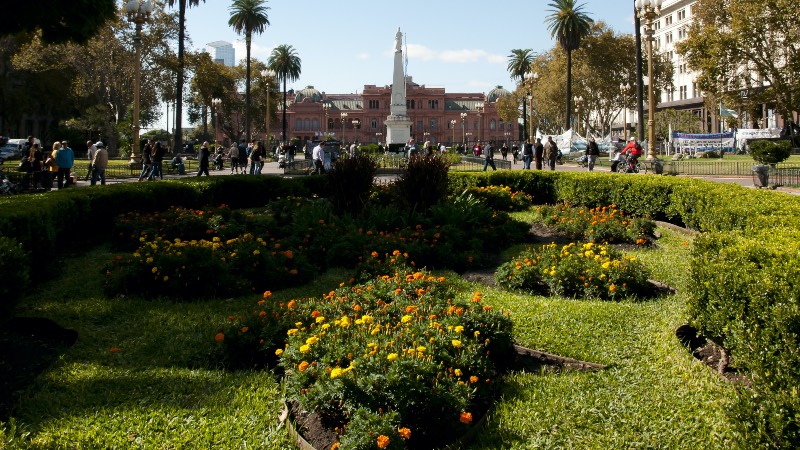 You'll soon realise that this city is sexy and alive and it won't take long for it to get under your skin. To pin down what is best to see is tricky. But the following will do for starters.
Look around the Spanish colonial squares of Plaza de Mayo and Plaza Congreso.
Get familiar with the city's centre at the Obelisk
Head around the famous neighbourhoods of La Boca, San Telmo, Montserrat and the elegant Palermo.
Even get the cultural vibe at the city's football stadiums. Boca Juniors and River Plate are the big two.   
If a day or two of touring isn't enough, wait for the evening to arrive and then you'll be feeling the genuine passion of this city! An evening tango show is well worth going to. You'll find plenty of places, but the Porteno Tango show comes recommended. Well, they have been doing it for over 100 years! It's a night of music, dance, and that tango passion. What more could you ask for?
Not forgetting to taste the local cuisine, which along with the passion of the dance makes for a perfect evening out.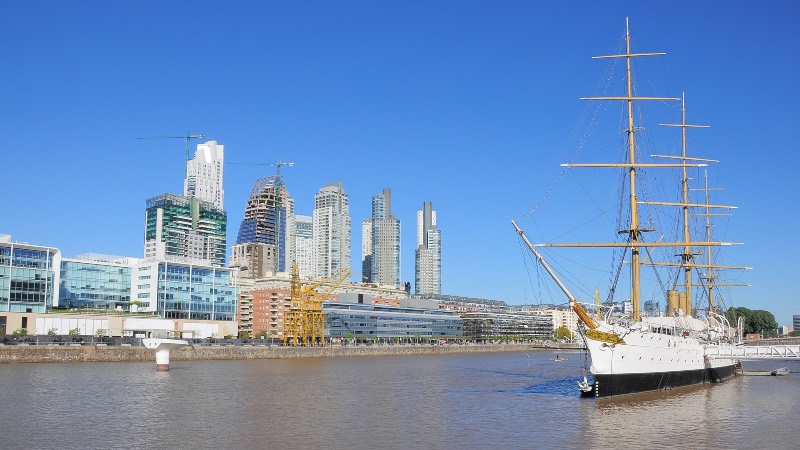 We've spoken about how this city will draw you in with its stylish architecture and feel. Well, as long as you can drag yourself away there are some great places to explore.
Believe it or not, you can take a trip across the River Plate to Uruguay to visit the old-world charm of Colonia or Montevideo! I mean, what's not to like about that? Even just a cruise on River Plate is an unforgettable experience. 
Whether you're exploring the streets, sitting down for a delicious steak dinner or watching the moves of a tango show, Buenos Aires will endeavour to keep you spellbound. This city is a South American gem, you'll be glad to have visited.
Perhaps you'll get your tango shoes on for a dance! Well, you might, right?