Beautifully preserved Medieval and Georgian architecture, a world-renowned art and literature scene, awe-inspiring views, a rich cultural history and lip-smackingly good food; it's no wonder Edinburgh inspired Burns' adoration:
"Edina! Scotia's darling seat! All hail thy palaces and tow'rs…"
Despite the huge amount on offer, the capital's compact design allows for efficient sightseeing and makes Edinburgh the perfect weekend destination. Follow this carefully crafted itinerary to optimise your time in Auld Reekie:
Day 1
Begin your trip off on a high with a jaunt up Arthur's Seat.
This extinct volcano looms over Edinburgh from 251 metres above sea level and it should take you around 45 minutes to reach the top. From here you can map out your day with unrivalled views back over the city.
Top tip: If the panorama doesn't blow you away, the coastal wind will – make sure to dress for blustery weather!
Descending from the viewpoint, find yourself approaching the Palace of Hollyrood House. Here, start in the café to warm up with some coffee and cake. Next, explore the royal chambers and hear the sordid secrets of Mary Queen of Scots on a guided tour. Shhhh!
Top tip: Hollyrood Palace still houses the Royals when they're in town and will close its doors to the public when this happens so be sure to check online ahead of time.
Exit the palace onto the bottom of the Royal Mile, one of Edinburgh's oldest streets. Spend your afternoon stravaging – Scottish lingo for roaming – back into town past Parliament, countless museums and a plethora of photogenic streets. If shopping is on your agenda, you can stock up on shortbread and Scotch whiskey while you're here.
By now, your hunger level is probably competing with your impressive step-count. It's time for dinner!
Resist the convenience of elegant (and often overpriced) eateries on the Royal Mile and make New Town your last stop of the day. The artistic centre of Edinburgh boasts a talented
culinary scene – and the Michelin stars to prove it. For down-to-earth dining I recommend The Perch, inconspicuously tucked away on Hanover Street.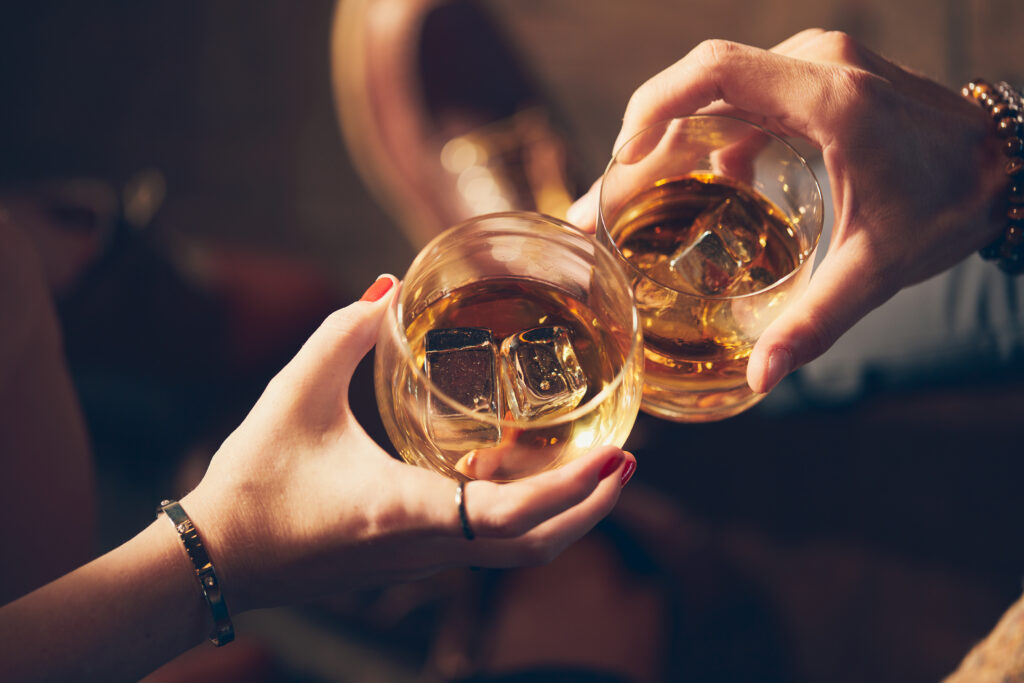 Top tip: The idea of minced sheep lungs, hearts and liver might not set your mouth watering but trust me, it's much tastier than it sounds! No trip to Edinburgh would be complete without haggis, tatties and neeps – and a healthy glug of scotch on the side!
Day 2
First on the agenda today is practically a Sunday ritual here: meander through stalls chockfull of artisanal goods and locally produced yummies at Stockbridge Market (open every Sunday from 10am-5pm).
Smoked salmon, scotch eggs, crispy gyozas, freshly baked breads, game pies, buttery croissants, pans brimming with paella – come in time for breakfast and eat your way through to lunch! In between courses you're sure to find a souvenir or two too – handcrafted leather goods, local artwork and of course, cheeses, chutneys and jams in abundance.
Walk off the calories with a stroll through Prince's Street Gardens. This 37-acre park at the heart of Edinburgh used to be submerged under the city's largest loch but today the drained gardens offer an impressive vista of your next stop, Edinburgh Castle.
Edinburgh Castle dominates the city's skyline atop the crags of an extinct volcano. With the Royal Palace, Scottish Crown Jewels and Stone of Destiny being just a couple of highlights, there is a lot to see within these haunted walls. Plan to spend at least a couple of hours and be sure to join one of the free guided tours.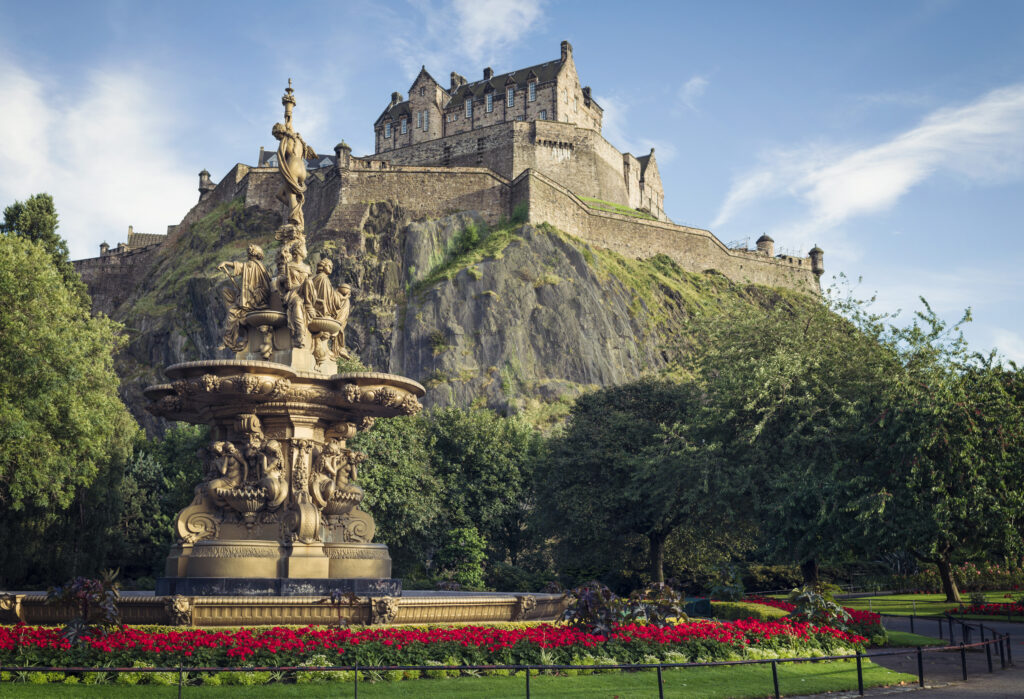 Top Tip: If visiting Edinburgh on the weekend save the castle for Sunday. The one day of the week that the gun is not fired tends to be less crowded.
Finally, end your weekend at the Scotch Whisky Experience. The doors are just a hop, skip and a jump from the Castle gates – and perhaps a lurch, sway and a stumble on the way out! Here you can purchase a whiskey tasting experience or simply ogle the world's largest collection of Scotch whiskey and pick up one of the 3,384 bottles to try at home.