Add a little adventure to your life by delving into our top 5 caves to visit while on vacation!  Grab your headlamp, strap on your boots, and let's go spelunking!  We scoured the earth looking for jaw-dropping caves, soothing subterranean swimming holes, and seemingly endless lava tubes.  Visit the world's largest man-made ice cave in Iceland and have your mind blown by the awe-inspiring stalactites inside the Cango Caves of South Africa.  All you need is a thirst for adventure and some trusty footwear!  Read on to find out which countries are home to the top 5 caves!
Blue Grotto, Italy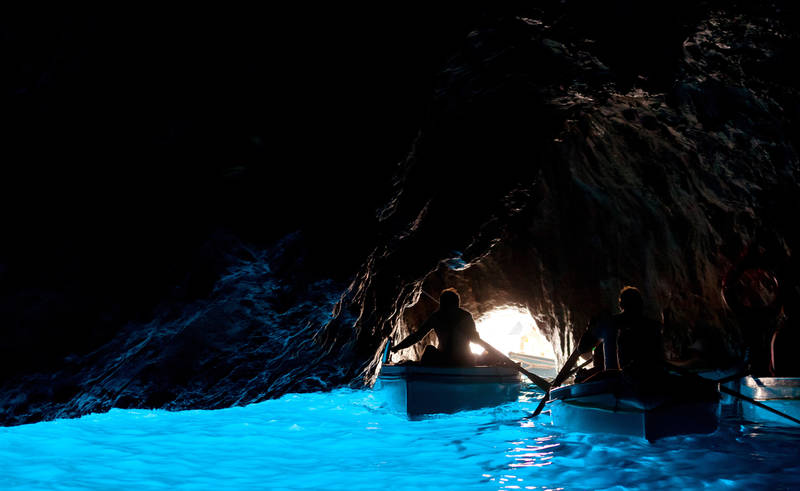 Splash around the imperial swimming hole of Roman emperors during a Blue Grotto trip!  For two millennia, emperors, noblemen, and modern tourists have descended on Blue Grotto to behold its beauty and enjoy its soothing waters.  If you come at the right time, you can see for yourself how the Blue Grotto got its name.  At certain times of the day, sunlight seeps in through the cracks and illuminates the water with a beautiful blue light.  That's why the Blue Grotto is one of the top 5 caves to visit!
Mammoth Cave, Kentucky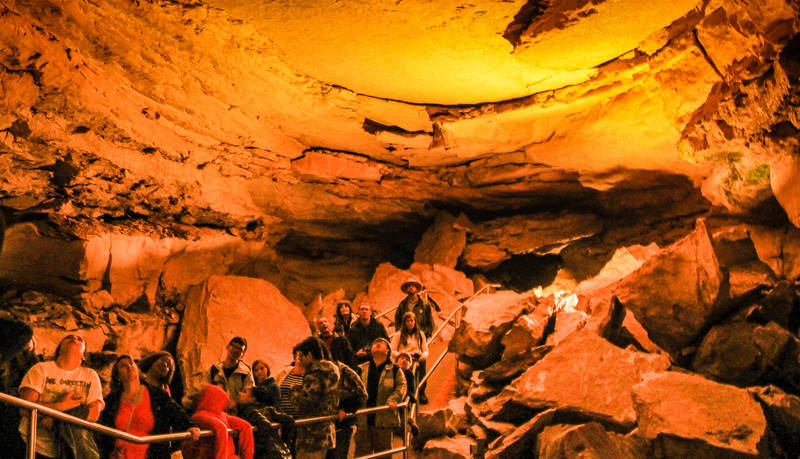 Explore the world's longest cave system on a Mammoth Cave excursion!  As we mentioned in an earlier article entitled Take A Walk On The Wild Side At A U.S. National Park, Mammoth Cave is comprised of 405 miles of gorgeous underground tunnels.  And, if you enter Mammoth Cave from the historic entrance, then you can experience the same thrill the earliest explorers must have felt!  Whether you're an amateur speleologist or a master caver, Mammoth Cave should feature prominently on your personal list of  top 5 caves to visit!
Lava Caves, Iceland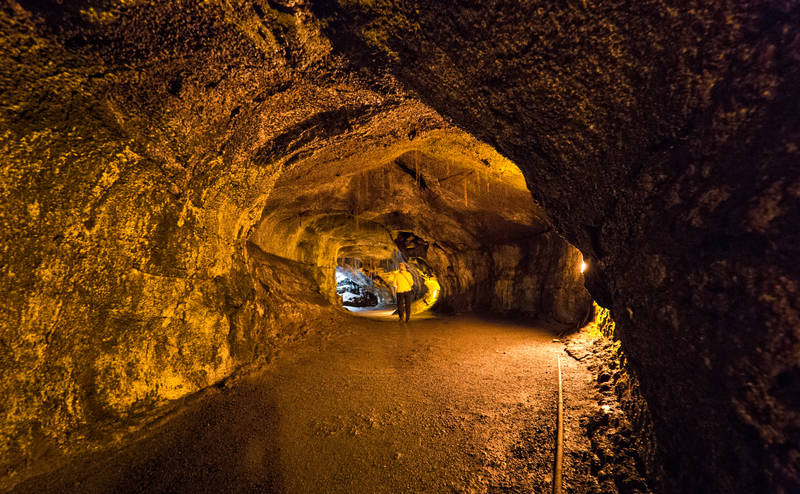 Fire up your passion for caving on a Lava Cave Tour in Iceland!  If you don't know what a lava cave is, then that's all the more reason to explore Iceland's lava tunnels to find out!  A lava cave expedition will take you along the former path of impossibly hot, rock-melting lava that once burned its way through these culverts.  Formed more than 5000 years ago, they are a magnificent sight to behold.  During the winters, you can also view massive, natural ice sculptures in these caves.  So, explore the "Land of Fire and Ice" on an  Iceland Lava Cave daytrip!
Cango Caves, South Africa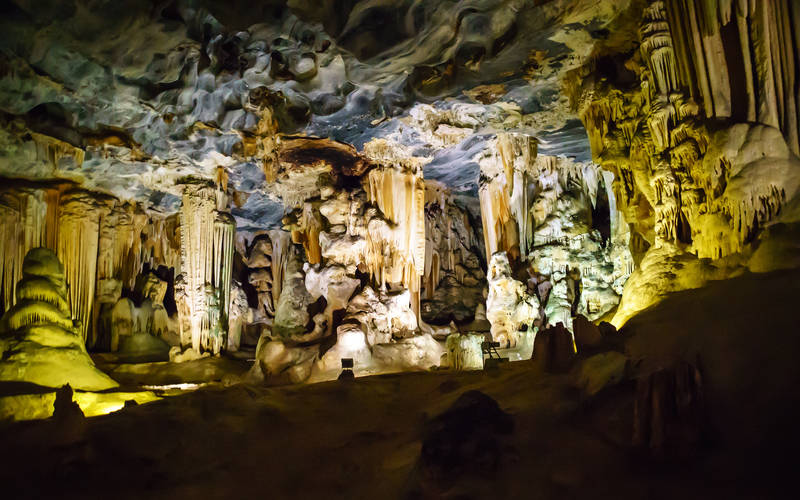 Explore the biggest show cave in Africa on a Cango Caves Tour!  This 20-million-year-old cave system has enormous, gravity-defying stalactites adorning both its ceiling and walls!  The enigmatic beauty of the cave is lit up by countless lamps of varying colors, inspiring a genuine awe for Mother Nature as your guide leads you deeper into the cave.  Make sure you look out for prehistoric pictographs and cute little cave critters, too!  A Cango Caves daytrip should be a part of every South Africa tour!
Langjökull Ice Cave, Iceland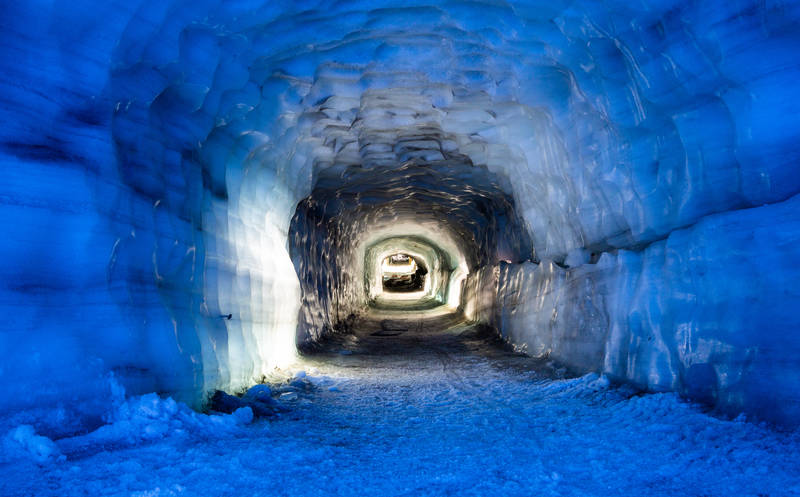 To wrap up our countdown of the top 5 caves to visit, we return to Iceland!  Iceland has no shortage of cool caves; so, you wouldn't want to leave without touring the world's largest man-made ice cave!  It took four years and 2.5-million dollars to create the Langjökull Ice Cave; and, the result is spectacular!  The project even includes an ice chapel, should you ever wish to pray or get married inside a glacier!  So, grab your thermal underwear and let's go underground at the Langjökull Ice Cave in Iceland!
Hi there!  We know we missed some outstanding caves when compiling this list.  Let us know your favorite caving location in the comments below and we just might add it during our next update!