Here's something I guarantee you will do when you visit Pisa. I bet you stand and take a picture of that classic pose – hand on top or holding up the tower! If not, well, make sure you do! A visit to Pisa is all about visiting that unique building. The architectural structure that went wrong but is now an iconic attraction for being so. Imagine if they had have straightened it? 
An hour bus journey from Florence, Pisa is a small town which just happens to have one of the world's most famous buildings – The Leaning Tower. Beyond that structure, which you must see, Pisa is a town with a vibrant café and bar scene. Where if you wander, you'll find gothic churches, renaissance piazzas, and Romanesque buildings. It may not have the romantic feel and prestigious museums of its Tuscan neighbour, but it more than makes up for it with that leaning structure.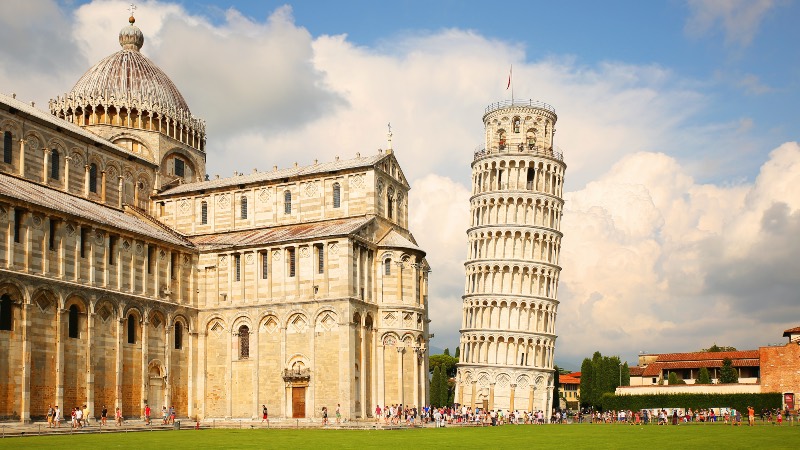 It's the chief reason people visit Pisa, and for good reason. What you'll notice, like many of the world's famous attractions, is just how small it is! The Statue of Liberty brings up similar feelings. There it is, leaning to the right, defying the laws of physics. You can go up it, which is an experience. The duomo (cathedral) next door seems to dominate the tower, so stand away and you can take that picture of you or travel partner holding it up! You know the one, it's what everyone does!
Pisa is also an educational establishment, with the University among the countries most prestigious. Students from across Italy go there, which has helped fuel the local economy since the 1400s! You'll see the grand buildings as you explore. The town centre is well worth visiting, as it's here where not only will you find the architecture and piazzas, but you'll also get away from the coachloads of tourists, who are just there to see the tower. 
Beyond the Tower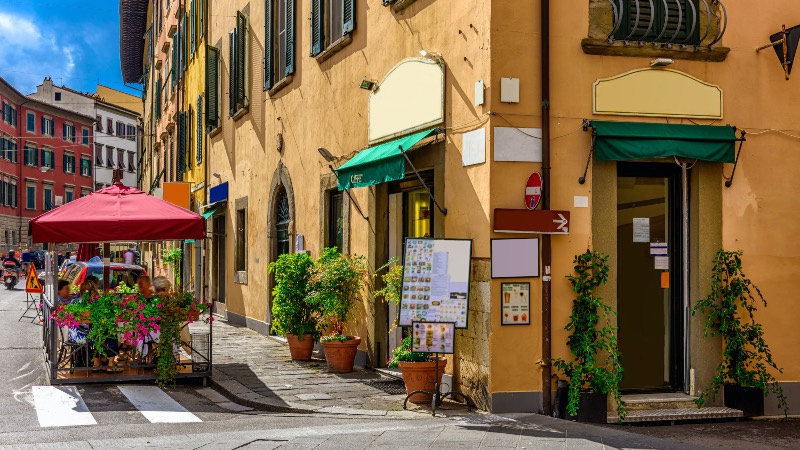 There are galleries and museums to discover, as well as other places of interest. Piazza Dei Miracoli (Square of Miracles) is more than just where the tower is found. The baptistry and cathedral are fine examples of medieval and Gothic architecture, and the Sinopie Museum gives you the chance to discover the fresco-making process. Talking of the Cathedral, it's a place which will enthral all who take in its Romanesque and Arabic influences. 
If you are visiting Pisa from nearby neighbour Florence, you can also take in quaint towns and villages on route, especially if you are on an organised tour. Makes for a great experience. Promise!
Pisa isn't Florence, but few places are! And most people visit to see its chief attraction, the leaning tower (last time I say it!) That's not to say that you shouldn't visit. You should. A day is enough to get a feel and see the main sights. So have some fun in the piazzas in Pisa, lean and learn a bit and make your visit a special day. 
Have you been to Pisa? What did you like about the city? Let us know and we'll check them out next time.