Dreaming of relaxing on a golden sandy beach? The warmth of the sun, the lapping of the waves on the shore. You look out. In the distance, craggy rock formations jut out of the turquoise sea, covered in the deepest green flora. It's a magical scene, and Phuket is the place to see it.
Come to Phuket and you're in for time spent in luxury. Some 870km south of Bangkok, this is an area rich in history, marine life and dense tropical forests. You'll probably stay at a resort lapping up the luxury, but for a real flavour of the area, head out and explore. That way, once your'e back at base, you'll deserve your pampering and spa treatments. Well, you've got to work for it sometimes!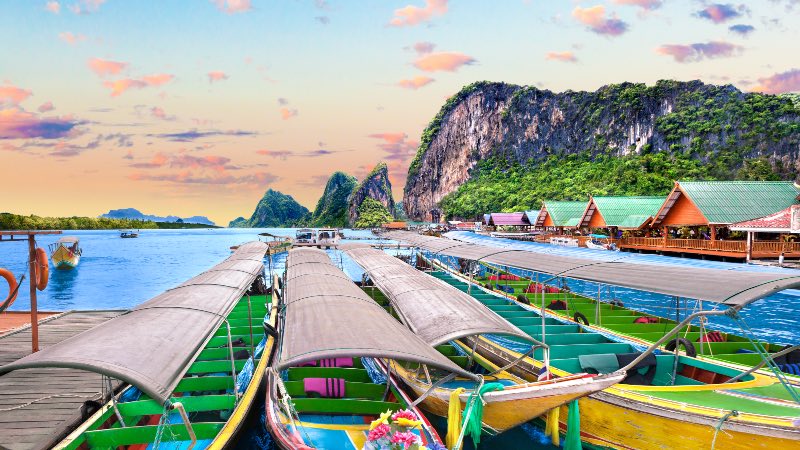 Let's talk about the beaches
Phuket has some stunning beaches. Where you stay will determine which beach, of course, but check your map, and mark following. They are among the best the island can offer.
· Rawai, Patong (the most developed and popular beach on the island), Karon, Kamala, Kata Noi and Mai Khao.
One last place is Laem Phromthep. Here you'll capture the beauty of the sunsets, and it's also one of Phuket's most important landmarks. A place to Instagram that special moment, and make your friends jealous!
Phuket Old Town
Away from the beach, you'll find Phuket's old town to be a fascinating place to explore. The area has a large Chinese influence, as well as Indian and European. So, you'll see plenty of these cultures as you look around. Even a stroll around, visiting the markets and coffee shops will make for a pleasant experience. And the colourful architecture will add to the vibe. It's also here that you'll get the opportunity to try out the local cuisine. Explore and taste the flavours.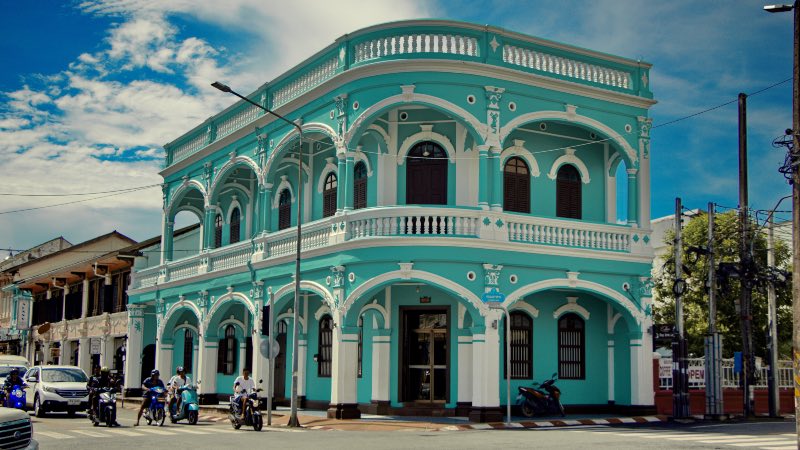 Heading out into the jungle region is as exhilarating as stumbling upon a new beach. You have options such as elephant sanctuaries to visit, zip wire excursions to enjoy or is that a scream? Just depends if you enjoy zooming through the jungle on a wire! Either way, heading inland will only enhance your time in Phuket.
After the sun has set
After the touring, and the relaxing on the beach, you'll need some evening entertainment to keep you going. Phuket is a place that'll more than keep you entertained long after the sun has set. Cabaret shows, fine dinners and even heading back to the old town will provide you with the sights, smells and the sounds of the region.
Phuket is a retreat for those seeking the sun and adventure. Adding in some rich cultural experiences and venturing in inland will enhance your Thai experience. So, sit and enjoy the sea and the surrounding area. Lap up the atmosphere and immerse in the culture. Can we go there now please!