Look out over the turquoise waters and bright sands from your Cancun balcony window. With the pleasant breeze refreshing you, and the first gleam of the sun rising, greeting a new day. You'd be forgiven for choosing to do anything else other than enjoy the beach and top up the tan.
And why not? Cancun is a resort that welcomes honeymooners and winter sun chasers, families, and adventurers. The very thought of heading into town or beyond to explore may well be far from their, or your mind.
Time to change that plan. By all means, enjoy the water sports and the top beaches. But it's our job to entice you away from them, even if it's for only a day or two. For beyond the beaches and cheap drinks, there are Mayan mysteries to uncover, wildlife to enjoy and a downtown area to get your Mexican culture.
And I promise, you'll be able to head back to the beach, more than fulfilled by having headed out and explored. We give you the 4 best things to do in Cancun. Ready? Let's go!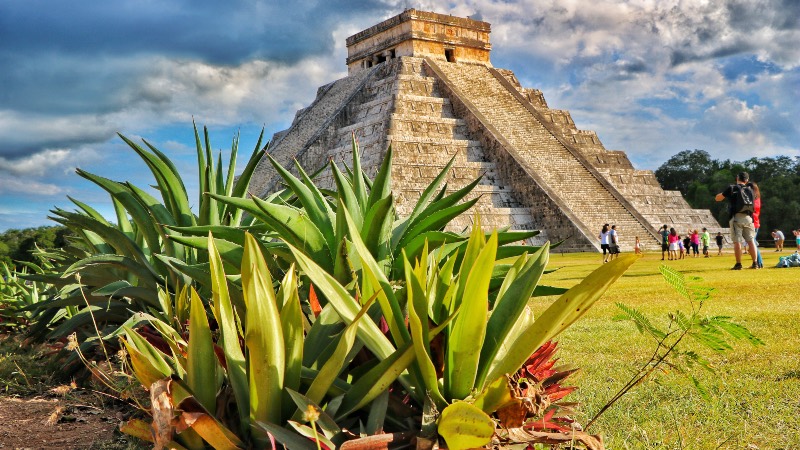 They are one of the seven wonders of the world, a Mayan masterpiece of design. Full of history and mystery. Get up early and you can enjoy them at sunrise, when you'll be assured of a special expierience. There is a lot of importance attached to this site, and you'll do well to have a guide that can explain their significance. It's not overstating the fact that this abandoned city is a very special place. And that early start is well worth it too, as you'll miss the crowds of the day. Worth leaving the beach for, wouldn't you say?
If Chichen Itza gave you the Indiana Jones feel! Then keep the theme going with a trip to Tulum Ruins. One of the last cities to be built by the Mayan Civilisation. We'll drop a few of the places you can see there, just to entice you. Temple of the Descending God (with its statue of God), El Castillo and Temple of the Frescoes. All with the backdrop of the Caribbean coastline. You'll have got through the city walls, wandered, and felt like an explorer. It's undeniably one of Cancun's finest day trips out.
A change of pace and scenery next after all that history and Indiana Jones inspired exploring! A park with an aquatic theme, perhaps? Xel-ha is just such a place. It's one-part natural aquarium, where you can swim and snorkel or scuba dive with plants and fish, to a jungle where you can walk among with tropical vegetation and the many colours of nature to enrich the body and mind. Go all-inclusive and you'll enjoy meals too.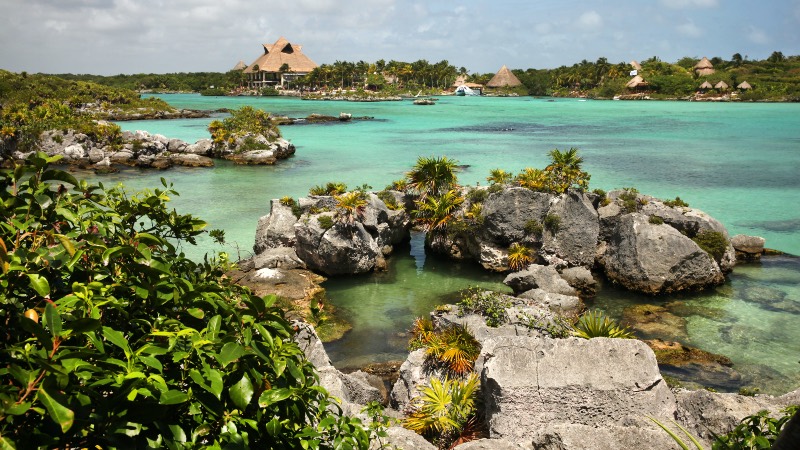 You're going to want some evening entertainment as well, right? Ok, so the bars and restaurants will help, but the resident show of Cirque du Soleil's JOYA, can only add to your evening of fun. You'll learn about the history of Mexico during the show. JOYA means jewel in Spanish, and is a fitting title, as this is a sparking night out! See what I did there.
From Mayan adventures to swimming with the extra-ordinary sea life, Cancun offers plenty of experiences that'll live long in the memory. So now you can get back to beach. You've explored a little, seen some stunning sites. Learnt about the history and culture. Time to reflect, and what better place to do that, than on one of Cancun's beaches, with a drink in hand, watching the sunset. Bliss!