Rubbing shoulders with whale sharks, clambering up Mayan ruins, eating fish so fresh it's still salty from the water and scrunching your toes in the sand as the sun melts into the ocean. Step beyond the periphery of Cancun and all of this is yours for the taking.
The only tricky thing is picking your paradise. The Yucatan peninsula is so dense with extraordinary wildlife, ancient pyramids and picture-perfect playas that it's practically impossible to pick just one spot…
So I've whittled it down to four:
The Mayan Riveria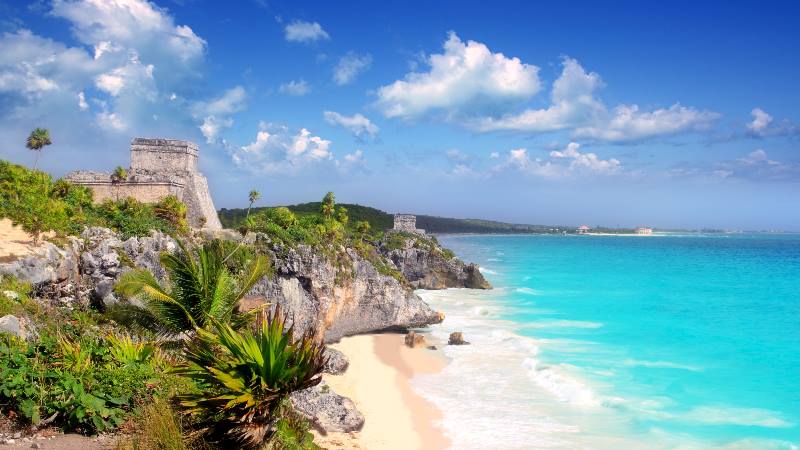 The Mayan Riviera spans over 100 miles of palm-fringed beaches, scenic ruins and stylish resorts. Head to Playa del Carmen for glitzy party vibes, Playa Akumal to bump heads with turtles (sorry little buddy, my mask fogged up) or to Playa Paraiso for paradise. The hint is in the name!
The coastline is strewn with secluded properties exuding laidback luxury, the likes of Esencia and the Belmond Maroma. But you don't need to re-mortgage your house and sell the dog to find your own little idyll on the Riviera.
One luxury worth splurging on however is a hotel with a pool. The region has become infamous for its sargassum seaweed in recent years, and a swim in the sea might leave you wading back dressed as the creature from the black lagoon.
Tulum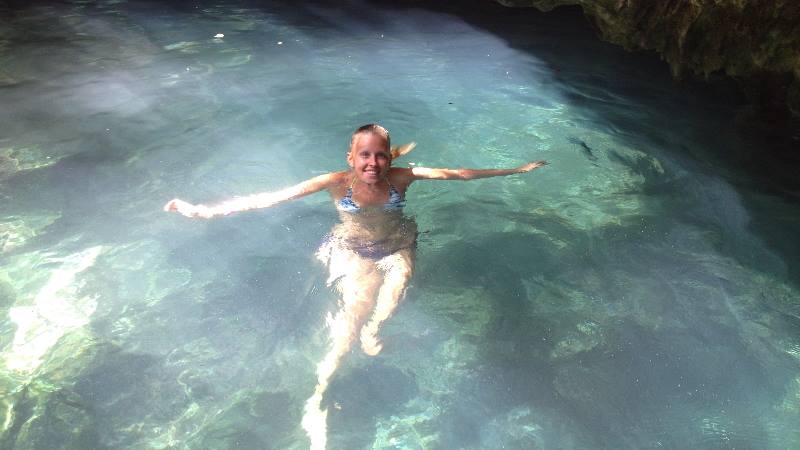 This beach town at the Southern end of the Riveria Maya deserves its own special mention. The fishing-village turned holiday-mecca boasts one of the best-preserved Mayan ruins in the country. A collection of cenotes (natural sink-holes) for a refreshing plunge and, of course, yet more beaches.
Isla Mujeres – Off Cancun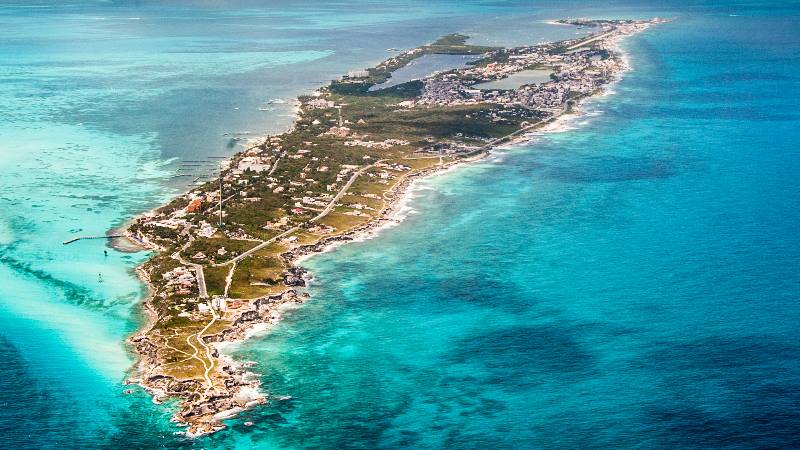 My inner feminist naturally endorses any island named in honour of my gender, especially one renowned for pristine powdery beaches and sublime scuba diving. For barefoot luxury, Mujeres truly is unbeatable.
Although separated from Cancun by the warm Caribbean Sea. Isla Mujeres is straightforward to reach by ferry. So easy, in fact, that it can be visited as a day trip. But like eating a whole gallon of ice cream in one sitting, just because something can be done does not mean it should.
With a well-established culinary scene, a bounty of beach-chic boutique hotels and beach bars shaking up tequila-infused cocktails Mujeres has all the essentials covered. And an underwater art museum too because, well – why the hell not!
Isla Holbox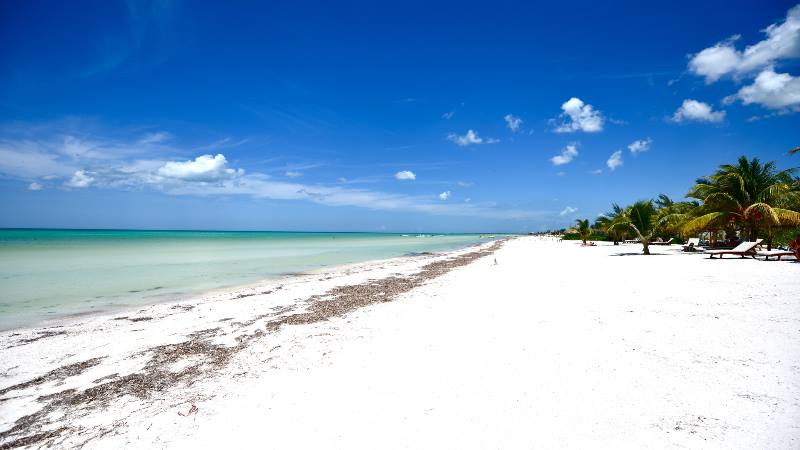 I discovered Holbox (said hol-bosh) by triumphant accident: I arrived with no expectations, only a marine enthusiast vain hope of glimpse the elusive whale shark outside of season (whale-shark season runs June-September).
Compared to neighbours Mujeres and Cozumel, the little island remains relatively unknown to tourists (which is half the magic).
You could easily while away a week sun-worshipping on the stretches of white sand. Spotting stingrays in the shallows and gorging on local cuisine. Or take a break from the lethargy on a fishing-trip-come-culinary-lesson and transform your catch into ceviche – a Mexican speciality where tender raw fish cooks by marinating in the juice of fresh limes.
And the icing on the cake? By freak chance, I did end up swimming with my whale sharks after all (and a pod of dolphins!) A snorkelling experience so out of this world it even snuck into my top seven scuba diving spots on the planet.