Isn't it great when a plan comes together? Jaipur is a case in point. It was the first planned city in India and is now a must visit destination. Renowned throughout the world for its colour, its beauty, and feel. This golden triangle city, along with Delhi and Agra, really is pretty in pink.
Jaipur is a city that combines ancient history with the feel of a modern metropolis. Bustling with life, and plenty of attractions to explore. Just walking around the pink streets is a spectacle that'll live long in the memory. Get your camera ready! Let's explore this Indian gem together and discover why it is so loved.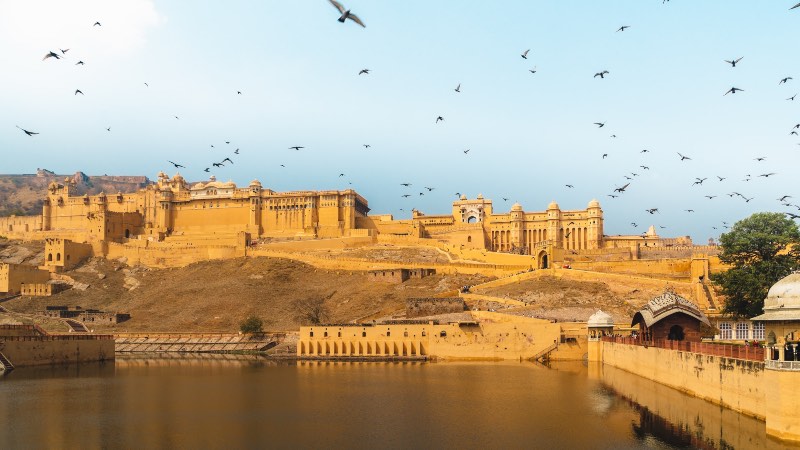 5 top places to visit
Amber Palace – It may be 11km outside the city, but it's still a place you have to see. It's on craggy hills and has Hindu and Mughal styles. You'll be spellbound after exploring this palace. Oh, and capture a picture of the Maota Lake in front. Top tip for you there.
City Palace – As you wander through the walled city, you'll find deep inside the City Palace. Built by the founder of Jaipur, Maharaja Sawai Jai Singh II, it's a wonder if Mughal and Rajput architecture. There's plenty to see, including shawls and silk saris, prints and folk embroidery.
Jantar Mantar – This is an astronomical observatory and contains within its walls sixteen geometric devices, all designed to measure time, observe the planets and track celestial bodies.
Hawa Mahal – Ah, the palace of the winds, and one of Jaipur's most recognised and photographed sites. Built so the royal ladies could observe life on the city streets. This mixed blend of Hindu and Islamic architecture is picture perfect. Stand across the road from it and snap away!
Albert Hall Museum (Central Museum) – No, you're not in London! Although the V&A (Victoria and Albert Museum was an inspiration), this museum displays metal objects, wood crafts and more. Well worth looking around.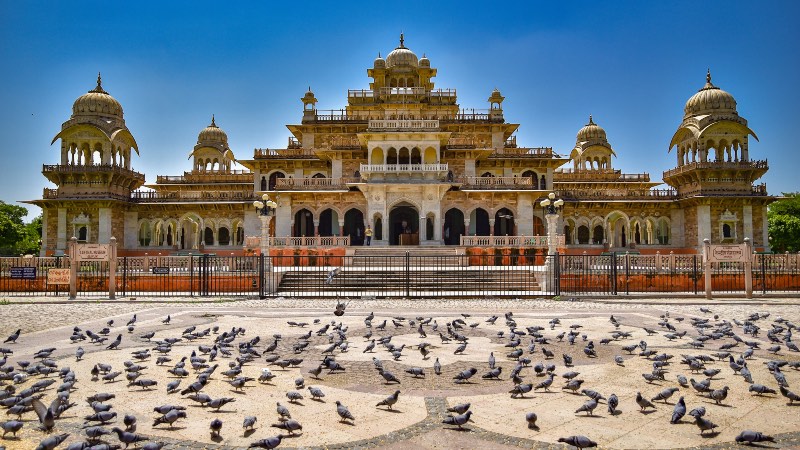 And there's more!
Jaipur offers plenty more, including temples and other historic buildings. Surya Mandir is a Hindu temple and Jal Mahal is a palace (a stunning place). There are others, it's that kind of place. Try if you can visit some gardens too. Sisodia Rani Palace Garden, although 6km out of town, is a formal garden and close to that beauty spot is Vidyadhar Garden.
Once you've explored Jaipur, there's no denying this is one well planned out city. Judos goes to the Maharaja and his designers for setting out a place that is a wonder. There are places to discover in every corner of this city. Add in unique experiences like balloon rides across the city and you will be glad you've visited one of the golden triangle. Onto Agra, anyone?