From the majestic rock maze of the Giant's Causeway to Belfast's revived city scene, Northern Ireland is fast becoming one of the world's leading destinations. Here's the craic on what you should be doing on your visit to Ireland's north.
1. Witness a living legend at the Giants Causeway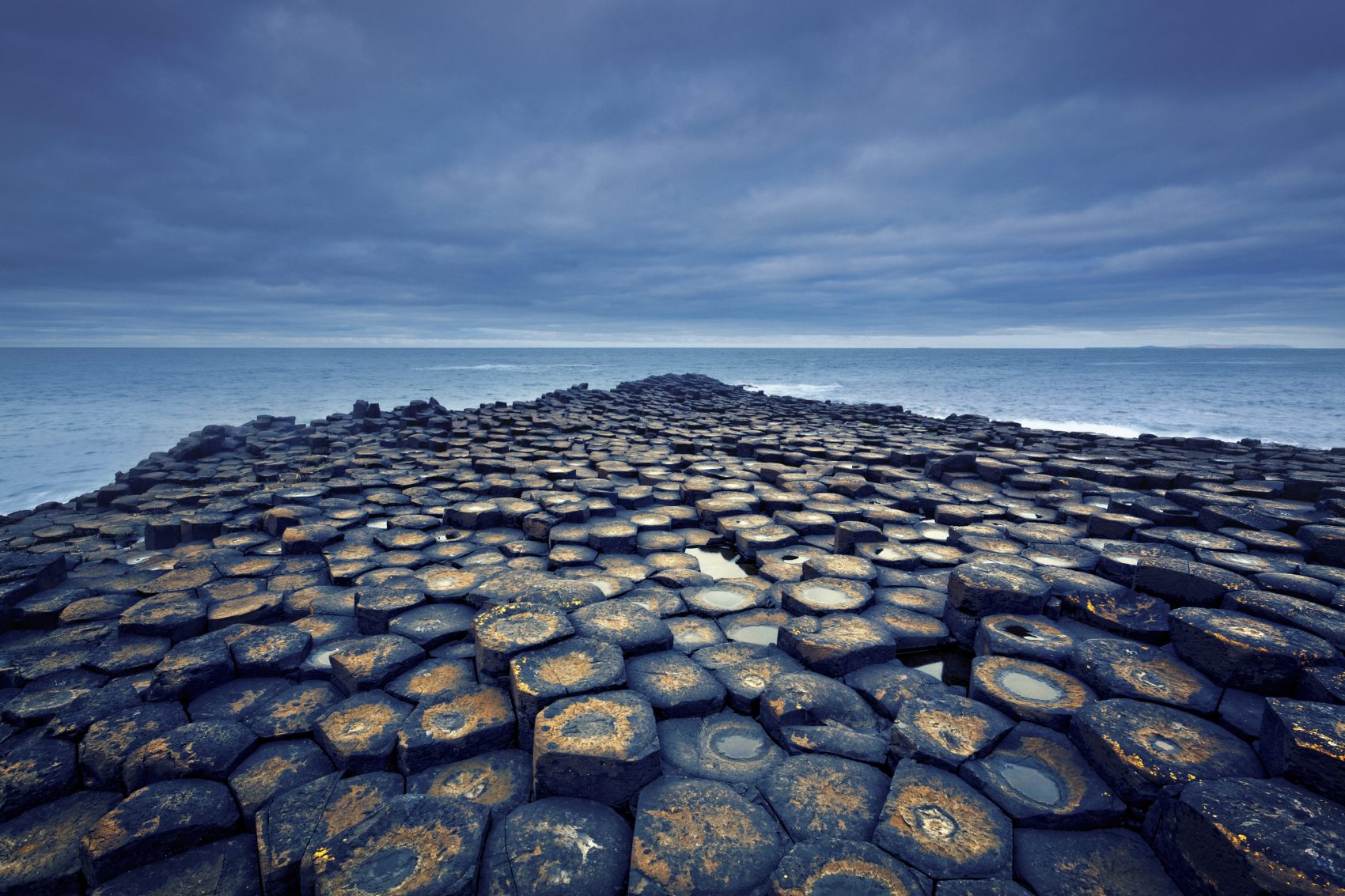 A geologist's dream, the extraordinary rock formations on the coastline of Northern Ireland's County Antrim is a sight you'll have to see to believe. The result of volcanic eruptions around 50-60 million years ago, the Giant's Causeway is made up of some 40,000 huge basalt columns protruding from the shore and the sea.
A people famous for their fervent storytelling, this striking sight has inspired Irish folklore for centuries, with tales still told by locals today. Legend has it that the Causeway was the old stomping ground of Irish giant Fin McCool. In fact, McCool's belongings remain scattered throughout the Causeway's coastline even now, with visitors stumbling across the giant's missing shoe and lost camel, on their journey through the Causeway trails.
Whether you're partial to the scientific or the mythical, there's plenty to keep you busy at these jagged plains. With cliff and coastal walks aplenty, a fully-fledged visitor hub and spectacular sights as far as the eye can see, this UNESCO World Heritage Site is a must for visitors to Northern Ireland.
Fancy a tour around the Causeway? Our Giant's Causeway tour reveals the very best of this top destination, and more.
2. Step back in time with a historic Black Cab Tour
Discover the darker side of Northern Ireland's capital city with an infamous Black Cab Tour around Belfast. These escorted cab tours shine a light on Belfast's rocky past, painting a picture of the religious and cultural conflicts that once defined the region. Take in the city's key historical sites including the City Hall, Crumlin Road Jail and Court House and the Harland and Wolfe shipyard, where the notorious Titanic ship was built. Although the time of 'the Troubles' has long past, for those looking to understand Northern Ireland's history on a deeper level, a Black Cab Tour is the perfect addition to your trip.
3. Bask in brand-new

Belfast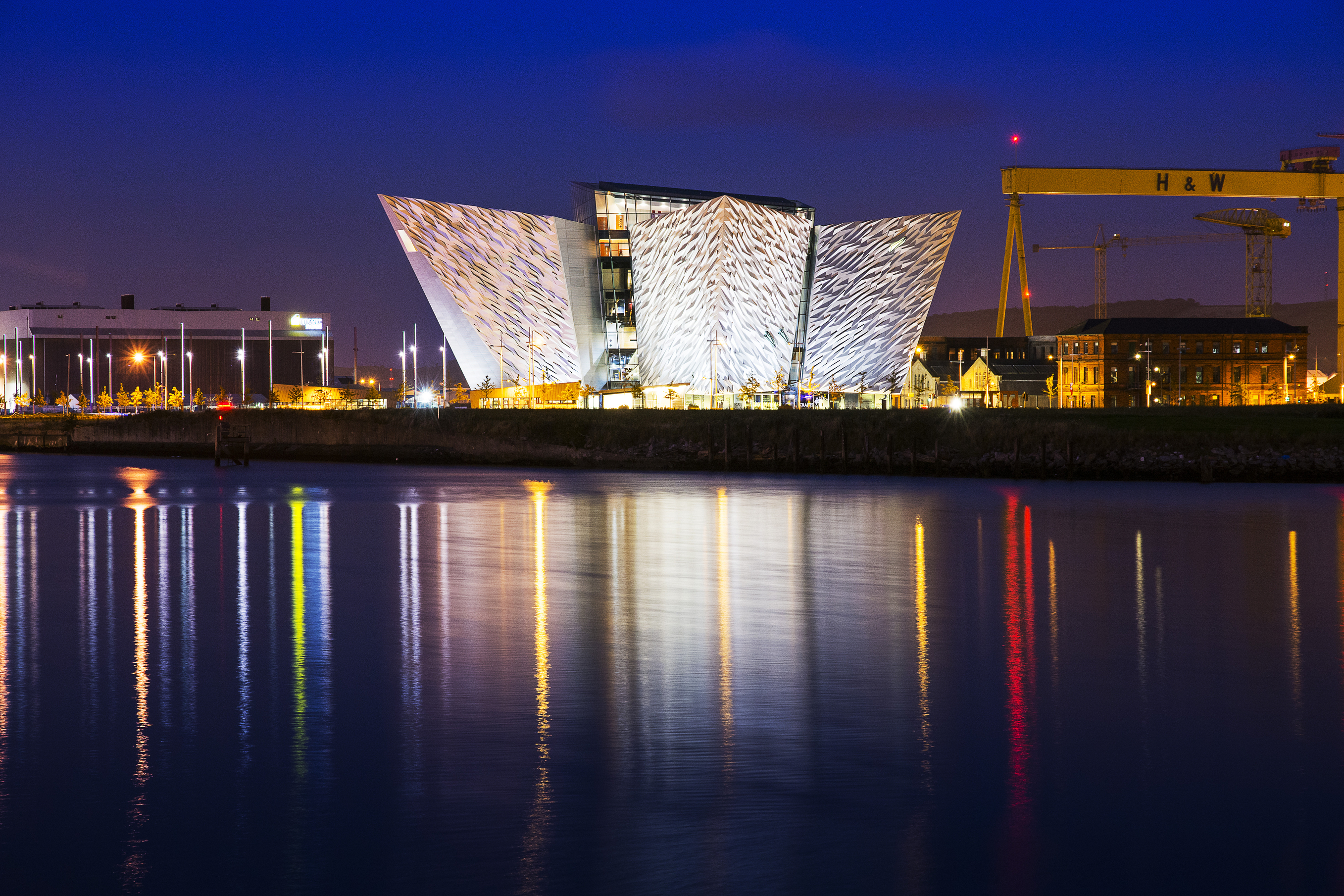 Once known as a place of political conflict and economic hardship, Belfast holds its own as a city of culture and arts, with an infinite dose of community spirit.  A new clutch of high-end hotels, restaurants and independent drinking holes plus the growing number of art galleries and theatres have breathed new life into Northern Ireland's capital. So, whether you have a penchant for pubs and cafes or museums are more your thing, you'll find it all in this city centre. One thing's for sure, this urban revival is fan-fecking-tastic!
4. Make a brew at Old Bushmills Distillery
In the small village of Bushmill lies Ireland's oldest working distillery. Established in 1608, Old Bushmills Distillery retains the charm and brewing style of eras gone by. A heritage-listed sight, Old Bushmills Distillery opens its doors to visitors of all ages, sharing its unique history, production methods and, most importantly, world-famous whiskey with all, age permitting of course.
5. Visit a legend-Derry City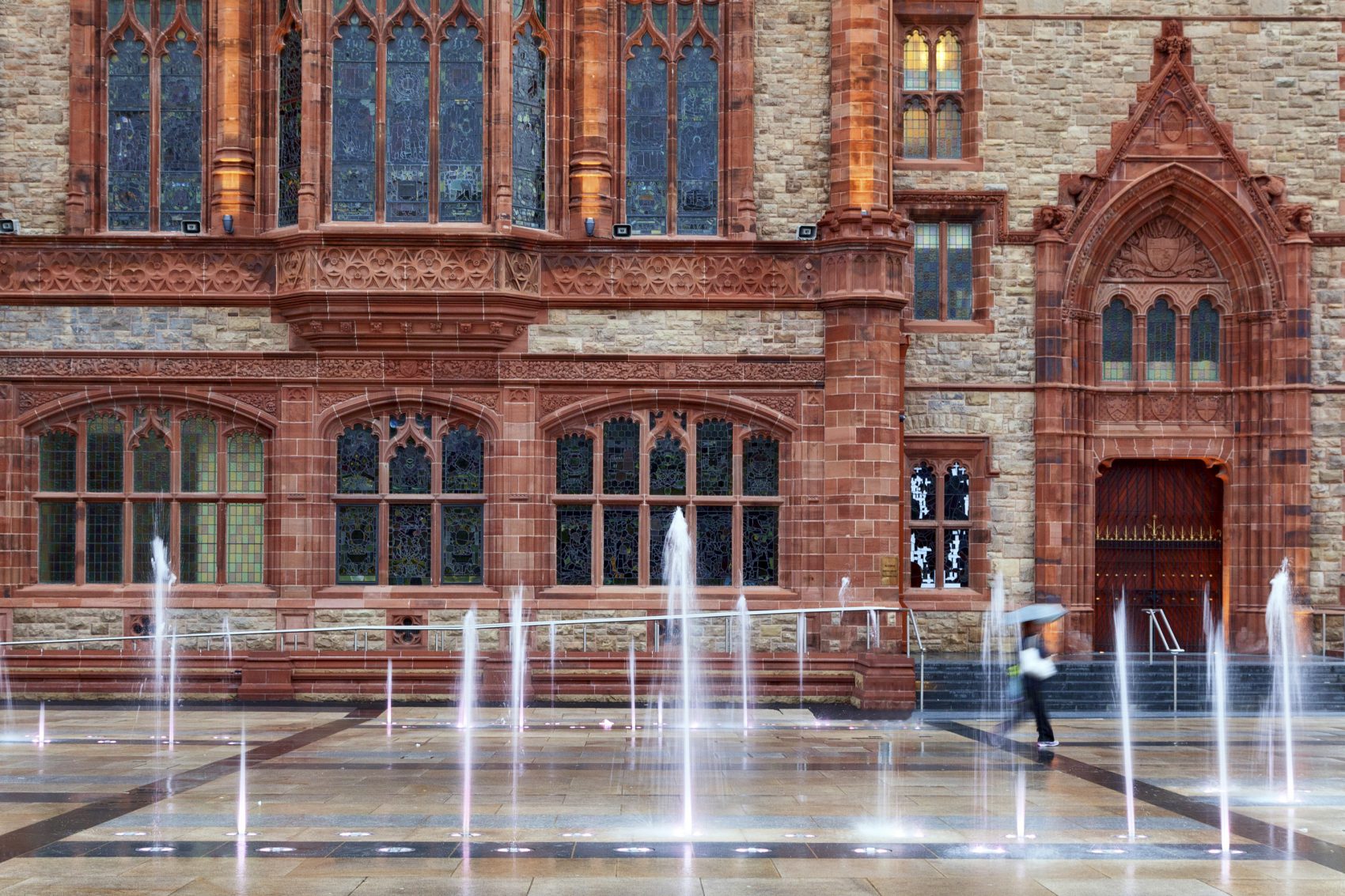 Built more than 400 years ago, the walls of Derry city were erected by King James I to keep the city's population safe from Irish rebels. Despite numerous attempts, these walls have never been breached. As Ireland's only entirely walled city, Derry's unique character and vivid history offers an exclusive look into the life of yesteryear. Don't be fooled though, the Derry of today enjoys modern luxuries too.
The city's thriving dining and bar scene, chic independent shopping outlets and vast cultural venues are enjoyed by locals and visitors alike. Creatives take in the large-scale urban murals at the People's Gallery in the Bogside region, or check out Void, one of the city's leading contemporary art spaces. Meanwhile, history buffs experience the wonders of yesteryear at the neo-gothic Guildhall, one of Derry's most significant landmarks. Once made to keep visitors out, one stroll within these charming city walls and you won't ever want to leave.
5. Be a Game of Thrones groupie
For Game of Thrones fans, no visit to Northern Ireland is complete without a sneak-peek at the many filming locations of HBO's mega-show. Get your fandom on with a trip to Winterfell, the Stark family's abode in Season 1, formerly known as Castle Ward, find your own direwolf pup in the Haunted Forest at the Tollymore Forest Park and explore Dragonstone at Downhill beach. These and many more prime filming spots from the series are dotted throughout Northern Ireland. Fancy seeing them all but don't know where to start? Take a look at our Game of Thrones tour here for ease of access, transport and a jam-packed itinerary.
6. Walk the plank at the Carrick-a-Rede Rope Bridge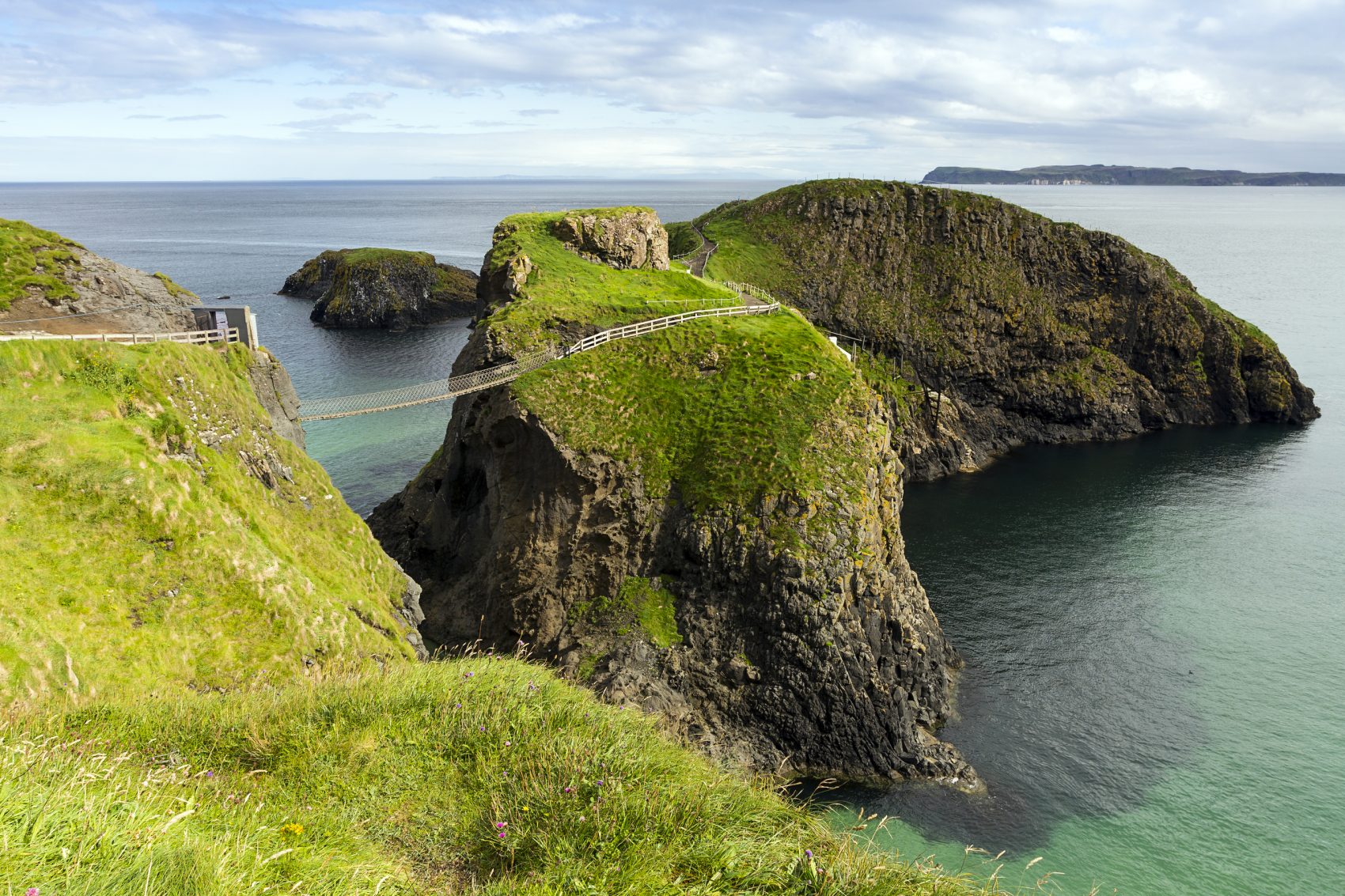 Suspended at almost 100ft (30m) above sea level, the Carrick-a-Rede Rope Bridge is not for the faint of heart. Running from the mainland to the tiny Carrick Island, this bridge attracts flocks of daredevil tourists each year. Erected in 1755 by salmon fisherman, the Carrick-a-Rede Rope Bridge offers an ideal viewing platform to take in the incredible sights of the Causeway Coast. Those brave enough to look down seethe ancient caves and rock faces that line the shoreline below.