Bring out the bunting, prepare the street party, the tea and cakes, flags and commemorative mugs! A Royal wedding is on the horizon, and the world will turn its attention on Windsor castle and the forthcoming marriage of the World's most eligible bachelor, Prince Harry to Meghan Markle.
With the build-up to the big day heading towards fever-pitch, May 19th folks! Now is the time to pack your bags and head to London. Take in and explore all that is royal and regal! So join us on our guided tour around the Royal hot spots of London town!
Where better to start our Royal themed tour than at the most grand of palaces? Can't guarantee an afternoon natter over tea and cakes with her majesty, but catch Changing the Guard. Held every Monday, Wednesday, Friday and Sunday at 11 am. Be warned! Occasionally the ceremony may be cancelled due to other events, so best to check online just in case. Another top tip: it'll be busy so arrive early to make sure you get that perfect picture spot.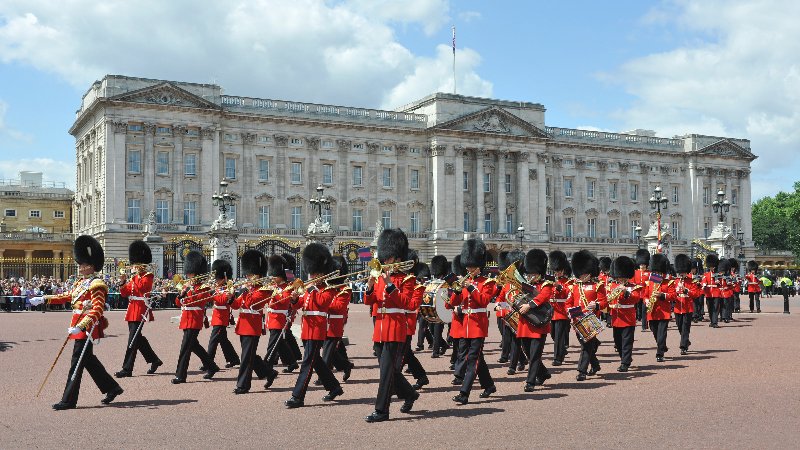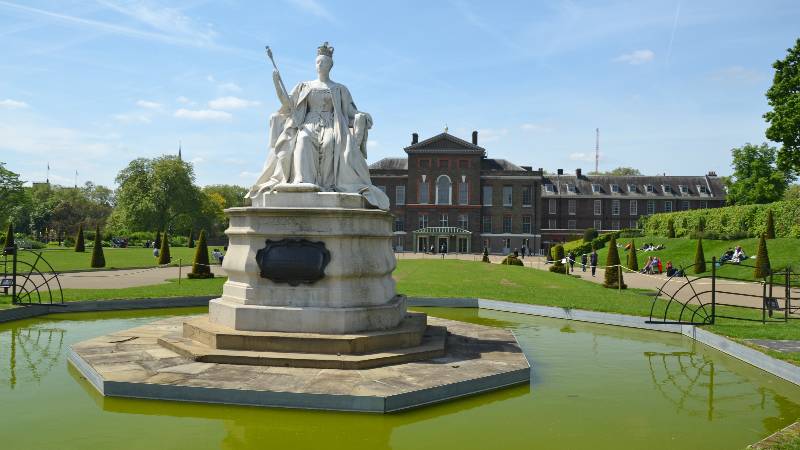 Royal Parks
London has an abundance of parks to choose from, including eight Royal parks, St James's, Greenwich and Hyde Park to name three. They make for perfect places to unwind and if the sun is shining catch some rays. With the kids? Head to Kensington Park and the Palace, also be sure to visit the Princess Diana Memorial Playground. The kids will love it, and it's a fitting memory to the Princess.
Watch your head! And be sure not to scare away the Ravens. Otherwise, the Royals are in trouble, and the crown will fall! So the fable states. This castle, now surrounded by futuristic skyscrapers is home to the crown jewels, so well worth gazing in awe. Prince Harry may be 6th in line for the throne now, but you'll at least be able to see what his brother will one day wear.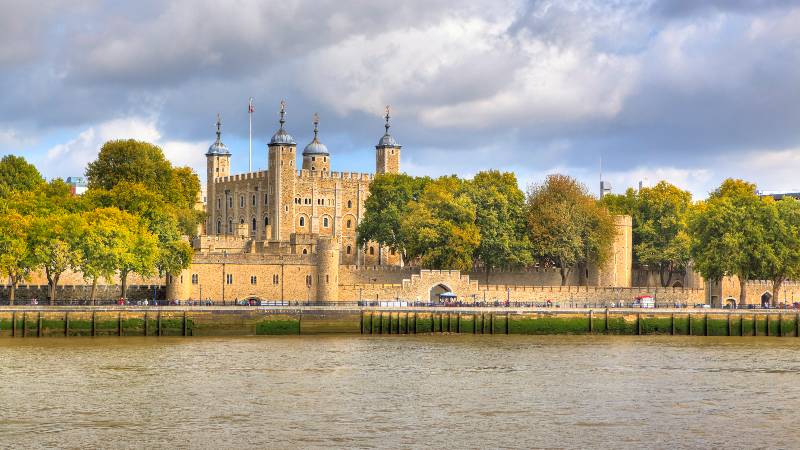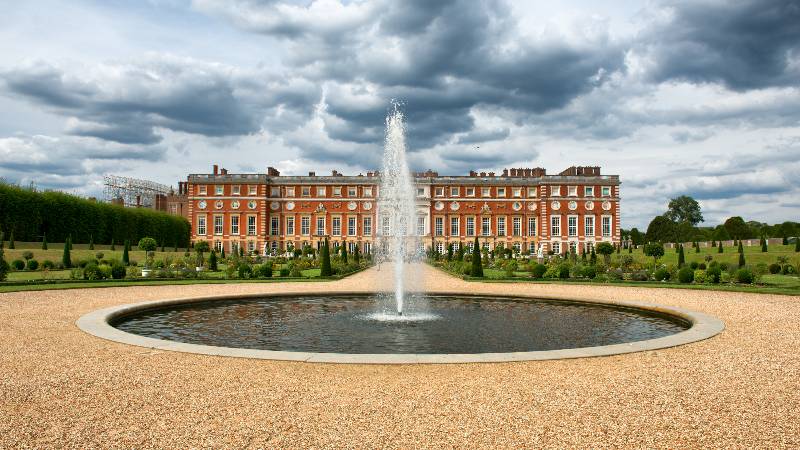 Hampton Court Palace
If you want to venture away from the city, then head to Richmond upon Thames, just 11 miles out of Central London. Here you'll find Hampton Court Palace, once a favourite haunt of Henry VIII, and now a much-visited attraction. I say haunt, as there is supposedly a ghostly figure walking the corridors of the palace. Don't be put off, as the gardens are beautiful and there's a famous maze to explore! Make sure you don't get lost!
One of London's most recognised buildings, St Paul's Cathedral is also synonymous with Royal celebrations and state occasions. This architectural marvel, which may have had a giant pineapple on its top, if Sir Christopher Wren's original plans were taken up, is well worth exploring. Make sure to test out the whispering gallery, and visit the crypt and tombs.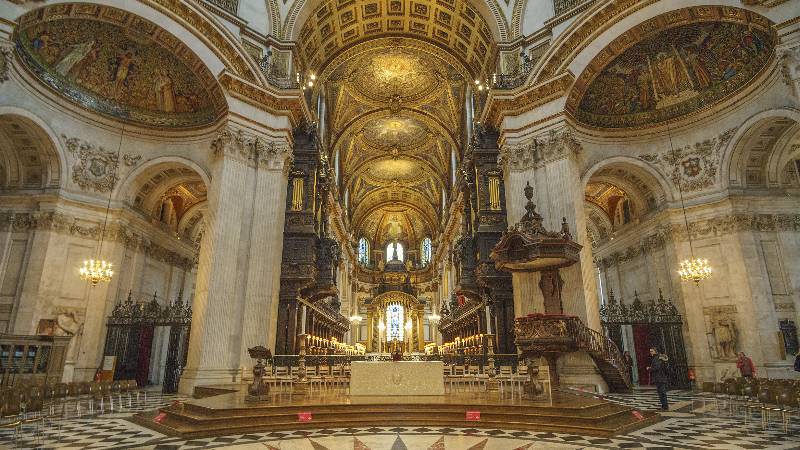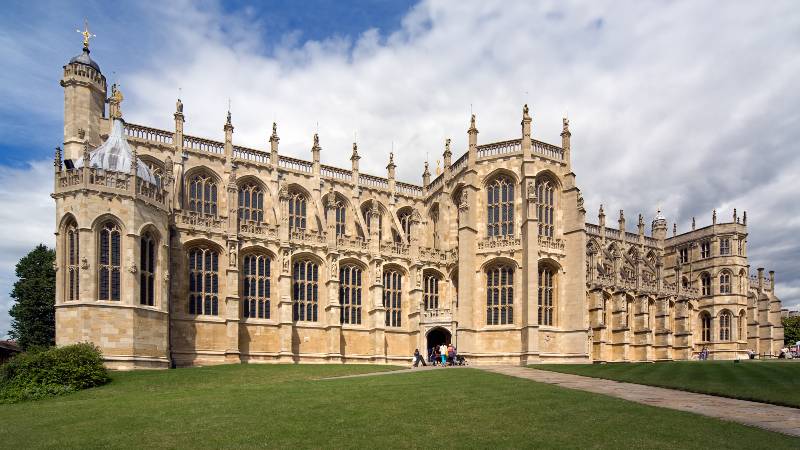 So you didn't get a wedding invite? Me neither! Fear not for you can still check out the venue, exploring this most grand of castles. Walk through the banqueting halls, admire the opulence and discover the rich history of Windsor. While you're there have a peek into St George's Chapel, the venue for the wedding. At least you can picture the happy couple giving their nuptials vows even though you weren't able to physically be there.
So there we are a right Royal tour of London. The perfect way to get under the skin not only of London, but also it's most famous residents. That should keep you busy in the run-up to the big day.
Right, I'm off to find my Union Jack t-shirt, drink tea from my commemorative mug and to put the bunting up!