It's not always possible to travel halfway around the world for a honeymoon – and not everyone wants to, either. If you're looking for a romantic, beautiful destination for a honeymoon but only have a short amount of time, then Venice is a place to consider.
Located in the north of Italy, Venice is reachable from the UK by air in less than 3 hours, and with daily cheap flights to choose from, it's one of the most accessible places to get to quickly and affordably. Check out why Venice is a perfect Mini-moon destination.
Hotels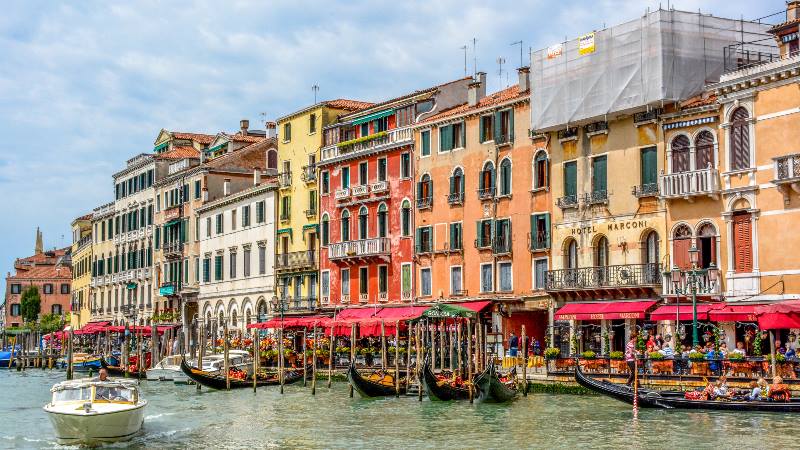 Although hotels in Venice vary considerably in price, depending on what you're after, and whether or not you decide to stay in the old town, you can undoubtedly find some attractive options to suit you.
It's also worth shopping around and perhaps even looking at a mini-moon or romantic break package that includes hotels and flights. Sometimes these can work out cheaper and offer extras, such as a bottle of champagne, a room upgrade, and even discounts on romantic Gondola rides.
For a truly romantic place to stay, the Hotel Bonvecchiati is one we can definitely recommend – located directly on the canal, and offering its water landing for gondolas and water taxis, this stunning hotel is located in the heart of the old town and is a surprisingly affordable option for those seeking a blend of Venetian elegance and modern comfort.
The Old Town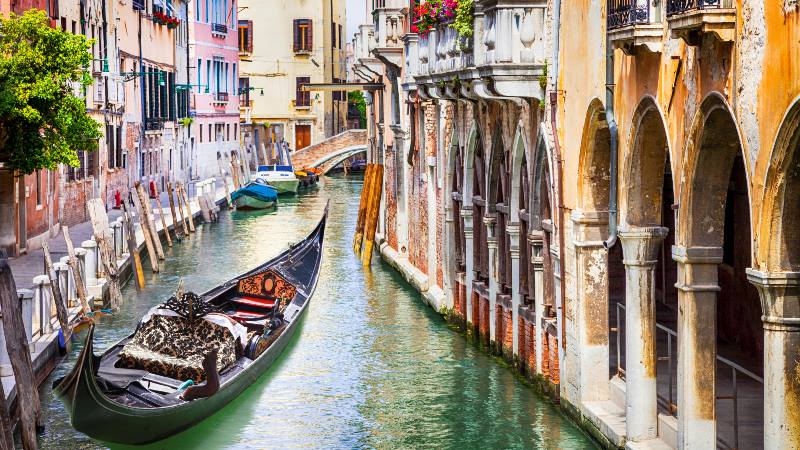 Venice has long held a reputation as one of the most romantic cities in the world. It's easy to see why. From the unique style of the carless old town, the long history, the canals, boutiques, and mouthwatering food. Venice is the perfect place to escape from the hustle and bustle of daily life.
Spend your days walking around the old town taking in the magnificent architecture that makes you feel like you've been transported back in time. Take a Gondola ride through the many canals while enjoying a crisp glass of champagne. Or treat yourself to something from one of the many independent boutiques.
Night in Venice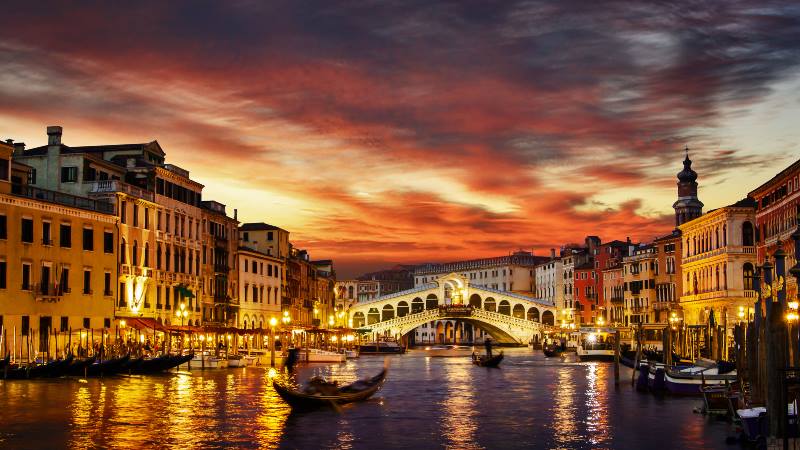 If it's possible, at night, Venice becomes even more magical. Relax with a delicious meal from one of the many local restaurants. Where you can enjoy freshly prepared fish, seafood and meat, as well as pizza and pasta. Accompanied by the most elegant Italian wine. and hospitality. Taking in the views over the canals as the sun goes down. Then tour the city at night, it's a magical experience.
If a romantic break close to home without spending hours on planes and in airports is what you're looking for on your honeymoon, then Venice is a winning choice.
Is Venice somewhere you've recently been for your honeymoon, mini-moon or romantic break? Share your experiences below in the comments – we'd love to hear from you.