Welcome to Dubai, and the start of a very special expo. Yes, the Dubai Expo 2020 started in October, and all eyes turn to the Emirates city that is hosting this special cultural, architectural, and environmental event. With travel opening up, the Expo and the city of Dubai are once more welcoming visitors from across the globe.
The Expo 2020 will be a major reason for visiting Dubai, but what to do and where to go once you've left the exhibition building? You'll want to see Dubai, right? We give you a three-day itinerary of the top places to visit during your stay.
Day 1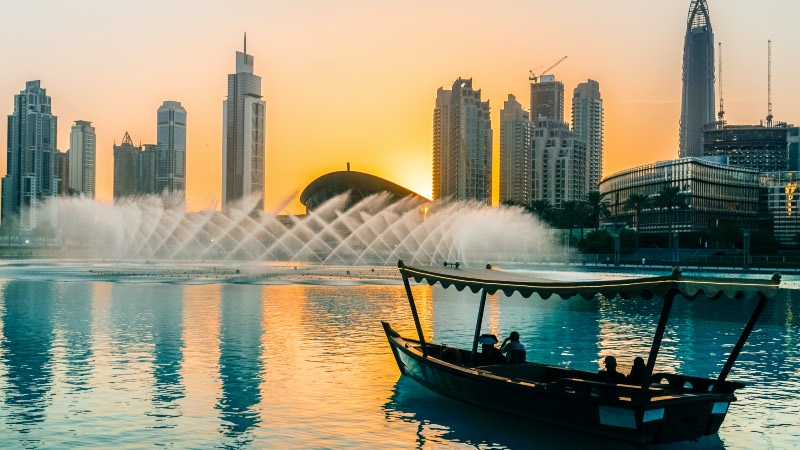 What better way to get your bearings, see the main sights and work out what hits the high notes than a Dubai hop on hop off bus tour. You have two options 24- or 48-hour tickets, and then once chosen, it's on the bus you go. A full loop takes 2 hours, but the beauty is you can hop off at any places of interest or do the loop and go back later to a place that caught your eye. There are 9 stops and you get audio commentary, so that will fill in all those missing details.
Places you can see include: The Dubai Mall, Dubai Museum, Heritage Village and Madinat Jumeirah (for the Burj Al Arab, Wild Wadi Waterpark & Jumeirah Beach). There's even the Dubai Frame, a new and very different experience.
Complete your day with an evening Dhow Cruise, to watch the setting sun and enjoy the views of Dubai from offshore. It's also a romantic way to end a day of hard touring.
Day 2
Time to get under Dubai's skin. There's no better way than a morning visit to the Gold and Spic Souks and the old town of Dubai. You'll have seen it on the bus tour, so head back and explore these markets. It's a thriving area, full of colour, sound, and smells.
For a contrast but still a place worth exploring is the Dubai Mall, your base for the afternoon. It's a shopping mall but also an attraction. There's an ice-skating rink, cinemas and don't forget to head outside and watch the fountain show. Early evening is the perfect time for this, as the lights mix with the sprouting water that's accompanied by music. It's a Dubai favourite.
Then, it's time to tackle the world's tallest building. The Burj Khalifa is next to the mall, so watch the fountains and then head up to the 125 floor for views over the city. It's a spectacular sight from the ground, but even more so from up above! Hope you have a head for heights!
Day 3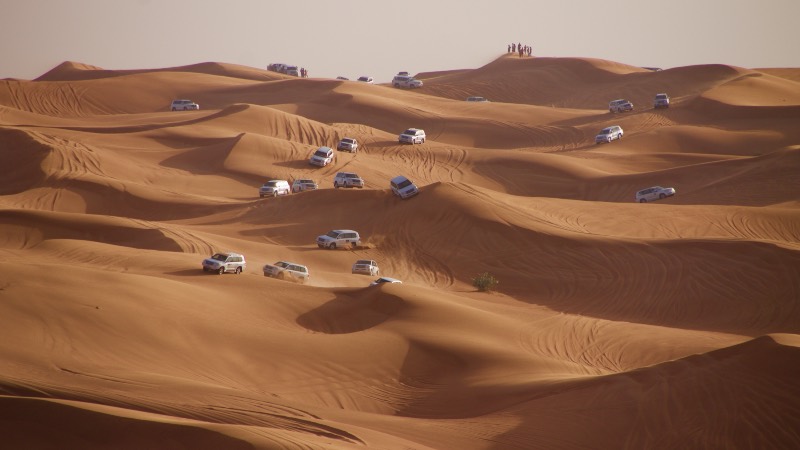 Visiting the Dubai Expo 2020 and exploring the city will be tough going! Lots of walking, all that touring. So, make Day 3 about letting go and having some fun? Oh, and enjoying some screams! Dubai has some of the world's top water parks–Atlantis Aquaventure, Wild Wadi Waterpark and you can even include Ski Dubai, IGM Worlds of Adventure and further afield Ferrari World (it's near Abu Dhabi). Huge slides, unforgettable rides. There's something for all ages and tastes.
As an alternative, you could go on a desert safari. Bounce and zoom around the sand dunes of the Dubai deserts. It's great fun and takes you away from the city skyline for a few hours. There's food and belly dancing too.
Dubai Expo 2020 will be attracting vast numbers to visit the exhibitions, and for good reason too. Add in a few days of exploring, touring, shopping and having fun and, well, it's the ultimate experience in this wonderful city.