Well over a decade ago, I found myself in Amsterdam with my girlfriend as part of a romantic European vacation.  And, because our hotel sat within the famous Jordaan neighborhood, we planned to do the Anne Frank House in the morning and take a Van Gogh Museum tour in the afternoon.  That was, until we saw the endless line wrapping around the Anne Frank House and both started laughing.  Needless to say, we skipped it.  Little did I know that, more than ten years later, I would take a virtual reality tour of the house.
This past August, I once again found myself in Jordaan as part of a business trip.  I really had no intention of visiting the Anne Frank house as I sat in a local café enjoying a gorgeous cup of coffee.  That's when a local rightly pegged me as a tourist and asked if I'd like to take a Virtual Reality Tour of the Anne Frank House, right there at the table.  I took him up on it and this is what I thought about it afterwards, in terms of pros and cons:
Pro:  You Don't Have to Wait in Line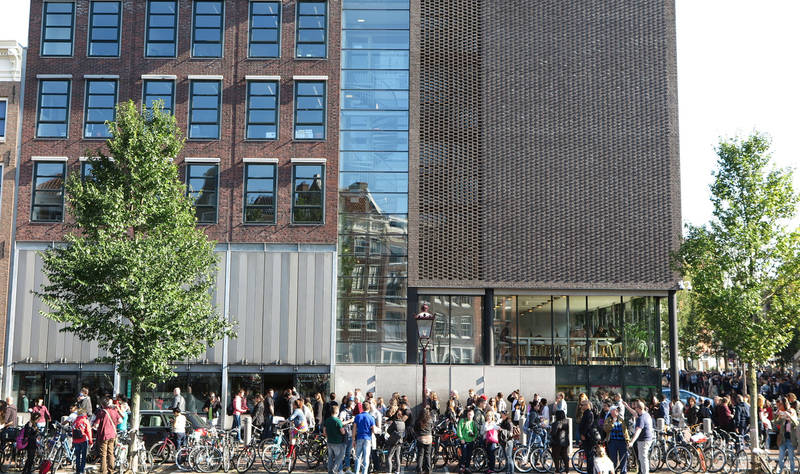 One of the best things about the Virtual Reality Tour of the Anne Frank House is the lack of wait time.  I can't stand waiting in a queue for tourist attractions, even if I really want to see them.  For example, I once skipped a statue of David tour and slept-in instead, all because I didn't feel like staring at the façade of Accademia for 3 hours.  I did return years later and finally saw David in person.  Anyway, ti the case of my VR Anne Frank House tour, the wait time was zero.  And, you truly can't beat that.
Pro:  You Have the Anne Frank House to Yourself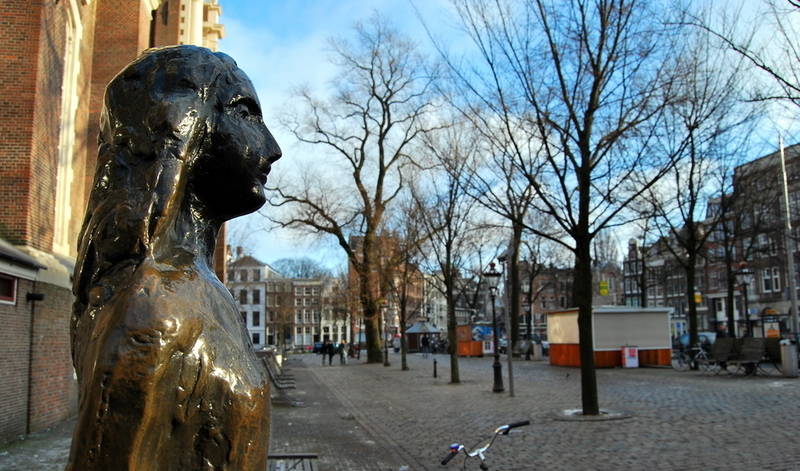 Another perk that I noticed after taking the Virtual Reality Tour of the Anne Frank House came as a bit of a surprise, at first.  Although it seems obvious in retrospect, you get to have the entire Anne Frank House to yourself during a VR tour!  I could walk around the Secret Annex without bumping shoulders with fellow tourists or feeling rushed by the flow of foot traffic.  It seemed as though the Frank family had left for a family outing and I had the run of the place.  For me, that's ideal.
Pro:  You Can Interact with Items inside the Secret Annex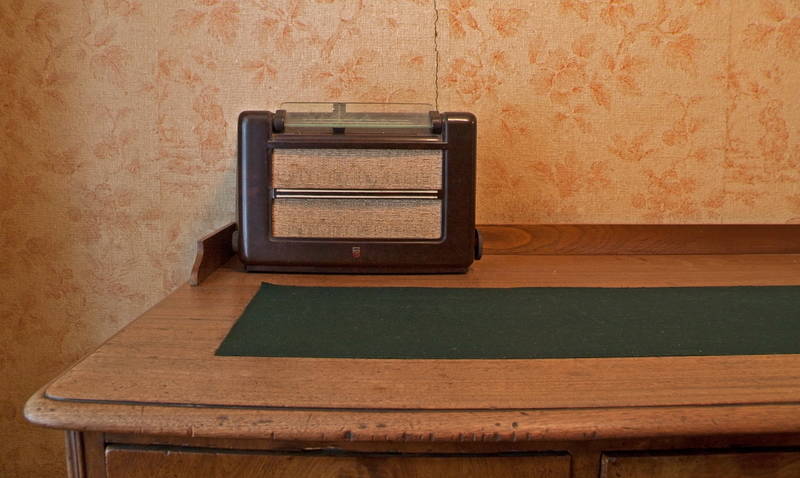 I was thrilled to find that I could pick up and inspect the personal effects of the Frank household once I stepped inside the Secret Annex.  I took family photos off of the wall and drew it closer to my face for a closer look.  Then, I picked up a pair of binoculars that were used to keep a lookout for Nazi soldiers.  And, perhaps best of all, I discovered that I could actually pick up Anne Frank's diary.  The interactions made the whole experience that much more realistic.
Pro:  It Only Takes 25 Minutes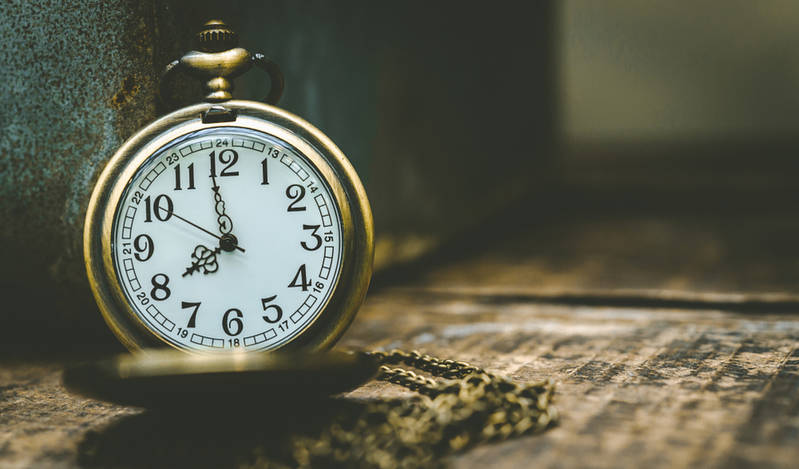 I have no idea how long the actual Anne Frank House tour lasts.  I mean, the Secret Annex doesn't represent a super-comfortable, spacious living situation; so it can't be that long.  Additionally, from what I've read, many individuals have become claustrophobic while exploring the home.  For me, that doesn't sound like a good time.  I found the 25-minute duration of the Anne Frank House virtual tour to be just about right if you want to get in and get out.  Admittedly, the annex did seem small in virtual reality, as well.  But, the warm breeze sweeping through the open-air café kept me grounded in actual reality.
Con:  You Can't Really Say You've Been inside the Anne Frank House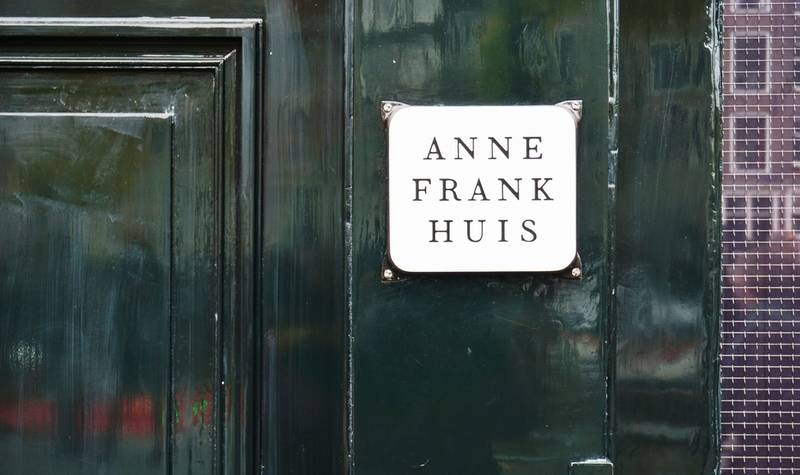 Other than the early, minor difficulties of getting oriented in the V.R. world, the only con related to the Anne Frank House Virtual Reality Tour is that it's not the real thing.  You can't tell someone you've been in the Secret Annex from The Diary of Anne Frank.  I mean, technically, you could say you've been in the Anne Frank House; but, I think that would come off as rather deceptive.  In any case, the V.R. tour didn't cost much, took very little time, and served as my introduction into V.R. technology, which I thoroughly enjoyed.
Hey there!  Have you ever taken a virtual reality tour?  If so, please tell us about your experience in the comments!