You've heard the song, haven't you? 'Tiptoe through the tulips with me' Well if not, a day at Keukenhof and you'll soon realise how apt that song really is! Gaze out, and you'll see a sea of colours and more tulips than you could ever imagine. 7 million or so – that'll save you counting! There are many wonders of the world, all worthy of such praise. Maybe Keukenhof should be added to that list? It's that special.
Here's our guide on how to make the most of a day at Keukenhof – an extraordinary place.
1. Get set, or you'll miss it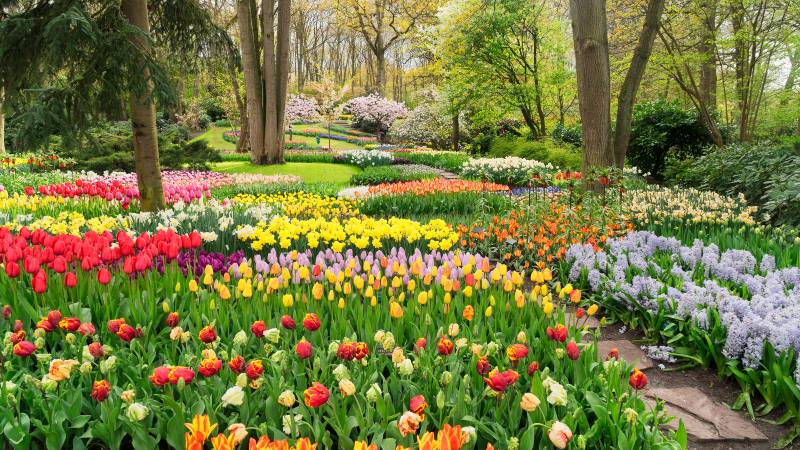 Most importantly, you really don't want to miss seeing them, smelling them – you get the idea. Being a spring event the season is short (max 7 weeks!) so get your tickets early! It's an event that runs from late March to early May with the peak viewing time being the middle of April. Really, don't delay, get planning now!
2. It's easily accessible from Amsterdam or any Dutch city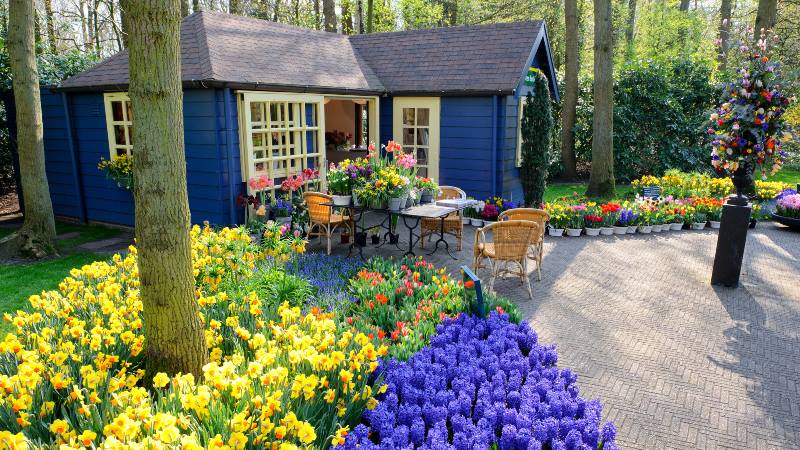 You don't have to stay close by as Amsterdam is an hour away! So visit the capital and head out for a day among the flowers during your stay.  Or if you're staying in another of Holland's major cities like Eindhoven, Rotterdam or The Hague, then you can easily access Keukenhof too. So no excuses, there's no way you can miss out and enjoy a day out.
3. Take your time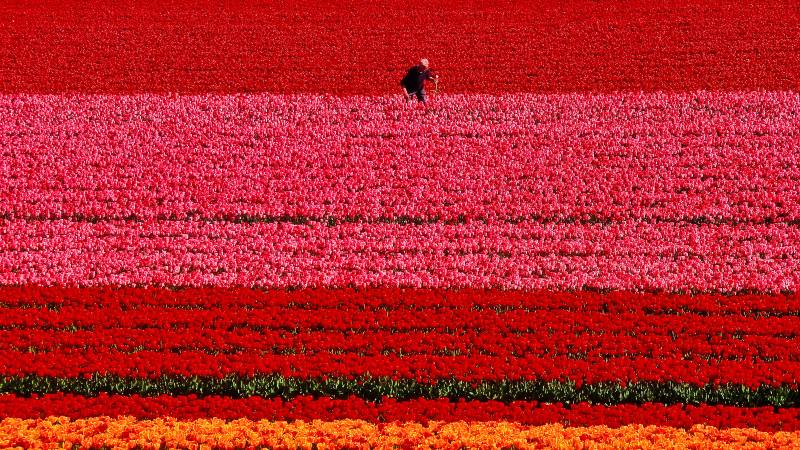 Why rush? You're there for the day. Stroll around the displays, soak it all in! There's plenty to do while there. You can take a guided tour, go on a whisper boat through the tulip fields or take to two wheels and cycle around the site. You'll also find, depending on the day you visit, activities and events running. This will include a Rose Show, Dutch Heritage Weekend and specific flower displays. Plenty to keep anyone occupied.
4. Flowers, flowers and more flowers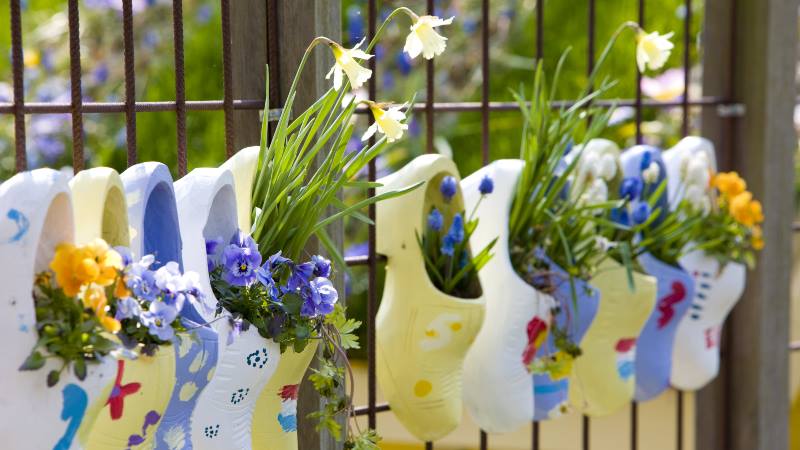 When you visit Keukenhof, you'll soon discover that there is more than just tulips to see. There are different gardens to please any green-fingered person.
Bulbs and Bikes garden – It's a Dutch tradition – get an authentic selfie in this garden.
Reconnection garden – It's back to nature here – sustainable materials at its core.
Tropical Beach garden – Chill out here, think palm trees and a tropical atmosphere
Culture garden – The power of colours, rituals and celebrations from around the world
Green tea garden – From herbs to chocolate mint plants. Enjoy a cuppa in the greenhouse
Cottage garden – Indigenous plants and flower providing enjoyment.
Mystical Garden – Make contact with nature in this garden. Time to soothe the mind and body
Red Romance garden – Time to share the love! It's called the 'Bridal lane' after all!
Phew, that's a lot of gardens to explore. All with different themes, all inspiring. You'll also find sculptures and other works of art throughout the garden so keep those eyes peeled in all directions.
There's a reason why this place is called the Garden of Europe, it'd beginnings dating back to the 15th century, so you can be assured that its title is more than worthy. A day at Keukenhof is a special day where you get to see nature show-off! All you need to do then is show it off to others!