At 828m metres, 2717 feet, and more than half a mile tall, keeping Dubai's Burj Khalifa – the world's tallest building – spick and span is no walk in the park.
Three times the height of the Eiffel Tower and twice as tall as New York's Empire State building, Dubai's Burj Khalifa pierces the sky, standing proud as the world's most impressive build to date. Spotted from more than 95 kilometres away, the Burj Khalifa, like much of this ambitious United Arab Emirates city, is testament to the skills, work ethic, and vision of the residents of this inconceivably lavish metropolis. Perhaps the most impressive of Dubai's patrons, though, are the brave souls that clean the Burj Khalifa's 24, 000 windows from the bottom down each day.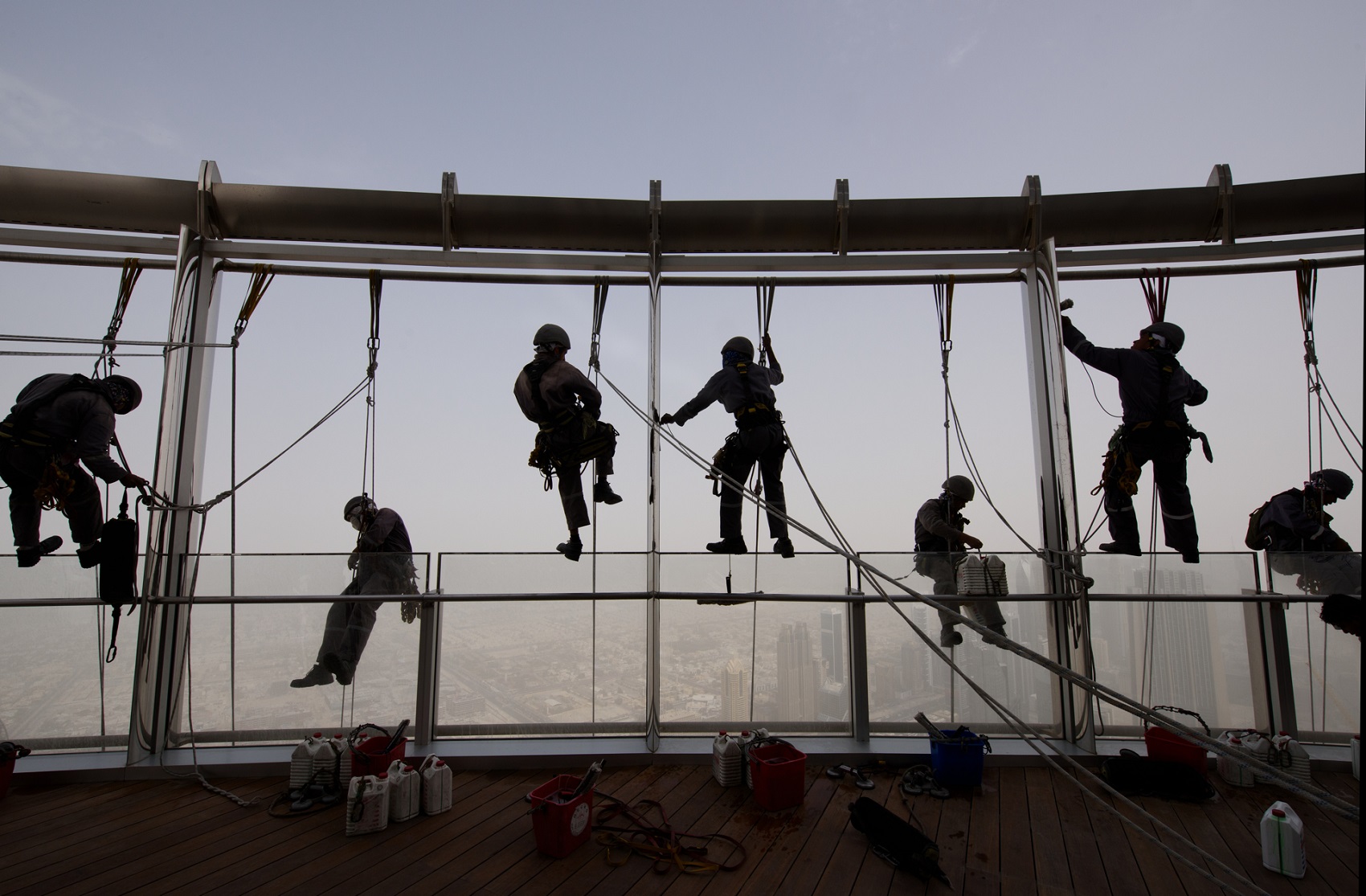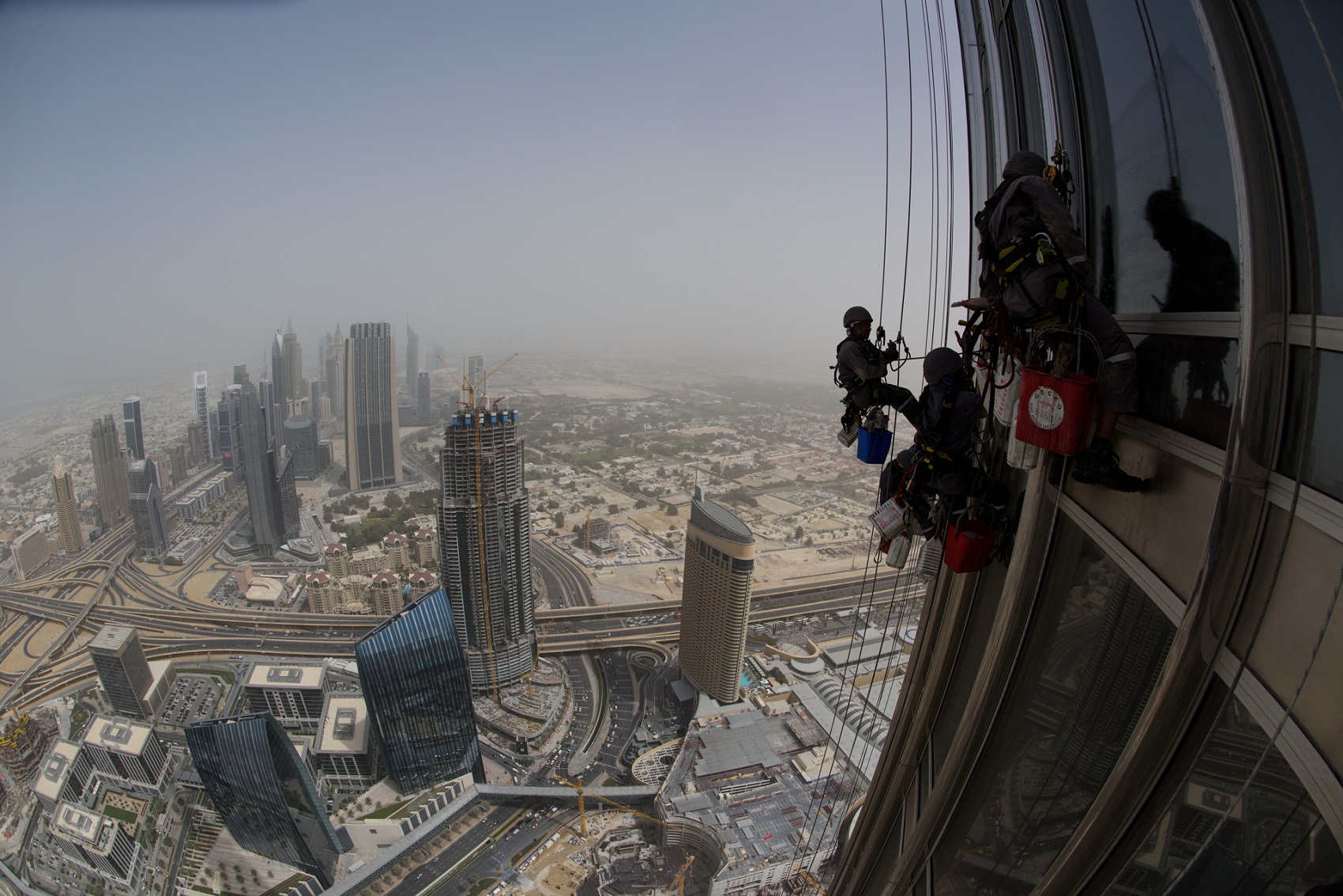 Just chilling on the side of the world's tallest building, no biggie: Joe McNally.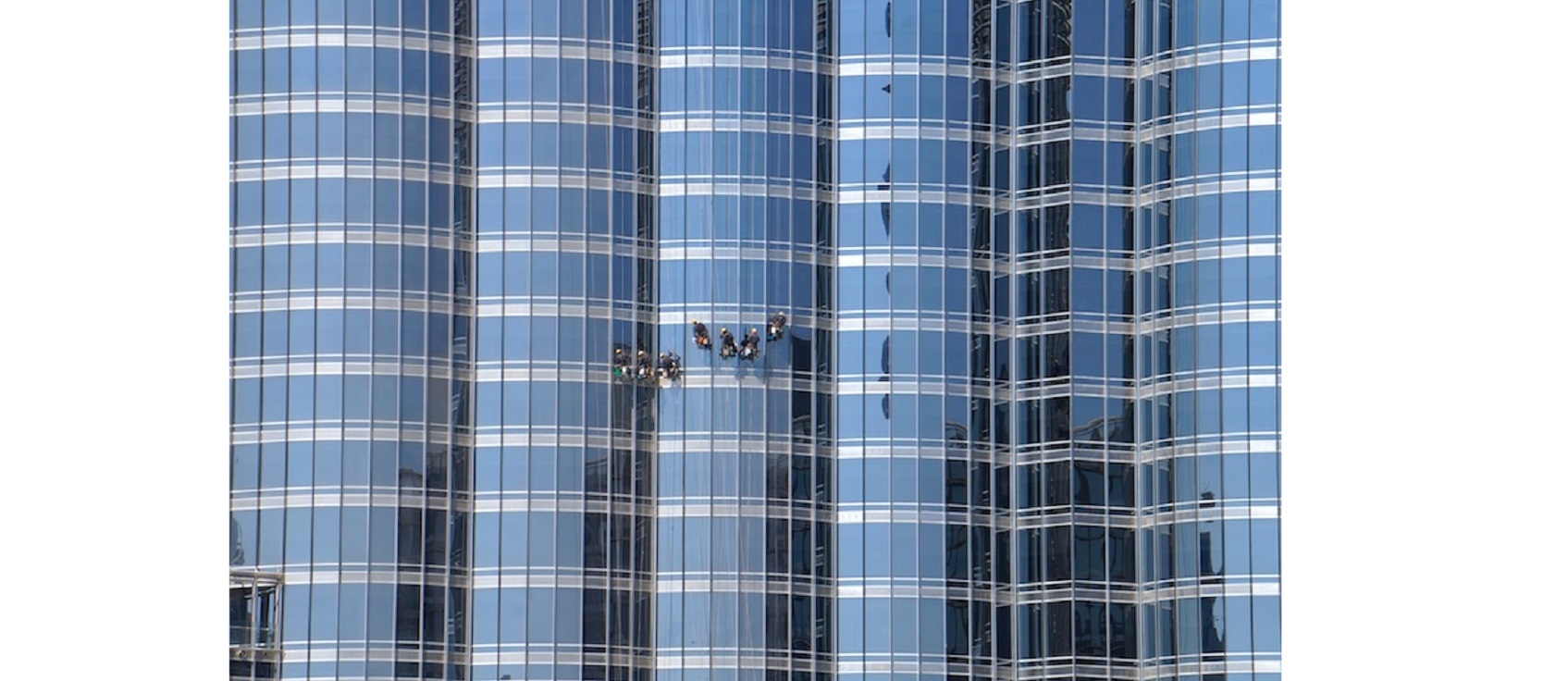 Working from heights of more than 2,000 feet, it takes a team of 36 window cleaners a total of three months to clean the tower's reflective windows. If that's not enough, once they're finished cleaning the 24,348 windows, they ascend back to the top to start the process all over again. We don't envy them, but someone's got to do it.
This clip from the BBC's Supersized Earth shows the death-defying window cleaners doing their thing.
Let's just take a moment to appreciate these guys. If you're ever having a bad day, count your blessings. At least you're not dangling over the side of the world's tallest building with just a bucket of soap and a squeegee, a rope harness the only thing stopping you from plummeting to your death.
Shout out to the bravest window cleaners ever!