Not everyone would want to take a tour of the world's best theme parks.  But, for those that enjoy a good roller coaster, such as myself, there exists a nagging curiosity about international amusement parks. What are they like?  Will I see the same characters?  Do they have different rides?  Well, let's get those questions answered as we take a fantasy tour of the world's best theme parks!  So, come on and travel with me across 5 different continents in search of the fastest rides, most imaginative theming, and our favorite characters!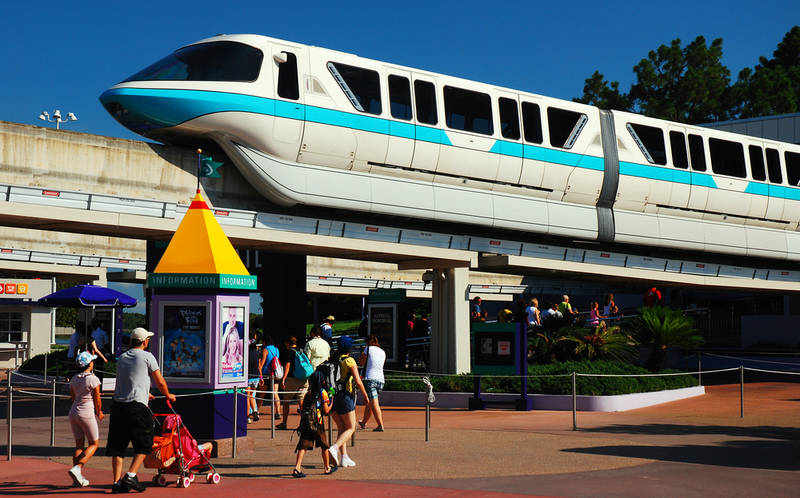 We might as well start at the most visited theme park on Earth and find ourselves some Walt Disney World tickets.  On average, over 50 million people descend on Orlando, Florida and walk through the magical gates of Disney's flagship amusement park.  For my part, I'm more interested in what Walt Disney World Resort offers that the original does not.  And, although I've never been there, it seems like there's a lot.  For starters, you'll find 2 different waterparks, 4 golf courses, the ESPN Wide World of Sports Complex, and over a dozen themed hotels. But, more importantly, I really can't wait for the Star Wars: Galaxy's Edge theme park to open in 2019!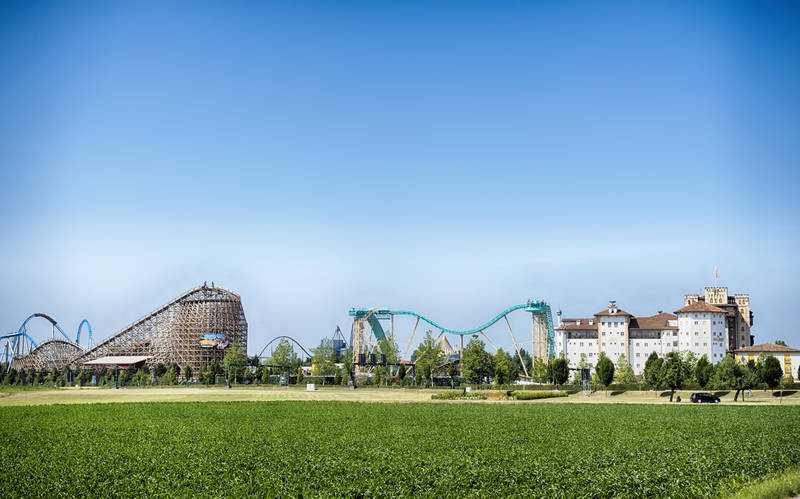 The United States might be known as the land of theme parks; but, this wouldn't constitute a fantasy tour if we stayed stateside for the whole trip.  So, we'll cross the pond and head towards one of Europe's most popular theme parks:  Europa-Park!  Europa-Park stays true to its name by presenting areas with country-based themes.  Take the Flight of Icarus in Greece, ride Whale Adventures in Iceland, or hop on the Flying Dutchman in the Netherlands.  As the largest theme park in Europe, there's even room for themed areas based on works by the Brothers Grimm and the popular children's book:  Arthur and the Minimoys!  Plus, thrill-seekers will find over a dozen roller coasters, making Europa-Park one of world's best theme parks!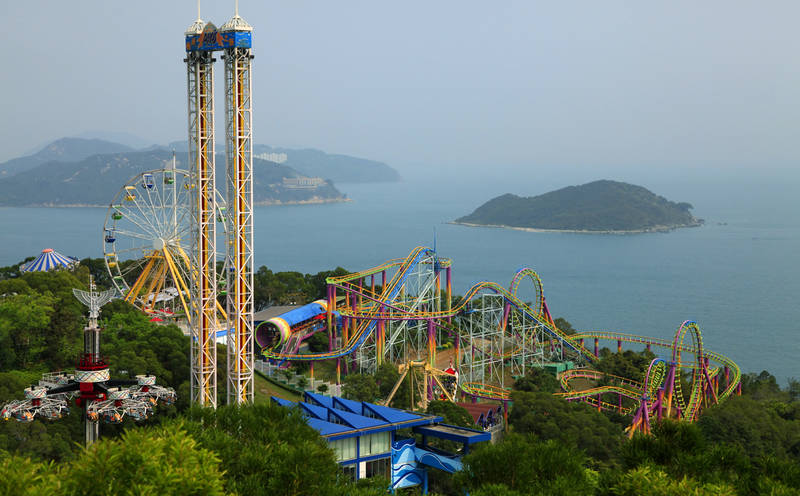 Continuing our eastward journey around the globe, we land in the cosmopolitan financial hub of Hong Kong!  And, we wouldn't consider a Hong Kong trip complete without a visit to Ocean Park!  It's a zoo, aquarium, and amusement park all rolled into one!  With over 80 attractions and rides, including 4 roller coasters, it'll take us longer than a full day to truly see and do it all.  Education and wildlife conservation remain one of the main focuses of Ocean Park.  And, this is evident during several of the Ocean Park's exciting shows featuring animal performers.  Hopefully, we can schedule our Ocean Park trip around one of their 5 major annual events.  The park is especially well-known for hosting the largest Halloween party in Asia!  Sounds fun!
Dreamworld  in Coomera, Australia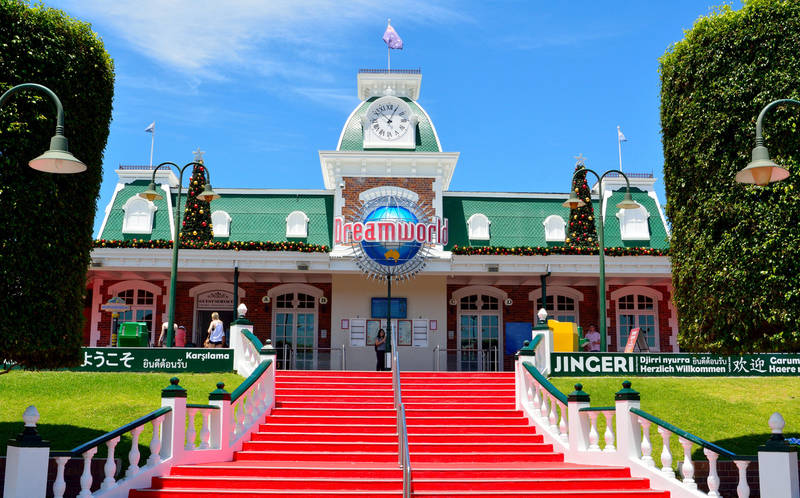 Any tour of the world's best theme parks requires a stop at Dreamworld on the Gold Coast of Australia!  With 9 different themed areas, 5 roller coasters, and several animal exhibits, this theme park and zoo reigns supreme in Oceania.  Plus, a recent deal with DreamWorks means you can hang out with Shrek, Po the Kung Fu Panda, and those mischievous penguins from Madagascar.  Kids will enjoy playing inside Wiggles World, which is based on the hit ABC-TV show, The Wiggles.  And, because Dreamworld is a theme park and zoo combo, you can even feed a tiger or crocodile.  That is, after you hit nearly 4 G-forces on Pandamonium, the only ride thrilling enough for Kung Fu pandas!
Beto Carrero World in Penha, Brazil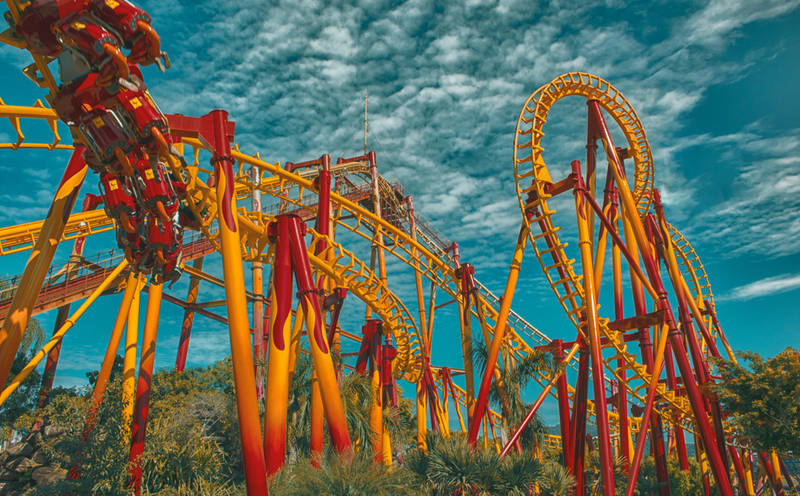 Well, we've made it back to the Americas and we're almost home!  Our one stop in South America comes in the form of Beto Carrero World.  Beto enjoyed significant fame as an entertainer and businessman.  And, perhaps the most important piece of his legacy survives as a modern theme park in Penha, Brazil.  Home to 4 roller coasters and 3 water rides, Beto Carrero World also partnered with both Universal Studios and DreamWorks to allows the park to promote well-known movie characters.  Travel through the Darkness Portal as you try to cope with various scenarios from The Exorcist and Texas Chainsaw Massacre.  Or, burn rubber at the Fast and the Furious show!  From its humble beginnings, Beto Carrero World now draws more visitors than any theme park in Latin America
Disneyland in Anaheim, California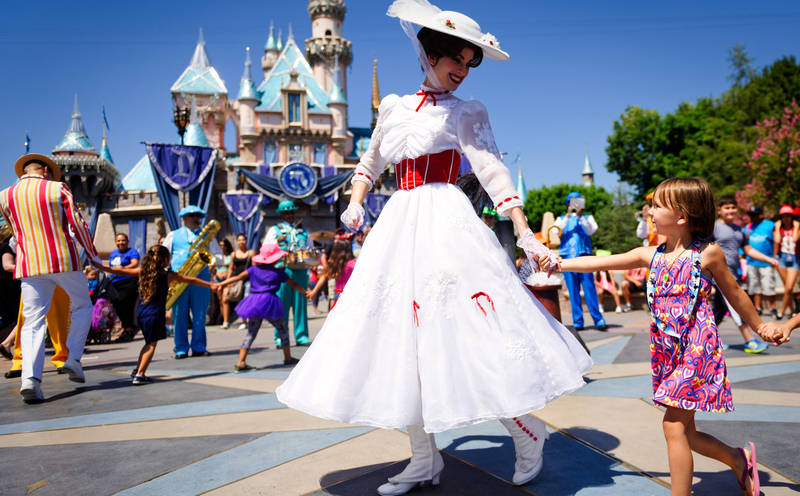 You can't beat the original.  I literally grew up on the same street as Disneyland and no one could ever convince me that a better theme park exists.  Disneyland is the first, the best, and the most authentic realization of Walt Disney's dreams while he was alive.  Need I say more?
Hi there!  Do you think we forgot to mention one of the world's best theme parks?  Let us know in the comments below and we'll add it to the list during our next update!