Paphos: Are you one of those who likes the sun but also enjoys visiting ancient ruins and finding out about the culture of a destination. If so, then Paphos (Pafos) may just be the place for you!
It's a destination that offers summer and winter sun with a very large dose of history and culture to add to the Cypriot flavour. Therefore, if you are considering a trip away this autumn/winter, you can't go far wrong with a trip here.
The capital of western Cyprus is a place which can claim some hefty historical detail. You have the 4th century Tombs of the Kings to a dramatic Byzantine castle that looks out over the sparkling waters. Oh, and it's the birthplace of the goddess Aphrodite! Add to a beautiful old harbour, great food, and it's easy to see why so many flock here.
We'll leave the beach behind for a while and venture around the historical and archaeological places to visit during your stay.
The historical attractions tour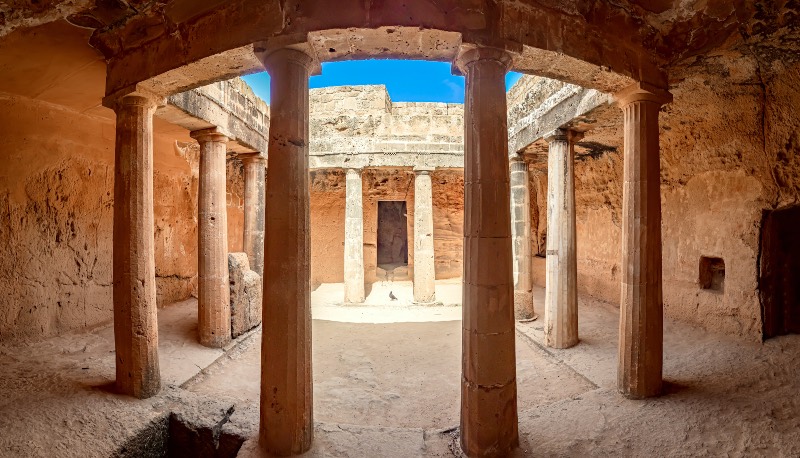 There are several key places to explore during your stay here, each providing you with a detailed look at the history of the area. There's no order to visit these, but they are all worth checking out.
· Pafos archaeological site – a visit to the ancient city, where excavation works continue to this day. There are also some wonderful mosaics to see and the ruins.
· Tombs of the Kings – Underground tombs and chambers to explore here dating from the 3rd century BC!
· Hrysopolitissa Basilica – Explore the foundations of one of Paphos' largest religious structures.
· Sanctuary of Aphrodite – Another World Heritage Site. There are many here! You will also find an onsite museum to help fill in all the missing details.
· Pafos Castle – It may be a small fort that guards the harbour entrance but is still worth exploring.
The list of archaeological delights goes on and on! There's no mistaking that Paphos is a starting point for exploring some fascinating and exquisite places. Time, though, to put on the swimwear and head for the beaches.
Time to head for the beaches
Let's check out some of the top beaches, as after all, this is what you're here for! We've picked out a few for you, one which is family orientated.
· Alykes beach – a brilliant spot for families with rock pools
· Faros beach – an exposed but sandy beach. You'll need to have a car or bike to reach here.
· Paphos Municipal beach – This isn't your typical sandy beach. It's paved and has walkways. However, it's a pleasant spot for diving and the water is sparkling clean.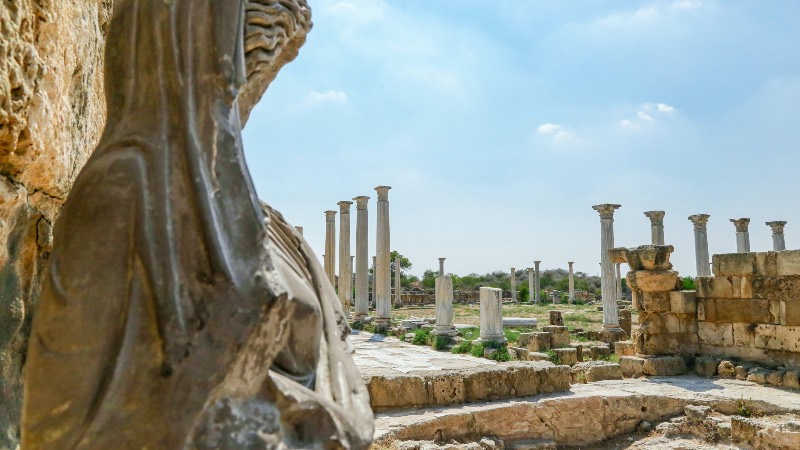 You also have the options of exploring further afield to places like Kykkos Monastery, the Famagusta ghost town and even a visit to Nicosia. Each of these places will again add extra value to your holiday.
It's clear that Paphos is much more than just a sun seeking resort town. There are treasures to be found, and areas of historical interest to explore. Spend time at the beaches but be ready to head back in time.