In the modern world of Airbnb and TripAdvisor, holiday rentals are always looking for an edge, something that sets them apart from the thousands of other hotels out there. These nine spots have done just that. Whether it's the novelty factor, innovative design or the unbelievable location, we know you'll be talking about each of these charming unusual stays long after you check out. Your dinner party small-talk is sorted.
1. The Giraffe Manor, Kenya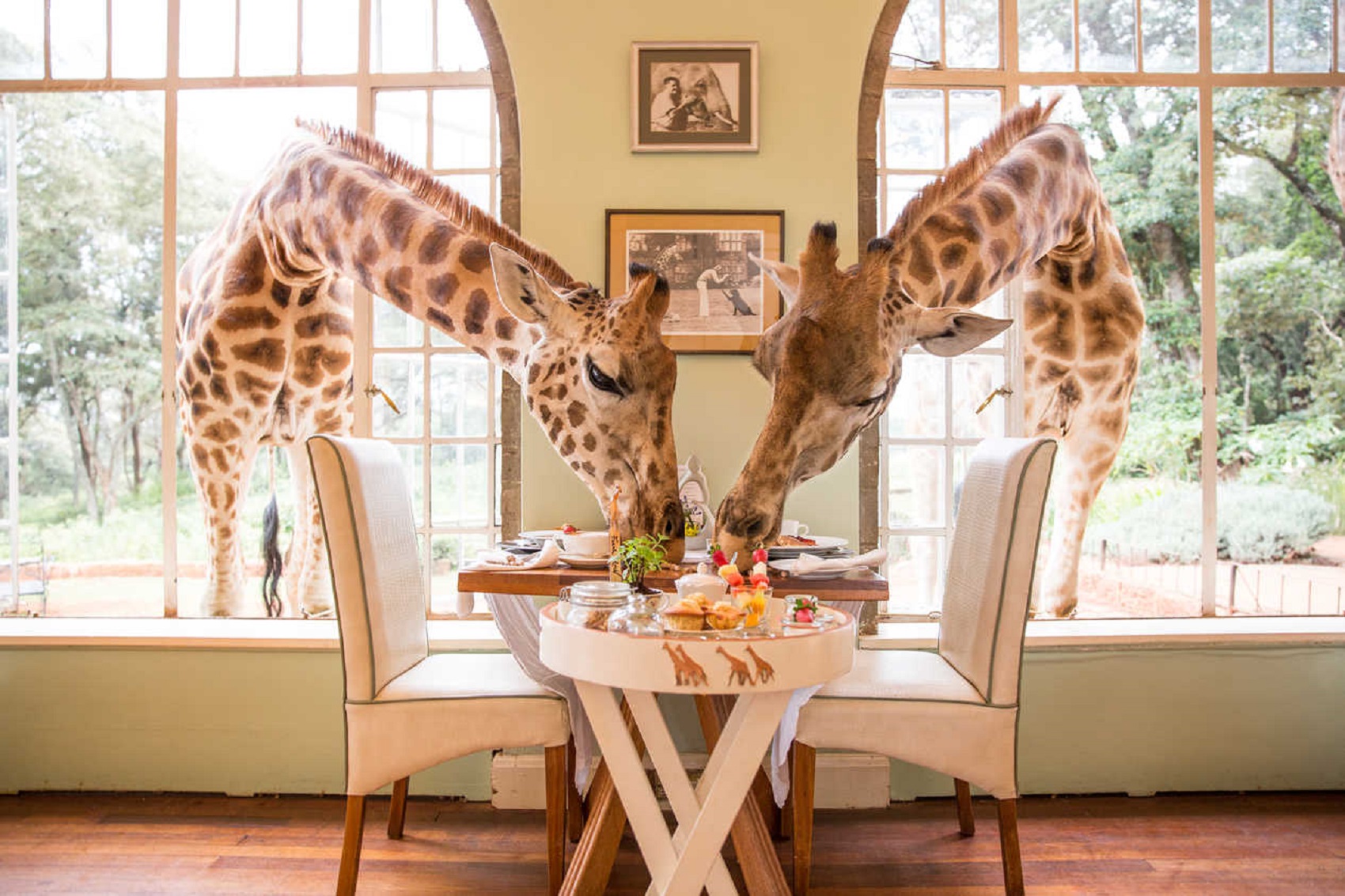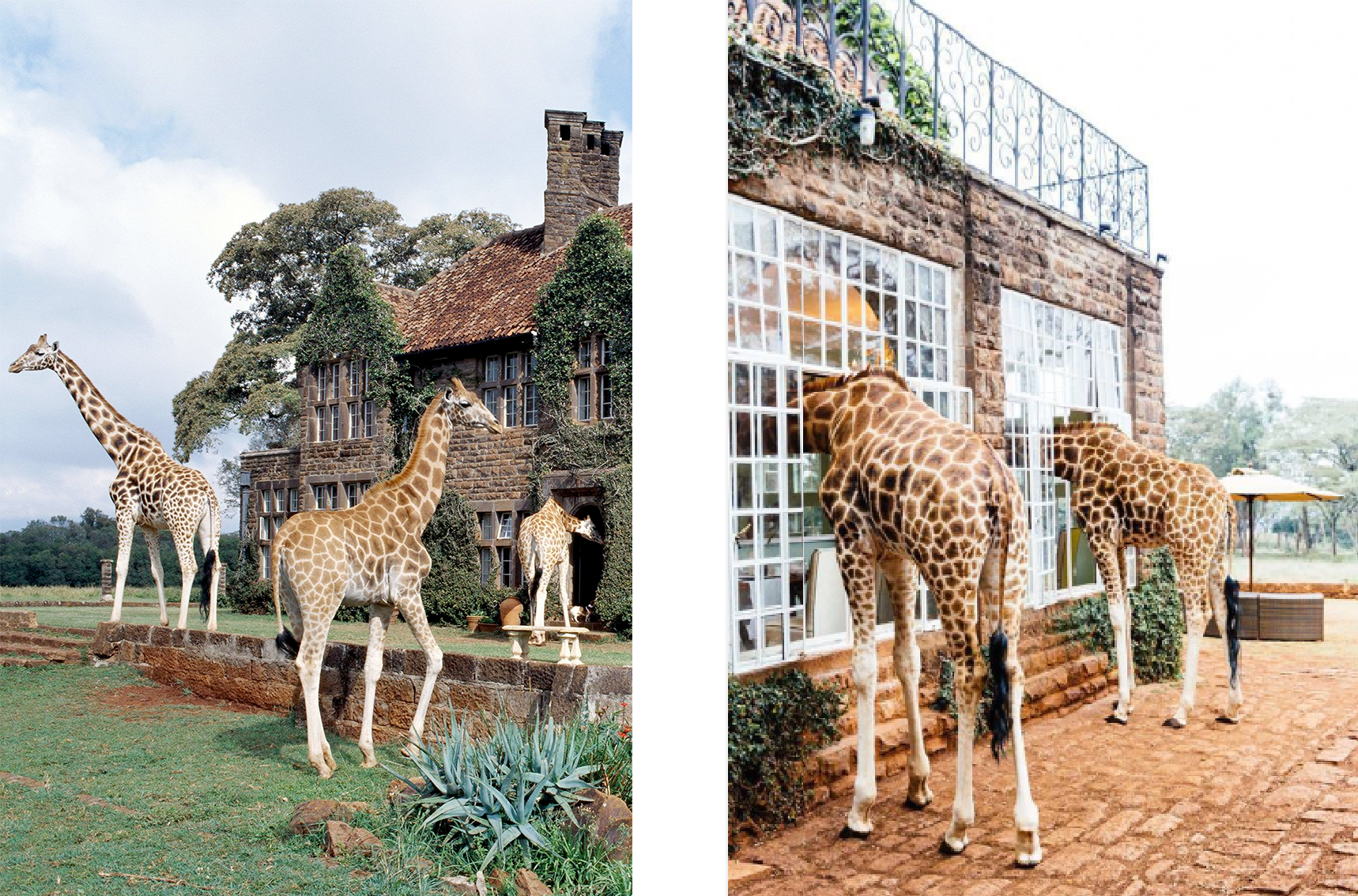 A colonial-era mansion in Kenya's Nairobi boasts exciting culinary experiences, charming and sophisticated rooms, excellent service and a herd of Rothschild giraffes … as you do. Born from a desire to find a home for this endangered herd, the Giraffe Manor welcomes both giraffes and humans alike to its doors. Enjoy mealtimes with these charming creatures and roam the Manor grounds to see the giraffes, wart hogs, impala and tons of birdlife in their natural habitat during your time here. Where do we sign up?
2. Sorrisniva Igloo Hotel, Norway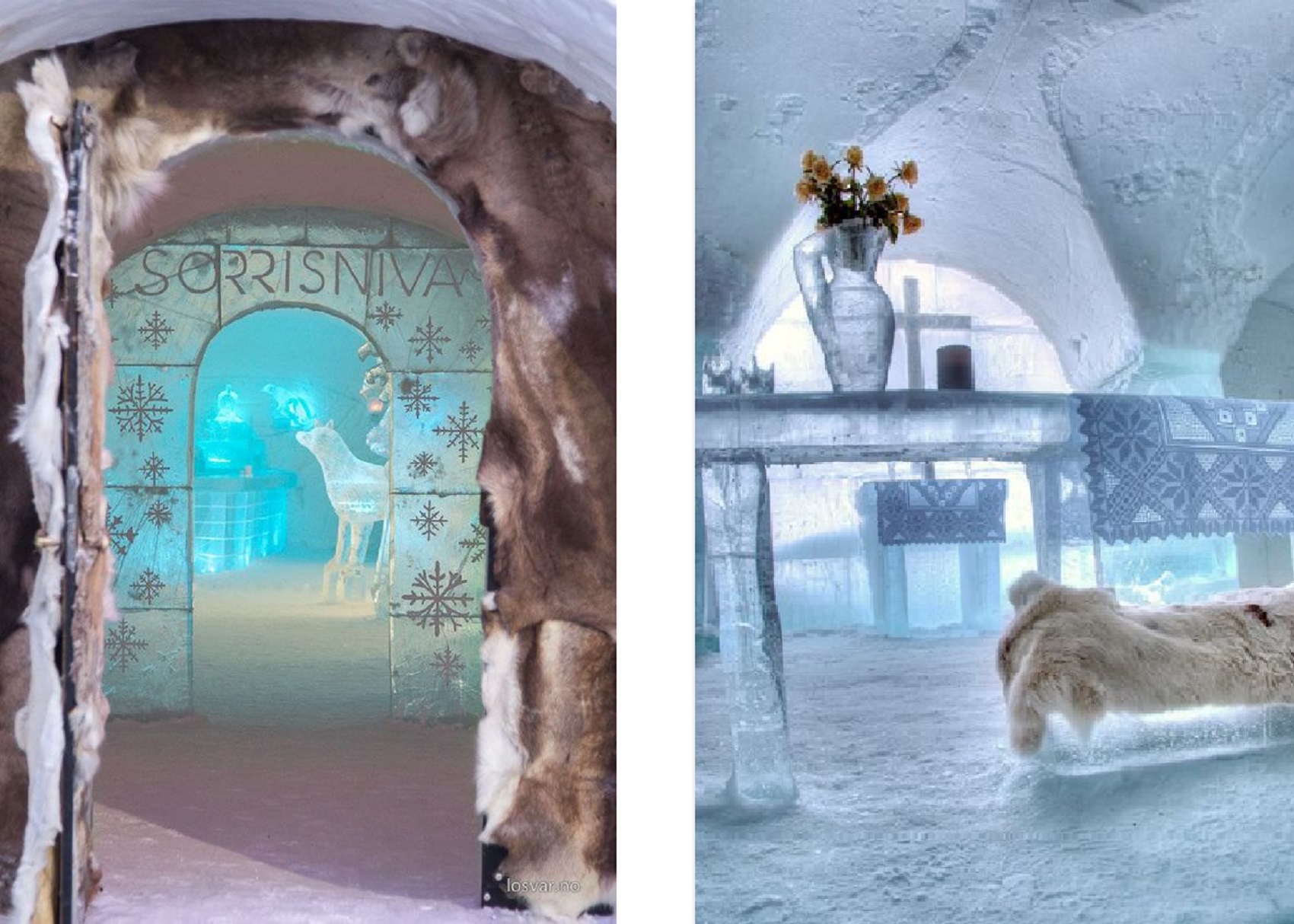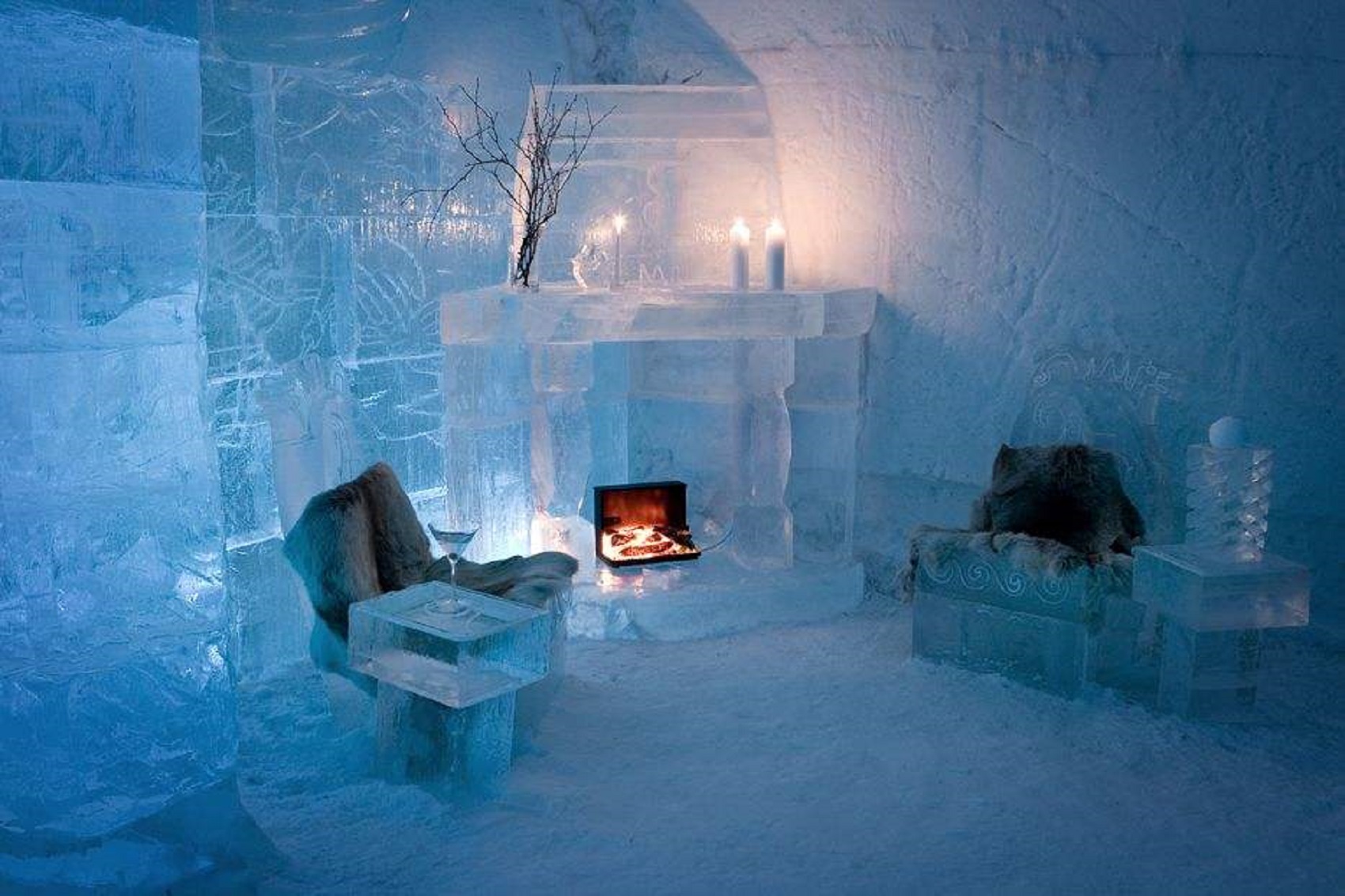 Built entirely of snow and ice, – yes, even the beds – the Sorrisniva Igloo hotel is the real-life equivalent of Elsa from Frozen's ice palace. Complete with it's own ice gallery and ice chapel (for those who fancy a proper white wedding), Sorrisniva is crafted and redesigned annually, so even regular visitors are kept on their skates here. Set in the fairytale surroundings of the Alta River, this icy igloo gives a remarkably warm welcome.
3. Attrap Reves, France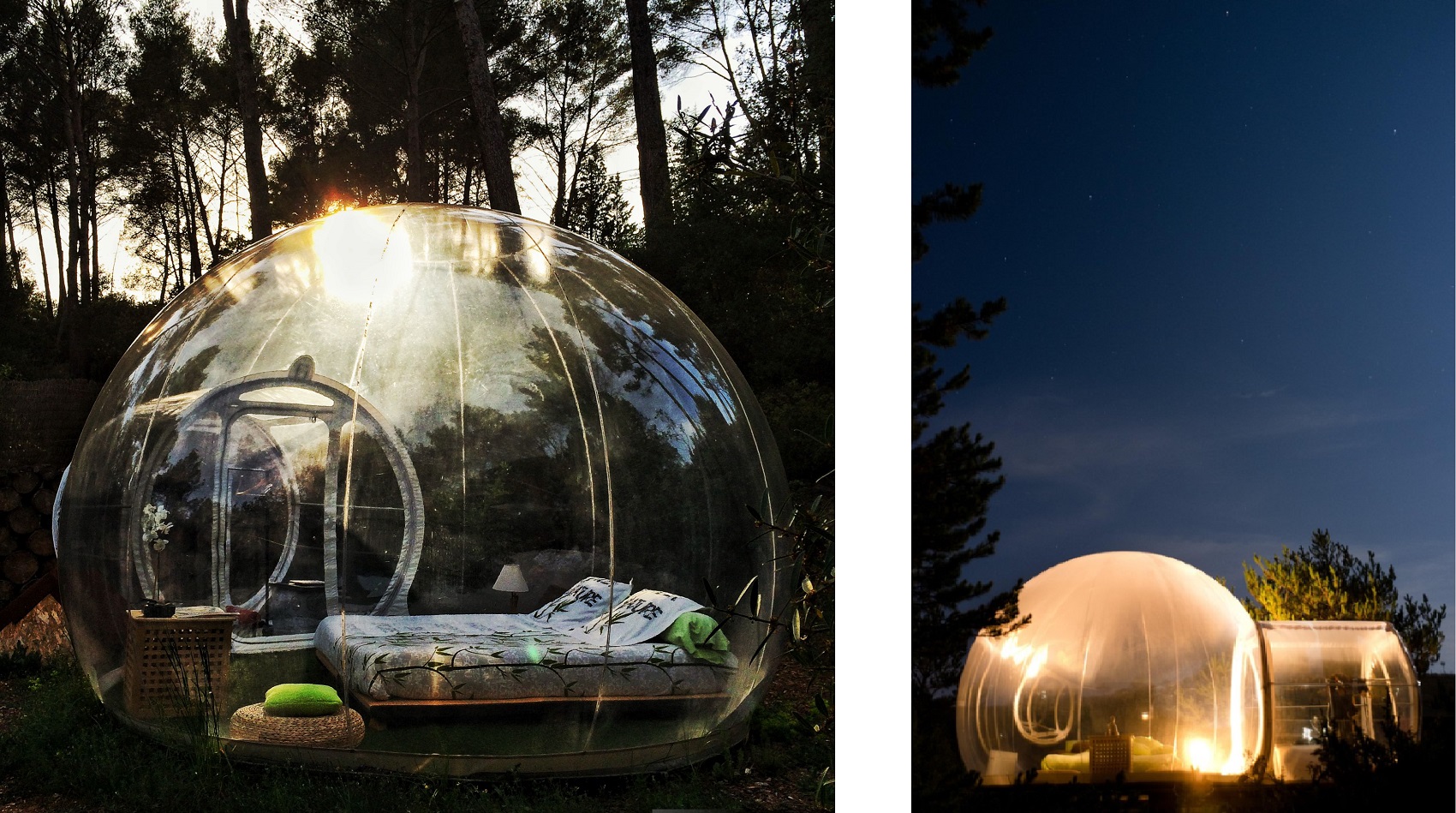 At Attrap Reves, you really can live in your own little bubble. Situated in five of France's most scenic locations including the lavender fields in St Maime and the hilltops of La Bouilladisse, these hotel bubbles let you appreciate nature in all it's glory. Depending on which 'room' you opt for, these fully furnished transparent pods are kitted out with complimentary telescopes, a table and chairs and hammocks, with Champagne and jacuzzi time available on request. This takes glamping to a whole new level.

4. V8 Hotel, Stuttgart, Germany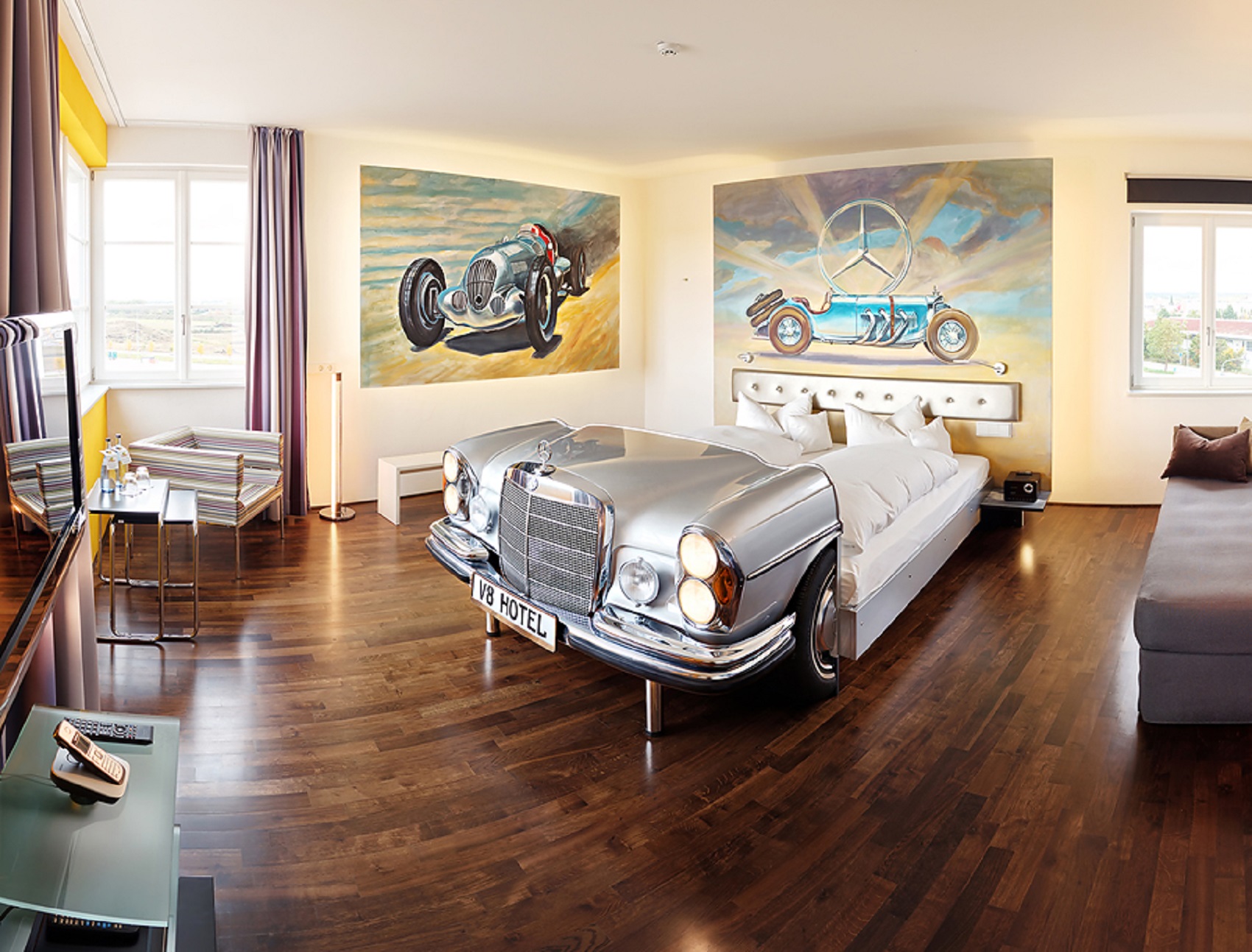 In the heart of Germany's motor-crazy region of Stuttgart, lies a hotel that lives and breathes cars. The exclusive V8 HOTEL boasts ten different suites all themed around a profound moment in car history. From the Racing Room to the Drive-In Cinema suite, every single element of this hotel has been crafted to perfection, decorated with genuine car parts, memorabilia and imaginative interior architecture designs. The one time it's okay to fall asleep behind the wheel, the charming V8 HOTEL takes hotel stays up a gear, and car enthusiast or not, we know you'll be impressed.
5. The Boot Bed'n'Breakfast, Tasman, New Zealand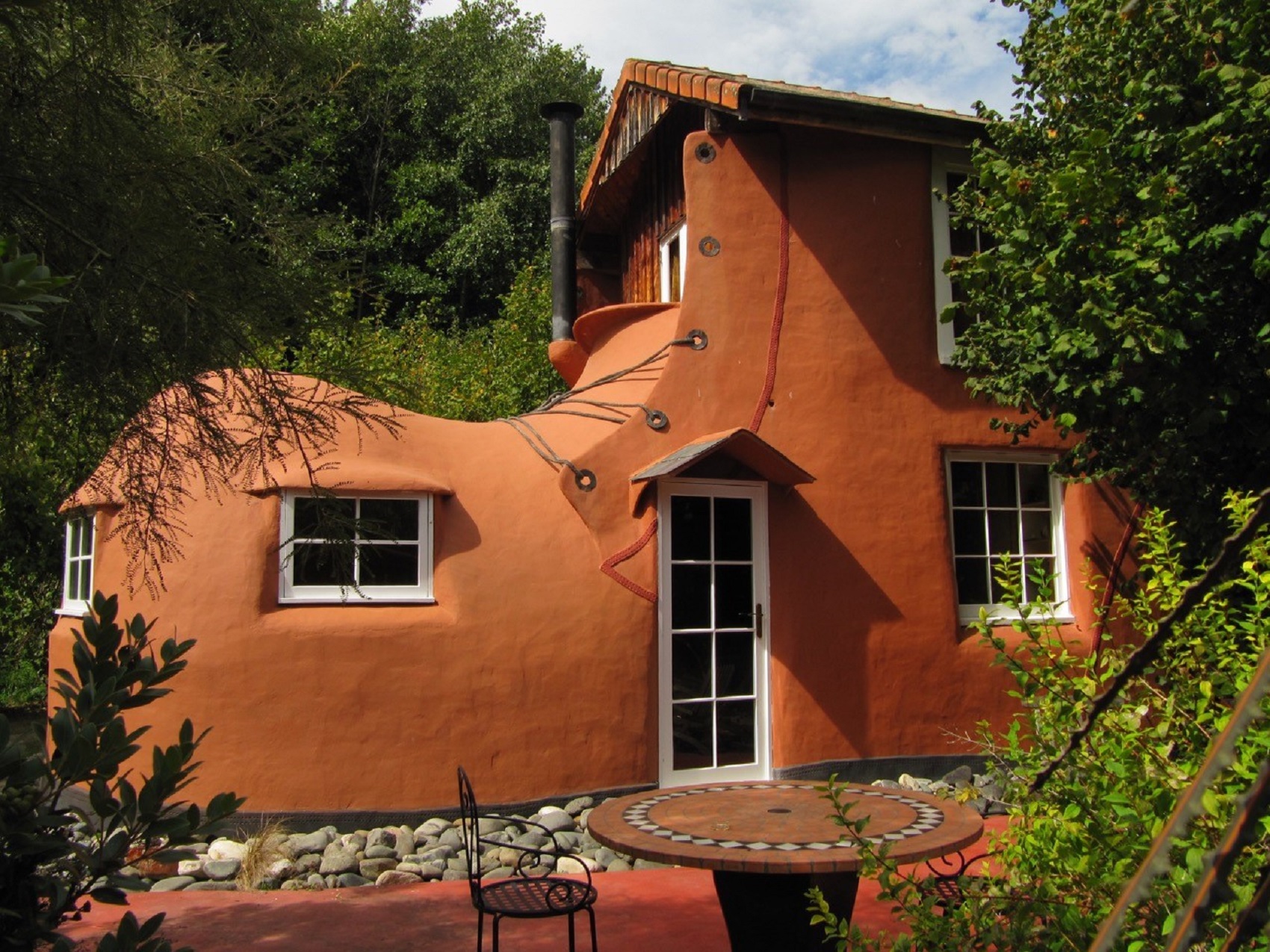 Not just old women can stay in this shoe. Close to galleries, wineries, beaches, parks, and cafés aplenty, in the heart of New Zealand's beautiful Tasman region lies a big old boot. A fully equipped cottage, this shoe-per accommodation offers a fairytale stay for those seeking some downtime. An open fire and breakfast on the house completes the charm. We're sure you'd have a boot-iful time here.
6. Hotel Costa Verde 727, Costa Rica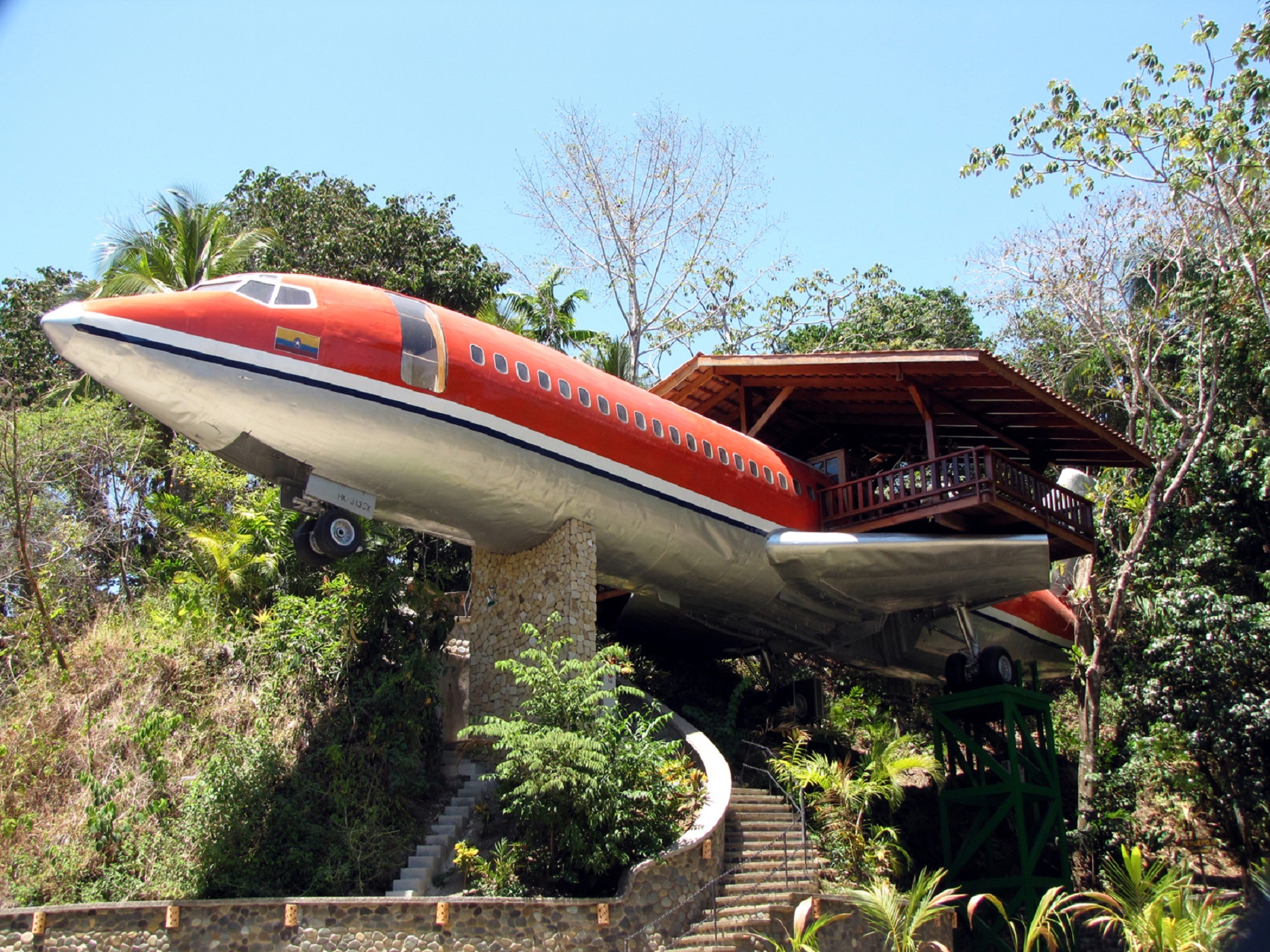 Salvaged from the San José airport and carefully maneuvered to sit in the treetops of the Costa Verde National Park, lies one of Columbia's most exclusive hotel suites. A far cry from its days flying for South Africa Air and Air Avianca, this vintage 1965 Boeing 727 aircraft has been transformed to a hotel room like no other. Sitting 50ft above ground, this luxe stay boasts two fully furnished bedrooms, each with a private bathroom and kitchenette, as well as a glorious outdoor terrace that brings you face-to-face with the region's rich wildlife.
When the 727 isn't shuttling you off to a luxurious sleep, it's providing 360º views remarkable enough to make you feel like you really are flying. A stark contrast to all the backbreaking in-flight snoozes we've had over the years, the only thing we really need to know is…  Where do we check in?
7. Aurora Express, Alaska, USA.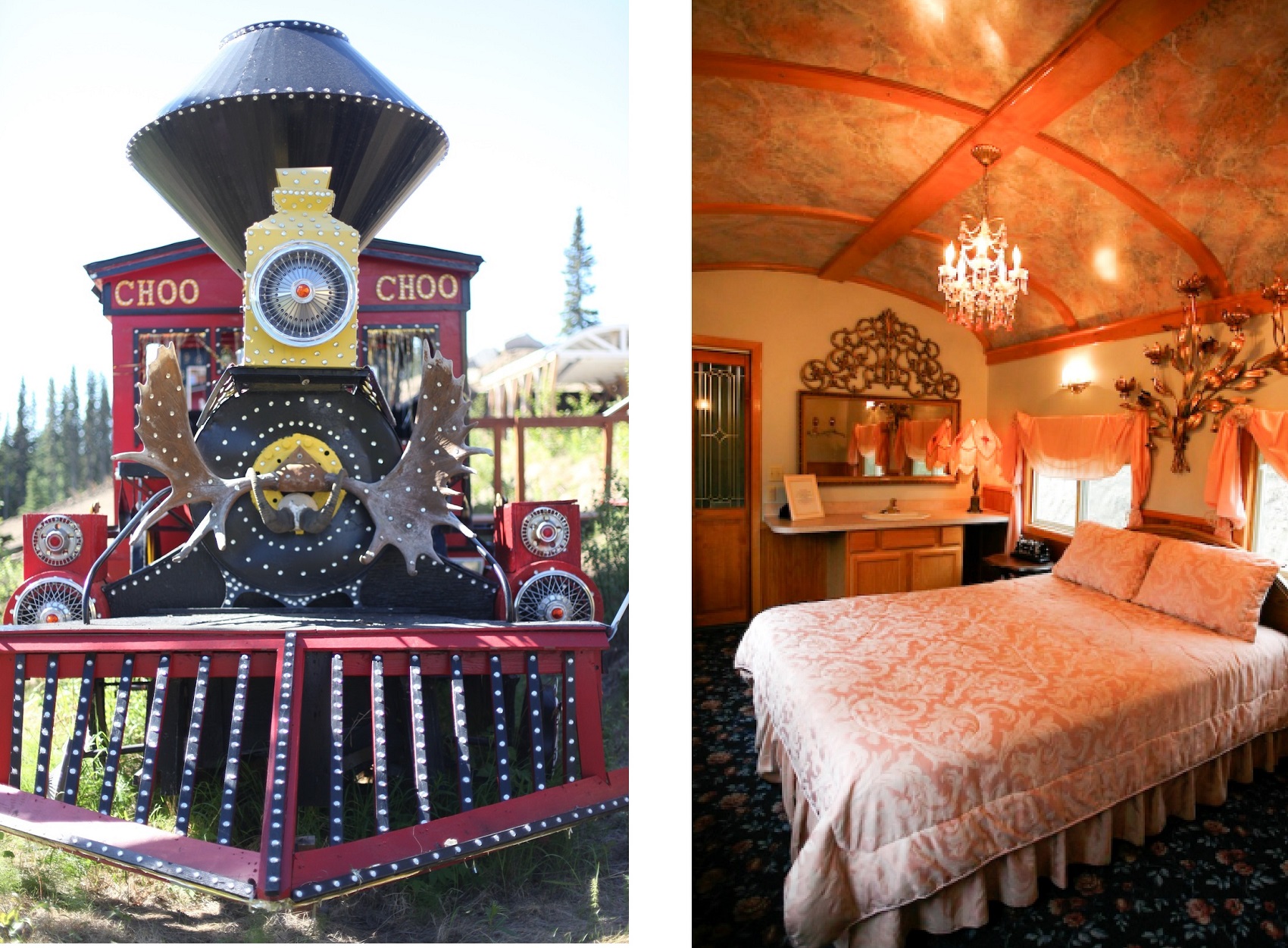 Kaitlin Wilson
High on the Alaskan hills overlooking America's Last Frontier sits the Aurora Express, a Bed and Breakfast created from converted railroad cars. Each of these old-school carriages décor represents a different era of the Alaskan railroad. Luxury, nostalgia and innovation combine to create a sleeper-train like no other. All aboard!
8. 9h Nine Hours Hotel, Japan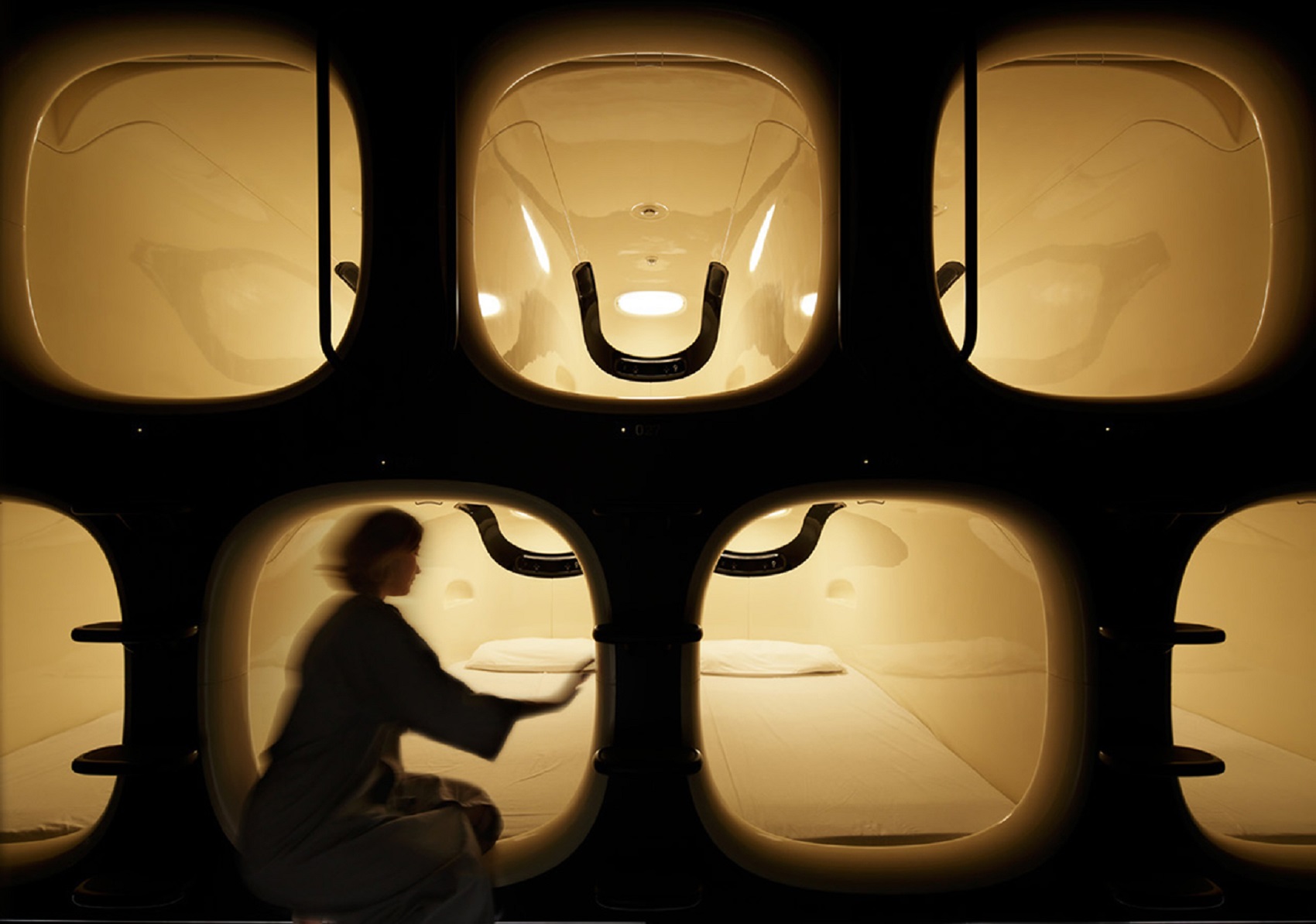 This ultra-modern, minimalistic Japanese hotel offers a comfortable sleep, provided you're not claustrophobic. Welcome to the world of capsule hotels, a sardine-style solution to the ever-growing problem emerging for Japan's working men and women. Too busy or tired to head home post work, capsule hotels are just that – individual blocks or capsules consisting of small, coffin-sized living quarters, offering just enough room to sleep. Although quite unusual by Western standards, capsule hotels have taken off in Japan's cities, and are now a must-have experience for any travellers seeking something different.
One of the leading capsule hotels in the country, 9h Nine Hours' hotel, with state-of-the-art pods and a sleep ambient control system, promises a peaceful slumber. Born from the concept that a ritualized nine hours of sleeping, showering and grooming is all you need to reset the system, Nine Hours' clean design, revolutionary technology and ideal urban locations keeps the hotel a step ahead of the capsule game.
9. Hotel CasAnus, Belgium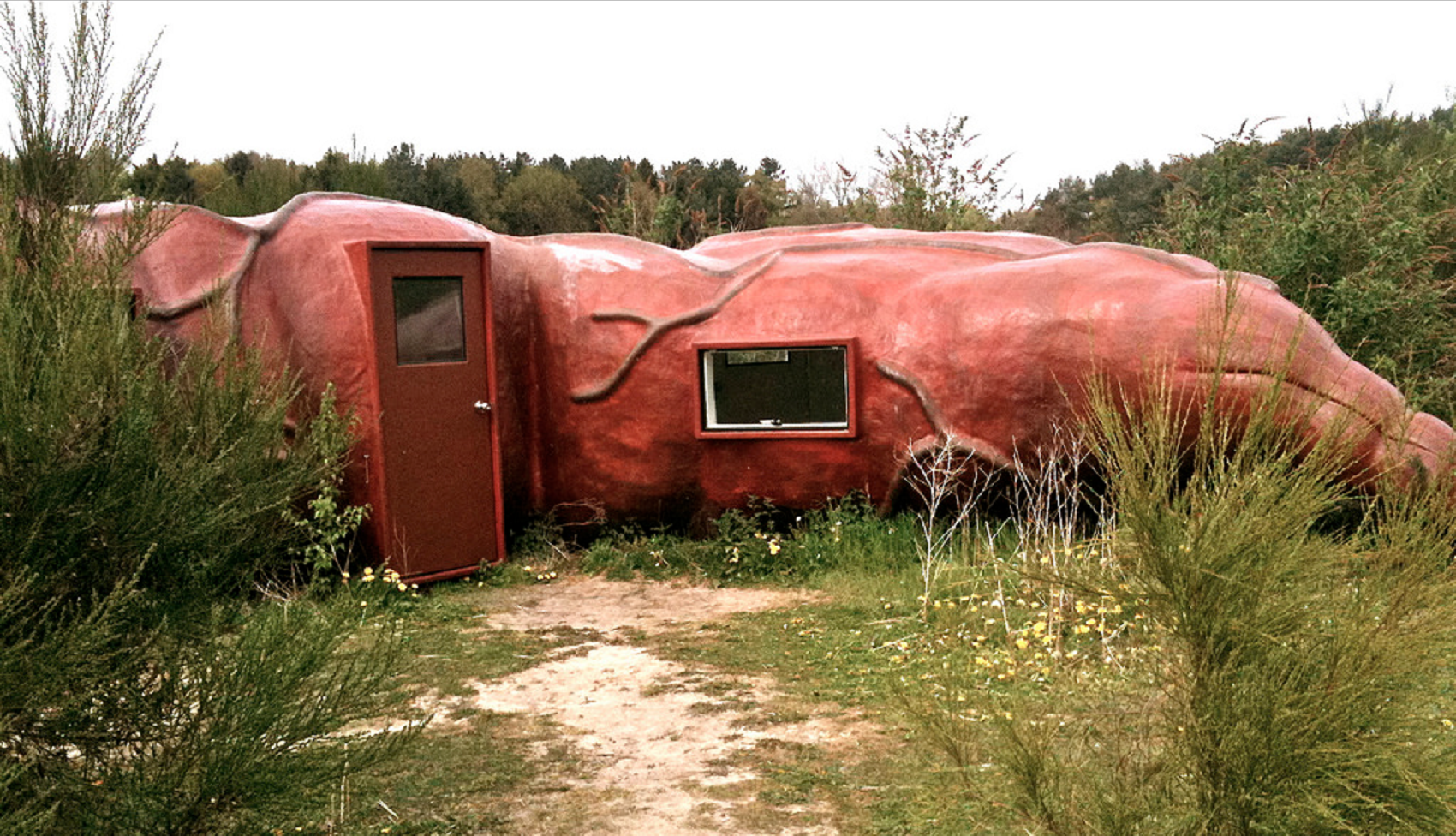 Thomas Willemsen, Flickr
So we've had planes, trains, and automobiles, but what about a humongous sculpture of a human intestine? No, seriously. Our final stop is Belgium's Hotel CasAnus, a unique artwork-cum-hotel created by the imaginative Joep Van Lieshout. Nestled in the serene Verbeke Foundation Art Park near Antwerp, this giant colon is surrounded by idyllic ponds, fields and woodlands. An overnight stay in this fully equipped anatomical wonder includes admission to the surrounding museum and breakfast, plus it gives you a great story about that one time you slept in a human colon.
Where's the most unusual place you've stayed? Share your experiences with us below.