After a whirlwind trip, we're taking stock of our time in Portugal's capital; marking the highs and the lows of our city break. From our best discoveries to our pesky mishaps, follow these dos and don'ts to make the most of your time in captivating Lisbon.
DO: Tuck into a pastéis de nata or five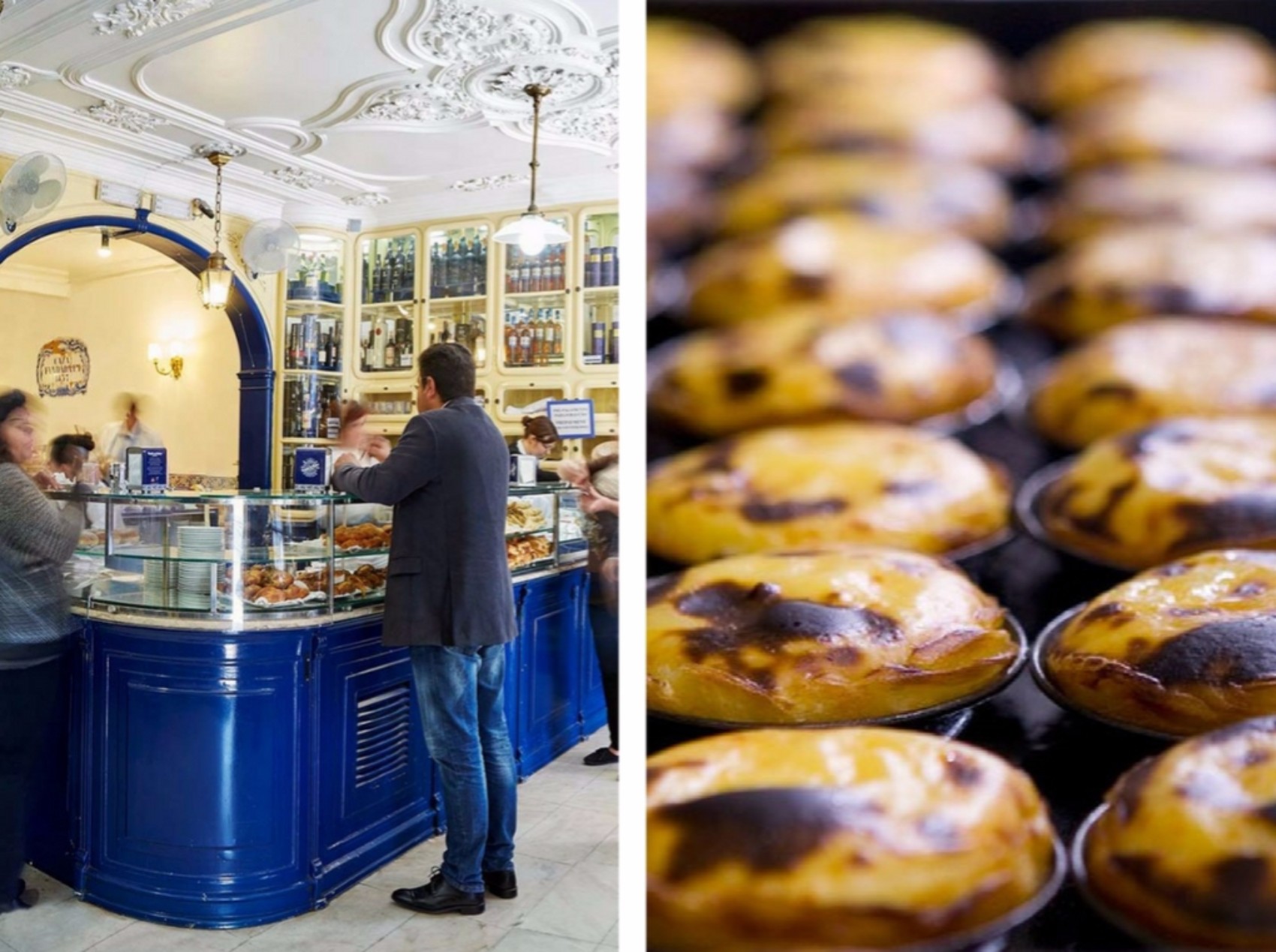 The lengthy line out front may intimidate, but trust us when we say the Portuguese egg tarts from Pastéis de Belém are worth the wait. First opening its doors in 1837, this unassuming little pastry shop in the town of Belém came up through the ranks with its secret, time-honoured pastéis recipe. Today, Pastéis de Belém are Lisbon's most famous makers of the pastéi de nata. We bought four and wished we bought ten, they're that good.
isango! insider tip: The egg tarts aren't the only reason to check out Belém. The Belém Tower, Belém Palace and local sightseeing cruises are also Lisbon must-dos.
DO: Go beyond the city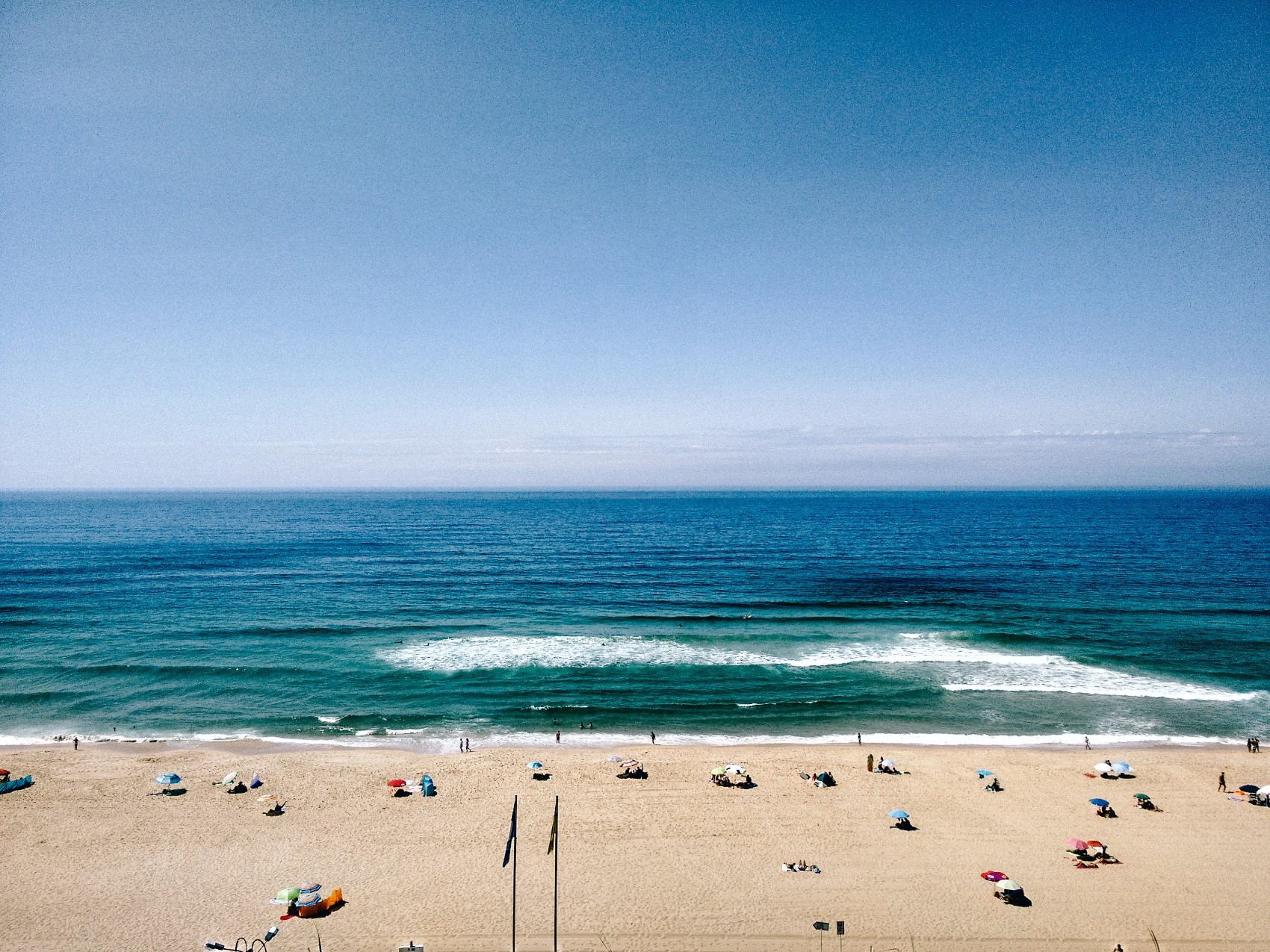 Portugal is known for its beaches, with surfers near and far heading to its shores to ride the waves. Follow in their footsteps and head beachside during your Lisbon trip. Anyone who doesn't is missing out big time. We went to Costa da Caparica, taking the scenic route on the ferry (then bus) via the charming little fisherman's town of Cacilhas.
While Costa da Caparica resort town is pretty built up and caters heavily to local tourists, nothing can take away from the region's postcard-worthy shores. Stroll along the banks, sample the local seafood and get stuck into a good book; for those after a breather from the big smoke, this is just the place.
DON'T: Underestimate the importance of good footwear
We headed out in ballet flats and regretted it. Lisbon's cobbled, slippery streets and ghastly hills create the perfect conditions for stumbles and falls. Learn from our bruises – don some proper walking shoes.
DO: Grab a day ticket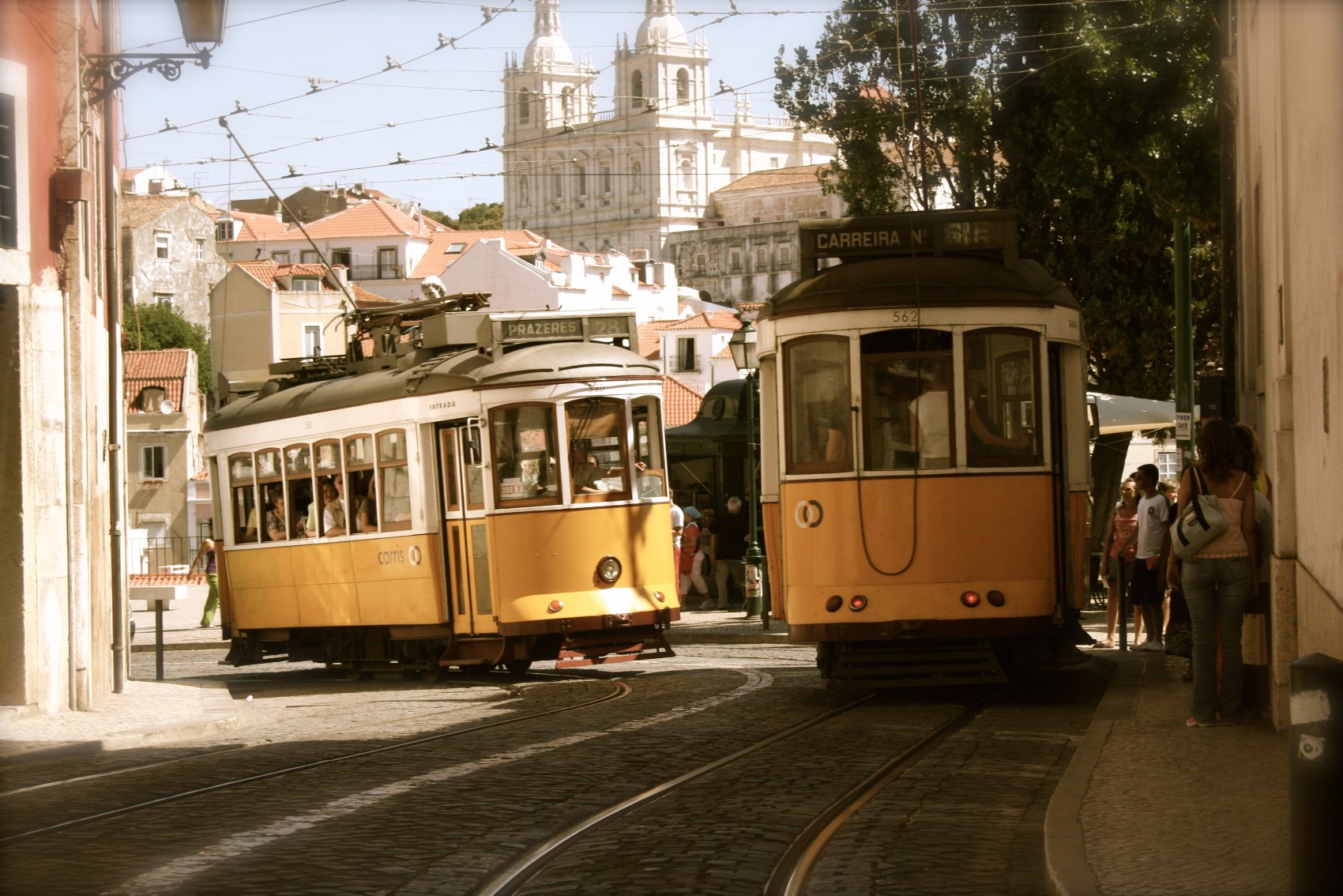 Lisbon's transport system is clever. Not necessarily the services themselves, (pretty stock standard for a major city, but workable enough) but the actual technology behind it. Unlike other cities where you have to purchase a plastic card for a fiver, and then top up, – London, we're looking at you – reusable paper tickets called Viva Viagem can be bought for just €0.50. If you, like us, are serial losers-of-things, this will come as a blessing.
Instead of forking out €1.25 for a single pass each time we travelled, we opted for a daily pass (€6.15). This granted us unlimited travel on the bus, tram and metro for 24 hours. Unless you're doing some out-of-town adventuring, you'll be able to travel across Lisbon quickly and with ease with this nifty pass. Find out more about Lisbon's travel options here.
DON'T: Skip Castelo de São Jorge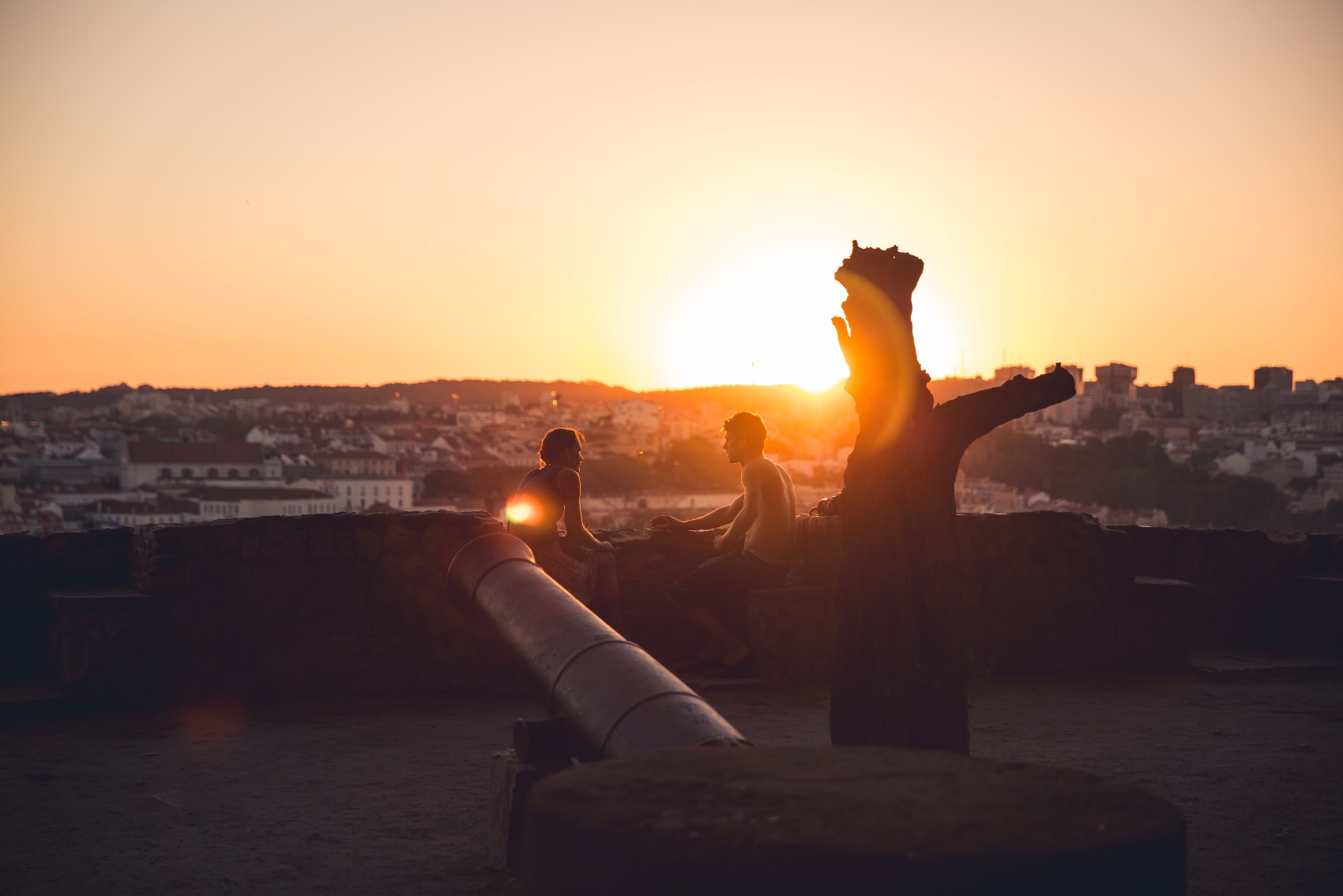 A visit to the castle means walking up a steep, steep hill. Pure laziness meant we guiltily thought about skipping it altogether. When we arrived – flushed and in disarray – we were glad we didn't. Built by the Moors in the mid-11th century, Castelo Sao Jorge towers proudly over the city, boasting spectacular views of the scenes below. Pack a lunch and park up around the castle's walls, an hour here is never enough.
DO: Have a cocktail in a collector's museum
An exotic grocery store-turned-drinking den, Pavilhão Chinês may be the most curious of places to wet your whistle in the city. Thousands of knick-knacks, war memorabilia and other fanciful oddities decorate the space, where red-vested bartenders take service to a whole 'nother level. A 10-page cocktail list influenced by the classics seals the deal; this is one of Europe's most unusual watering holes.
DO: Put on your dancing shoes at Time Out Market Lisbon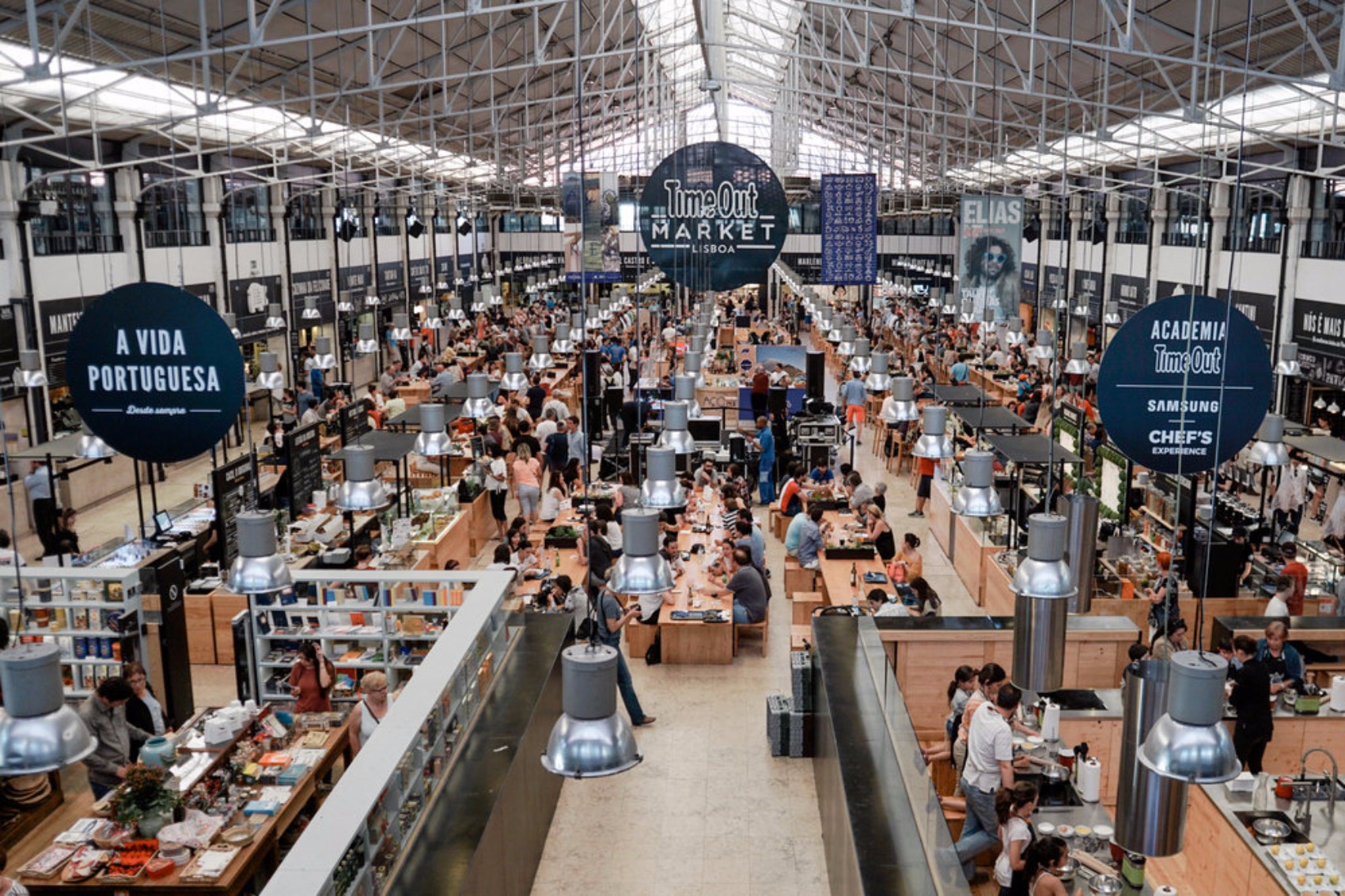 A local favourite, we were sure Time Out Market Lisbon (the first of it's kind) would be something special. With 24 restaurants, 8 bars and a dozen shops on offer, we knew we were in for a treat. However it was what we didn't know that would be the real highlight of our evening.
Each Friday from 10pm, Time Out Market Lisbon plays host to a local dancing event, where anyone who fancies it (mostly locals) can get their jive on. Watching the pros twist and turn in the middle of the marketplace made our evening and then some. Portuguese dancing at Time Out Market Lisbon kicks off on Fridays from 10pm till close.
DON'T: speak Spanish
While closely-related sister languages, mistaking a Portuguese for a Spaniard is like calling a Canadian person American. It will not go down well. Adopt the  following sayings to get you in local's good books. Greet with an "olá" or "bom dia". Males should say thank you with "obrigado" and women with "obrigada". Good night is a simple, "boa noite".
What did you learn on your trip to Lisbon? Share your thoughts in our comments section below!