It sweeps across the country like a ghost gliding across a room. Leaving behind a trail of colour that transforms the landscape into a magical kingdom. From October through to early December, Japan welcomes the spirit of Autumn. Japanese maples turning a myriad of amazing colours.
To witness this spectacle, you can visit a number of different regions, from the Northern tip (Hokkaido) to the Southern point of Kyushu. All offering their own unique flavour to autumns cocktail of delights. Here we guide you through the best places to witness, Autumn in Japan.
1. Hokkaido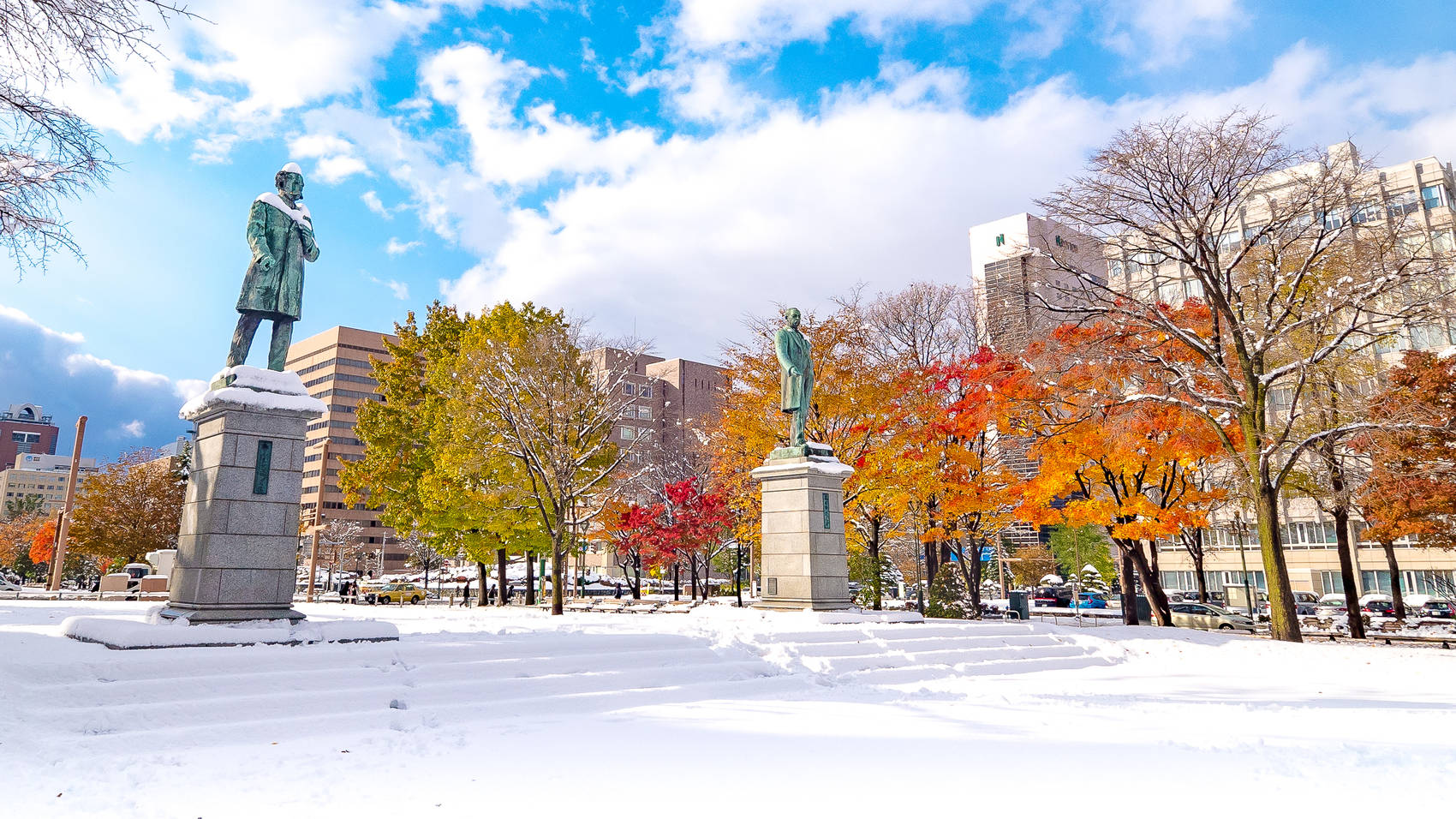 Autumn starts its journey south on the Northern most island of Hokkaido. The regions rugged mountains are turned into landscape colour paintings, rich in orange, red and yellow.  The capital, Sapporo, the city most would people arrive into, doesn't miss out on the dramatic colour show. There are even occasions when it mixes with the early snow fall.
Hokkaido is the place for hikers and those seeking outdoor adventures. So a visit to this region will add a palette of colour to any hiking tour.
2. Tokyo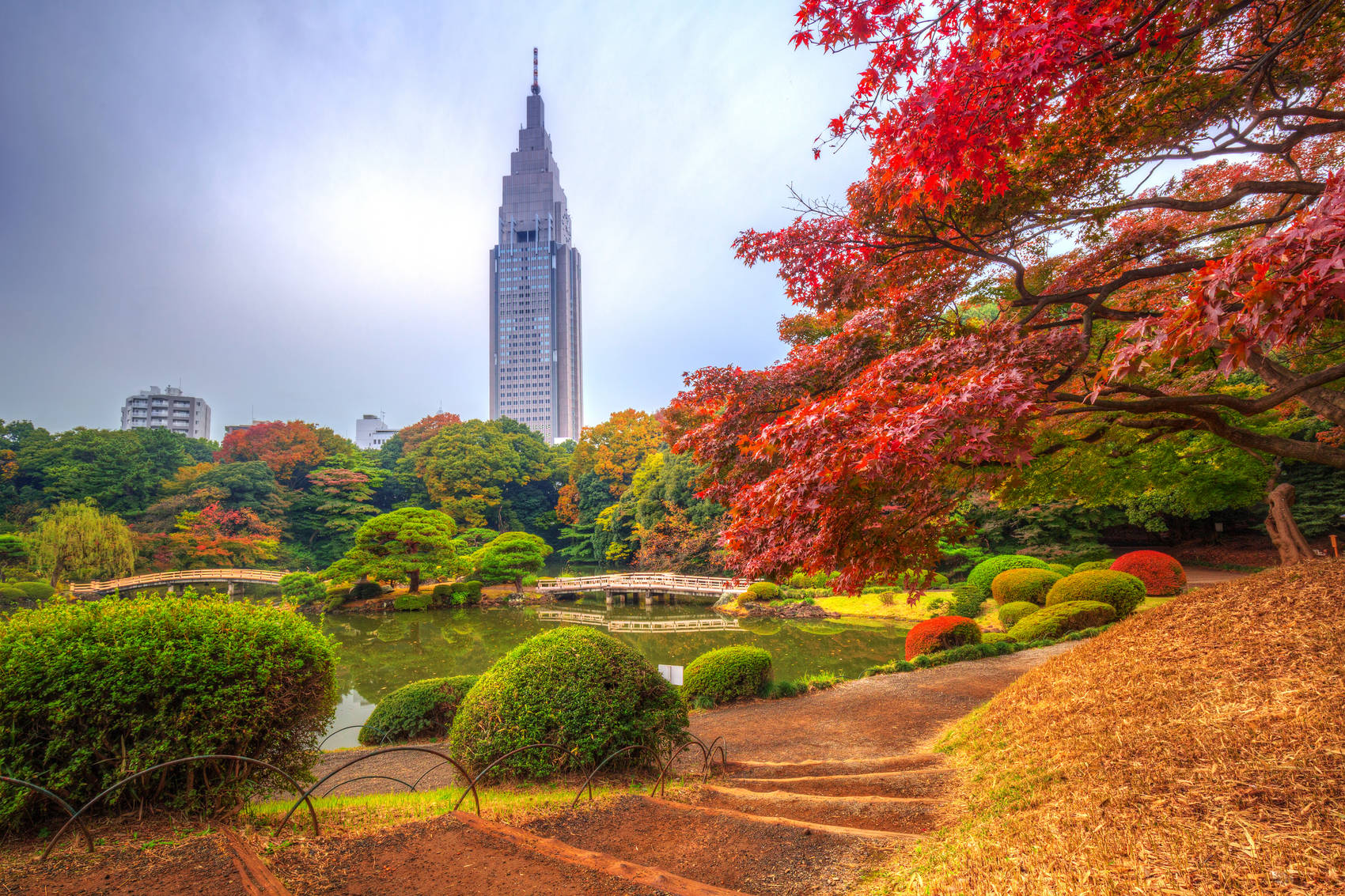 The starting point for most visitors to Japan. Tokyo, is a wonderful place to see the autumn shows. Many of the city's parks are awash with bright colours as the trees welcome the cooler temperatures. Walk through these parks with the locals, and you'll open doors to understanding why this country has such an infinity with nature.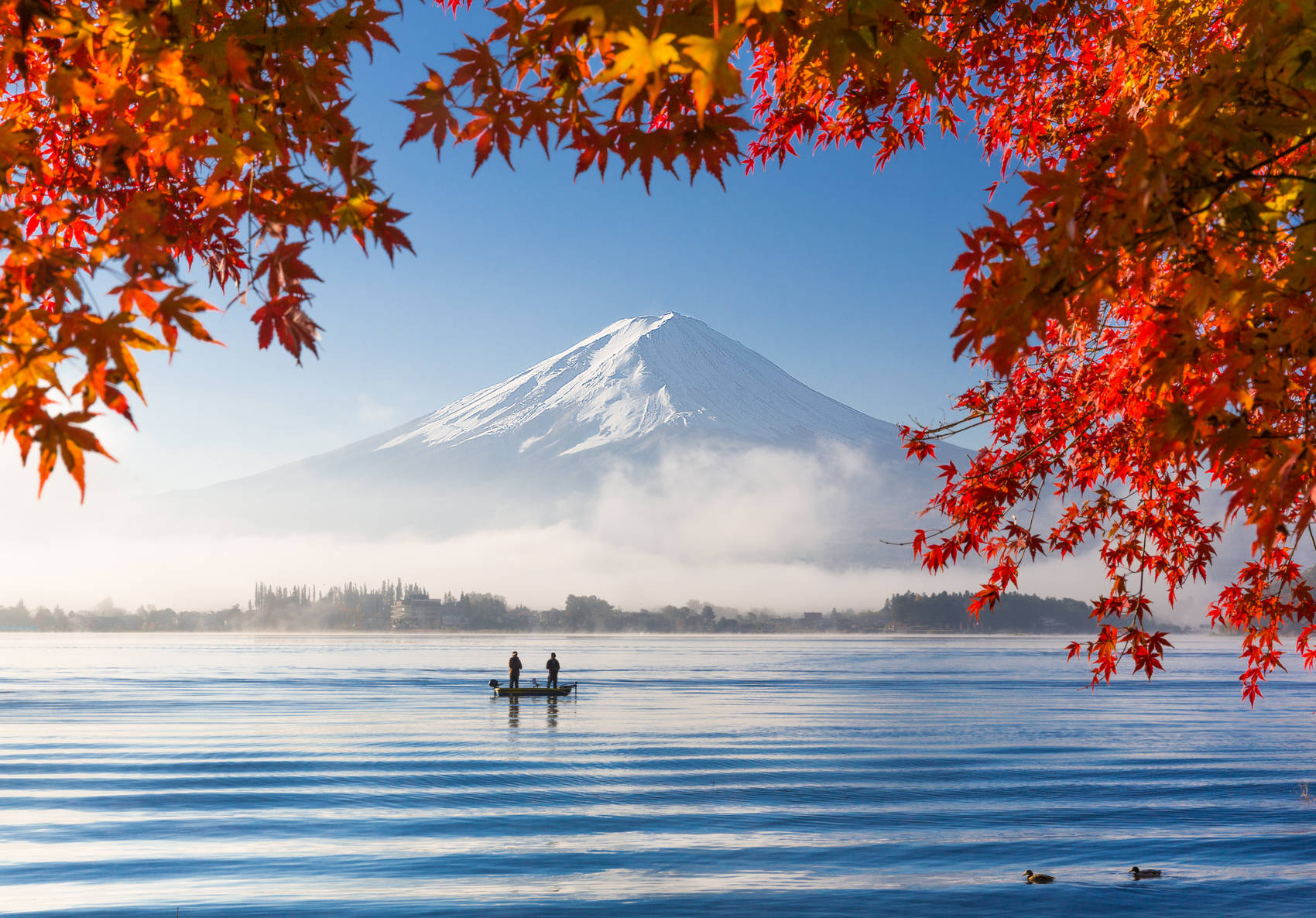 Japan's most iconic natural symbol is visited by millions each year. Tourists seeking solace and solitude, and a chance to rest and recuperate at the many hot spring resorts. Autumn is an added bonus. Stay at a Ryokan (Hot spring resort), relax, take in the colours and fresh autumnal air.  It's quite possible you may never want to leave!
4. Kyoto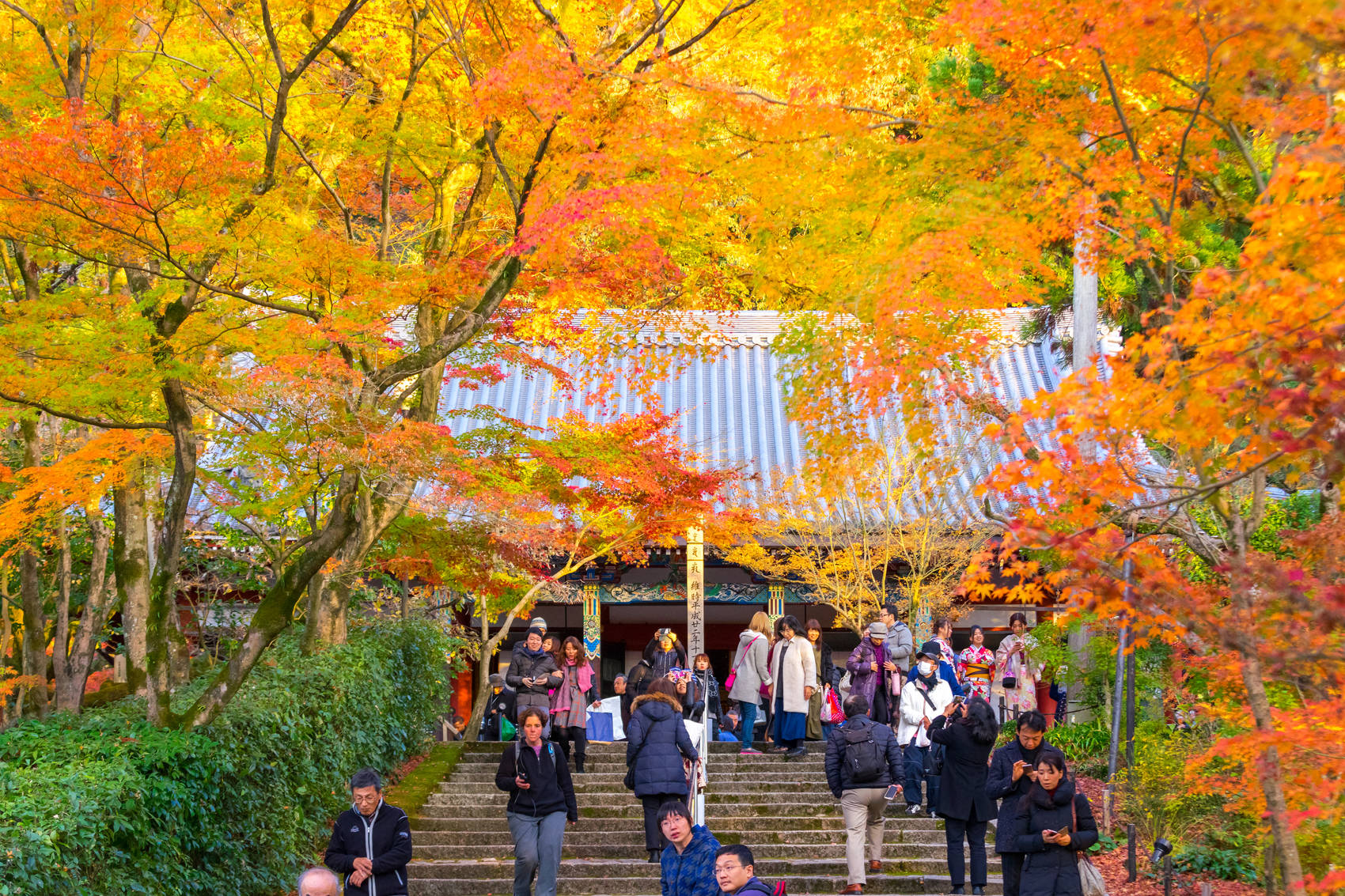 The jewel in Japan's autumnal adventure? A visit to the ancient capital is a must for any visitor. Arriving by Shinkansen (Bullet Train), and you are immediately transported into a fairy-tale land. Kyoto is where autumn adopts a spiritual significance. Walk through the temples and ancient sites (Arashiyama, Eikando, for example,) and you will truly appreciate the meaning of tranquility. I'm not joking, it's that special.
A trip to Japan is on many travelers bucket-lists. Rightly so, it's a country that offers so much to those that are willing to embrace it. Autumn being the perfect time to visit. It's cooler, more colourful and you will leave truly understanding the unique relationship it's people have with nature. Oh, and be in awe at the scale of it's beauty.