They say the best things come in the smallest of packages. This might not ring true when it comes to a dainty cup of tea (gone in one tepid gulp) or the Aussie schooner (where's the rest of my pint?) but nowhere is the adage more perfectly encapsulated than in Australia's smallest state, Tasmania.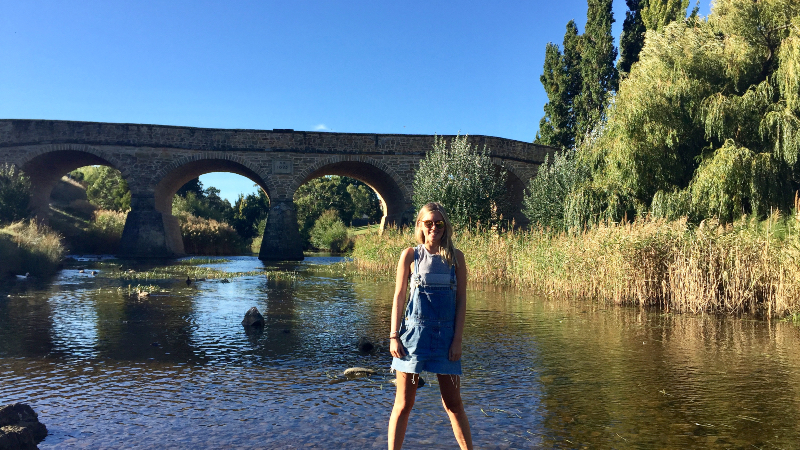 Although small on an Australian scale, Tassie is actually about the same size as Switzerland and has a whole lot going for it. Your first stop on the Apple Isle is most likely to be Hobart, the state capital and the start and end point to my magical Tasmanian road trip. Whichever alluring reason to visit Tasmania brings you here, it is imperative to devote at least one weekend to Hobart. Here's why:
Battery Point
The charming historic suburb is best discovered by foot; window shop past bookshops, boutiques and antiques stores before ducking into one of the many quirky cafes for a caffeine fix. But be sure to save room for…
Salamanca Market
Whet your appetite working through tasters of local produce and then chomp down on a famous scallop pie to finish you off. The finest specimen of this Tassie trademark is uncontestably from Smith's – learnt from experience and an unholy quantity of pastry consumed! You won't need to try too hard to suss out this stall from the masses, just look for the van with the longest line!
The self-proclaimed 'subversive adult Disneyland' exhibits a kaleidoscope of controversial X-rated artworks. Traditionalists might be shocked by the sordid selection of exhibits lurking deep in MONA's entanglement of caves and tunnels. From corridors of plaster cast vaginas to furry, gyrating furniture, the cohesion of this eccentric collection relies on two rules: the theme of sex or death and on giving the proverbial finger to art academics everywhere.
Getting to the museum is all part of the experience – grab the museum ferry from Brooke Street Pier or if you're feeling active you can rent a bike in Hobart and cycle.
Mount Wellington
You can't honestly say you've seen Hobart until you've really seen all of Hobart – from atop Mount Wellington! Mount Welly to the locals, Kunanyi to the indigenous tongue and undeniably Hobart's best viewpoint. We recommend driving or getting the bus up to the windswept summit and walking back down through one of the wild woodland trails.
Check the forecast before heading on up, the weather can be erratic, and the view quickly obscured by cloud on even the bluest of sky days.
Wine Tasting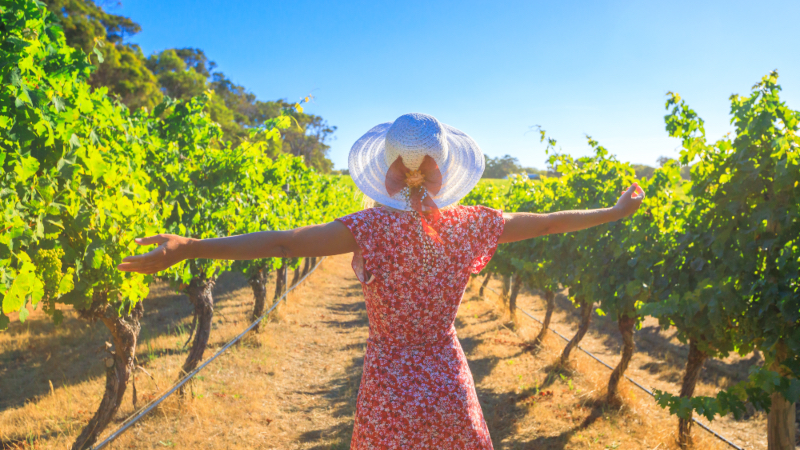 Tasmania's cool climate provides the perfect conditions for the production of distinctive red, white and sparkling wines. Although best known for pinot noirs and sparkling, it was a gewurztraminer that knocked our socks off. If anyone finds a distributor willing to ship a lifetime supply of Piper's Brook gewurztraminer to the UK, please let me know! An abundance of vineyards creeps forth for the valleys surrounding Hobart, so no need to venture far for your wine tasting.
Looking for some fluid fortification before your trip into MONA? The museum is built upon the island's oldest vineyard; compliment your artistic adventure with a quaff of history at the onsite Moorilla Winery .
If beer is your tipple of choice, don't worry, Hobart has you covered here too. Visit Cascade Brewery at the base of Mount Wellington to tour the oldest operating brewery in Australia and taste the end product of all these years of experience.
For a convenient pit-stop pint while exploring the city, Preachers Pub is just a stumble away from Salamanca Place. This heritage listed cottage boasts craft beers, vegan grub and an epic beer garden.
Hobart is just the launchpad for your adventure into Tasmania's wilderness: let us know where your trip takes you next!