The mist crawls along the cobbled London streets. It's very presence surrounding, suffocating as you make your way down the ill-lit path. You feel alone, unsure of what lies ahead, or behind! Lost. Even the shadows cannot keep you company in this foreboding place. A distant bell tolls, a sudden sound is heard from somewhere in the near distance. You freeze…'Whose there? Hello'… You're not alone!
And out of the gloom pops your Tour Guide in fancy dress and full of Halloween excitement and terrible tales to tell. You can relax, it's just for fun! Welcome to an immersive Halloween Celebration experience.
If you are looking for an immersive Halloween Celebration, then come and discover what some of the world's great cities are offering and see where to get your fright-night Halloween fix.
1. London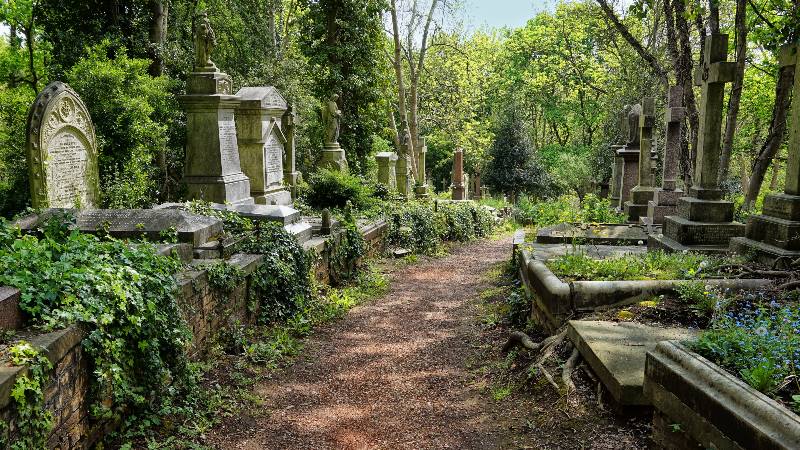 London is the perfect location for a Halloween Celebration. You can take a tour around one of its eerie cemeteries, and London has plenty of those. From Highgate to Hyde Parks pet cemetery (think Stephen King!), you can be guaranteed a night of chills to remember!
There is also a full range of immersive experiences and Halloween parties on offer. Like for instance, the journey into the Underworld at Pedley Street Station (You step aboard a train and head on a theatrical culinary adventure. They say it's a one-way ticket to hell???) Add to that the traditional tours like Jack The Ripper and Cloak and Dagger which delve into London's murky past. Scary bus tours and many a vampire ball! Well, all you need to do is immerse yourself, and Halloween is sorted.
2. New York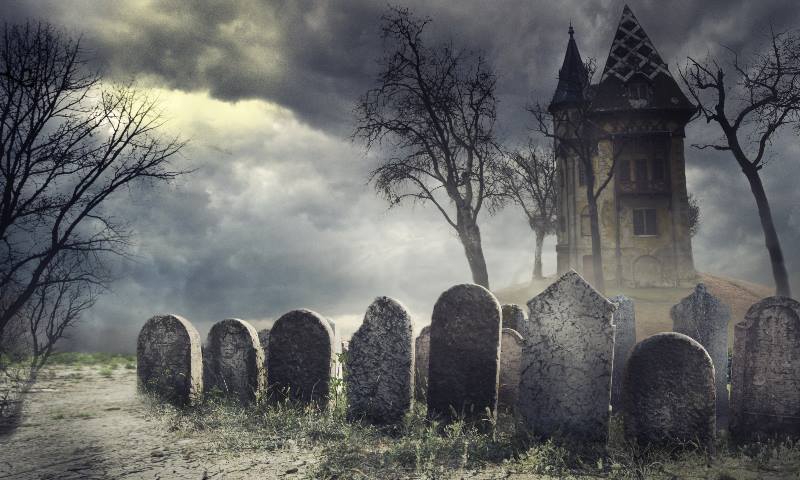 There's no doubt America is one of the best places to celebrate Halloween in the world. In fact nowhere does it better. If you're in New York during the season, then be sure to check out some of the following immersive experiences. Places such as Blood Manor (a 5,000 sq ft maze of terrifying rooms and corridors). The Order, an escape room style night of fun. Or perhaps a visit to a Haunted Mansion is more appealing? Bartow-Pell or is that Bartow Hell is the place for you.
3, Tokyo
Japan is renowned for producing some of the most terrifying movies around. No dumbing down here! Remember the original The Ring? If you're in the metropolis, take your scares to Onryou Zashiki Korakuen. Found in Tokyo Dome entertainment complex. Escape the house, and you'll be free to enjoy Tokyo. Failure to escape, well…it's not even worth thinking about.
There's a haunted school to try too! Ohhh, creepy. And you've always go Fuji-Q Highlands haunted hospital for year round scares. Don't worry if you want your chills to be of the drinks kind. Bars and restaurants are offering Halloween themed nights. There's even a vampire café! There again Tokyo has a café for everything!
4. Sydney – The Final Place for Halloween Celebration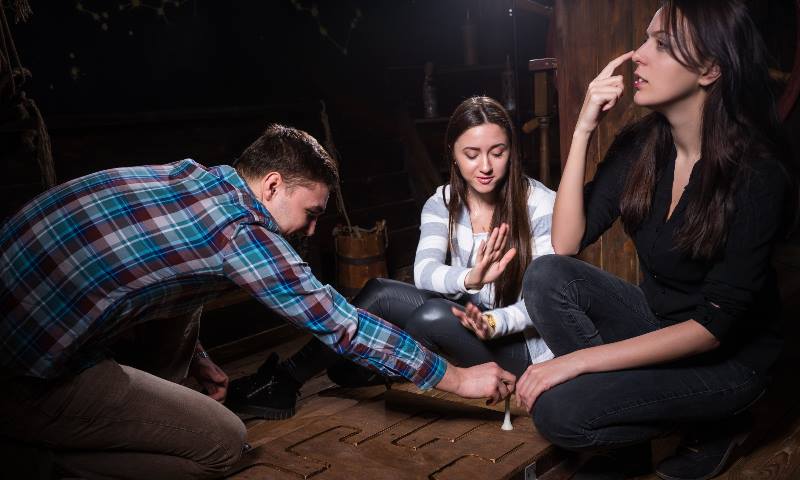 Sydney doesn't escape Halloween or the Escape Room phenomenon (Hungary is the top place if you're wondering?) There are plenty to choose from, including Vampire themed to rooms with the whispering sound of children. But where do those sounds come from? Expedition escape rooms  and ParaPark Sydney are just two of your choices. You'll also find Q Station in Manly is one Australia's most haunted locations. Any wonder it offers ghost tours!
Wherever you may be this Halloween season, there are sure to be some scarily spooktastic attractions to quell your thirst for frights and bumps in the night! Put up some Halloween decorations by all means, but making it an immersive Halloween will only add to the thrills and chills!